Cards of Pain: Special Rules
Review
Linda Leclair returns to Elitepain to face her greatest challenge yet at the hands of Tatjana and Darcia. She naively assumes that because Ariel wasn't there, that things would go easier for her.
What makes the game "special" here is that there is a difference with the cards now. She selects 3 cards for each body part, two cards from the deck of 50 and one green or red card. If the card is red, then the domina may choose which of the two other cards gets applied to that round. If green then the submissive may choose. If she chooses red, Linda gets to pick which domina chooses one of the two cards. She still takes 100 strokes across the 5 body parts as normal.
Before the first round begins, the increasingly nervous Linda gets quite unlucky and selects a red card. Darcia chooses to give her the "+5 ALL" card. Poor Linda is thus forced to add 5 strokes to all five body parts.
Round 1
begins and Linda receives 20 strokes on her pussy.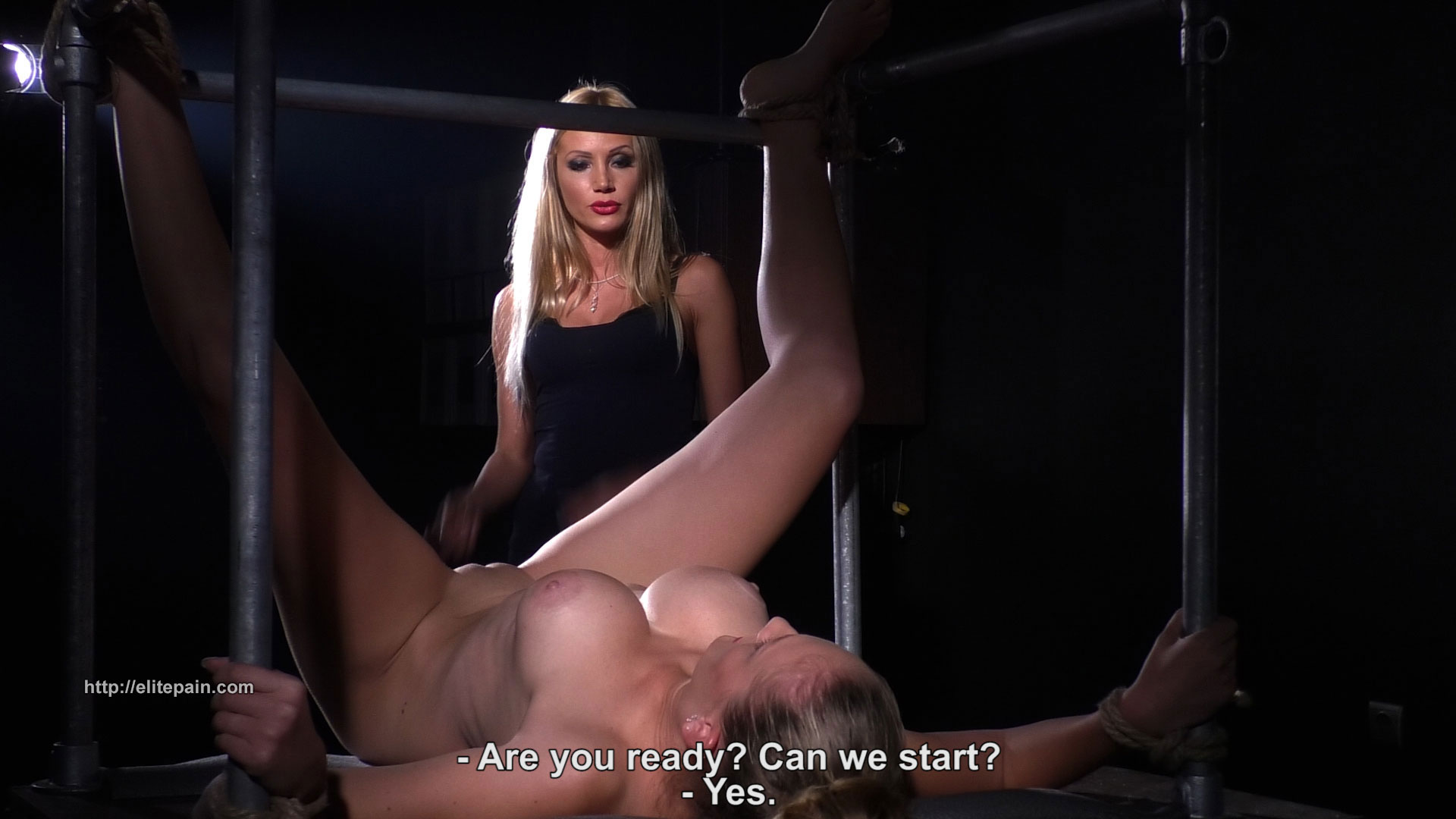 Linda doesn't take it well (as can be imagined) and the action here serves as a decent warmup for the rest of the film.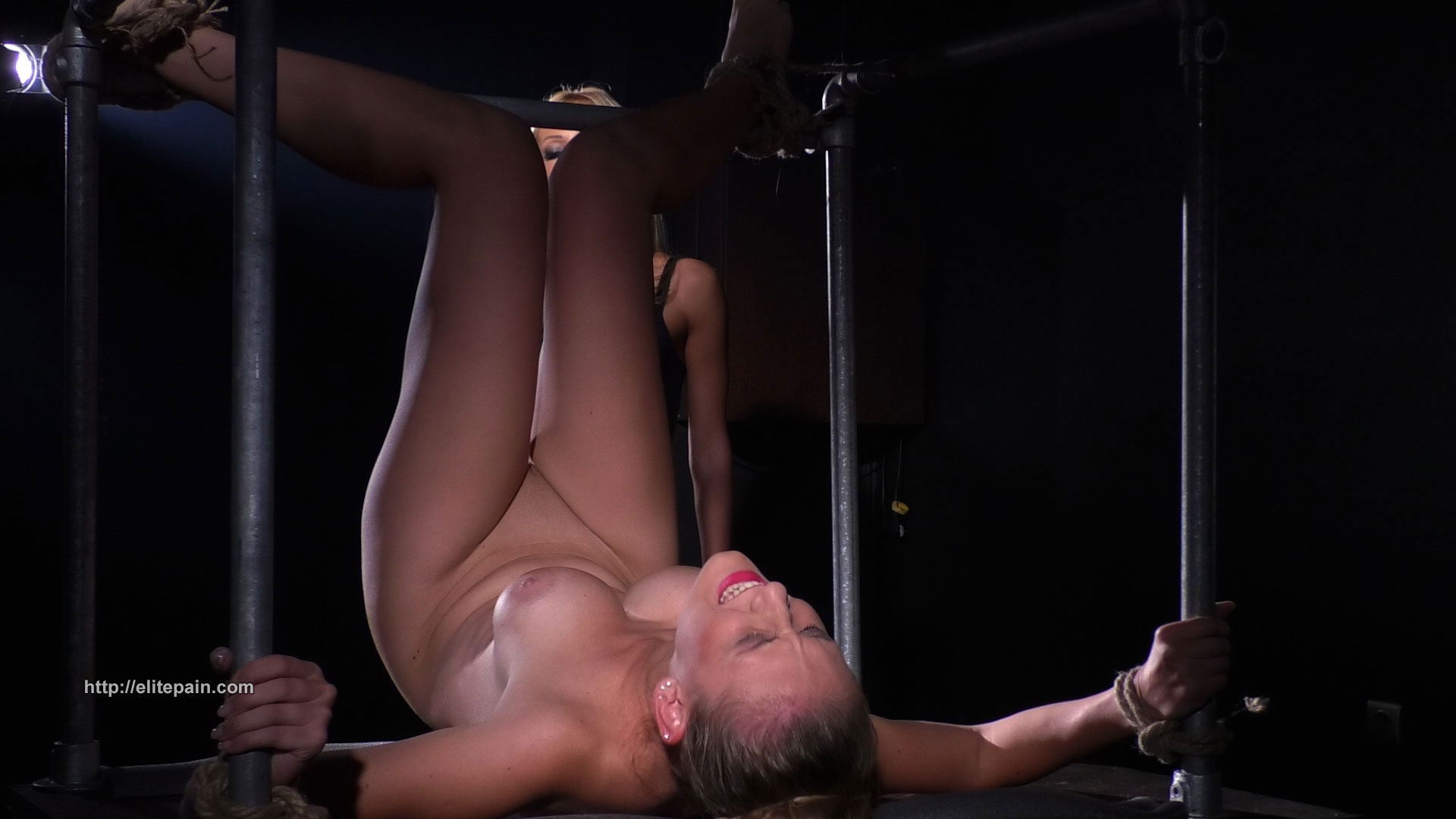 For
Round 2
, Linda must takes 20 lashes on her breasts. This was the one area where she feared getting whipped the most.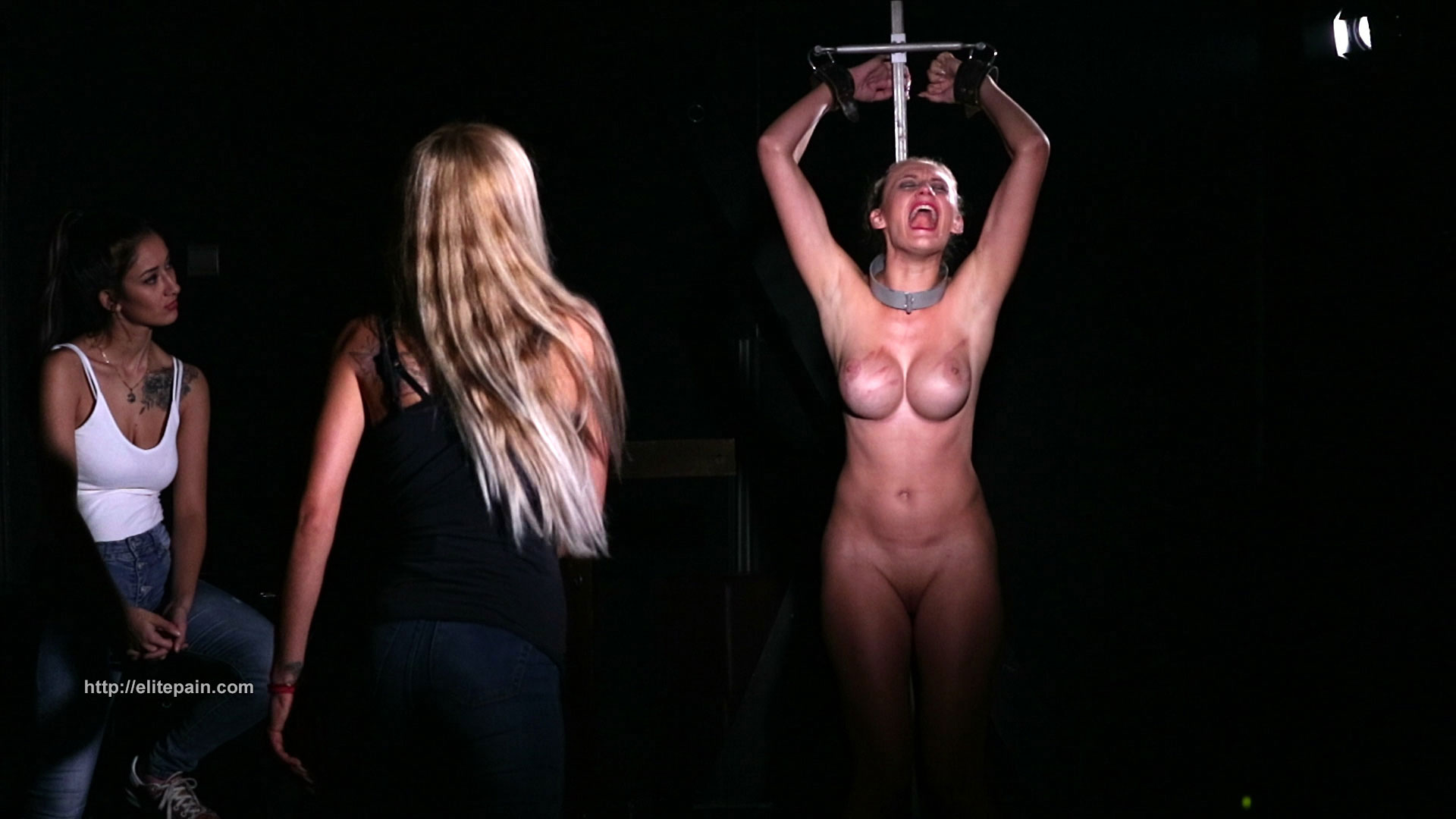 Although Linda suffers horribly here, any enjoyment of her torment was diminished by Darcia's impetuosity & lack of experience. Tatjana ended up whipping Darcia for her shortcomings here. Afterwards, she almost had to lead Darcia by the hand in order to see the round through. Overall, rather a distraction when one of the two dominas doesn't even understand the basics of whipping. Even Linda agreed that Darcia needed more practice!
In
round 3
, Linda got another red card and finally chose Tatjana to pick which of the two "un-lucky" cards to come into play. She ends up with one of the most difficult ordeals to bear: the "HOLD POSITION" Card. If her hands and feet move out of position, the strokes begin again from 0.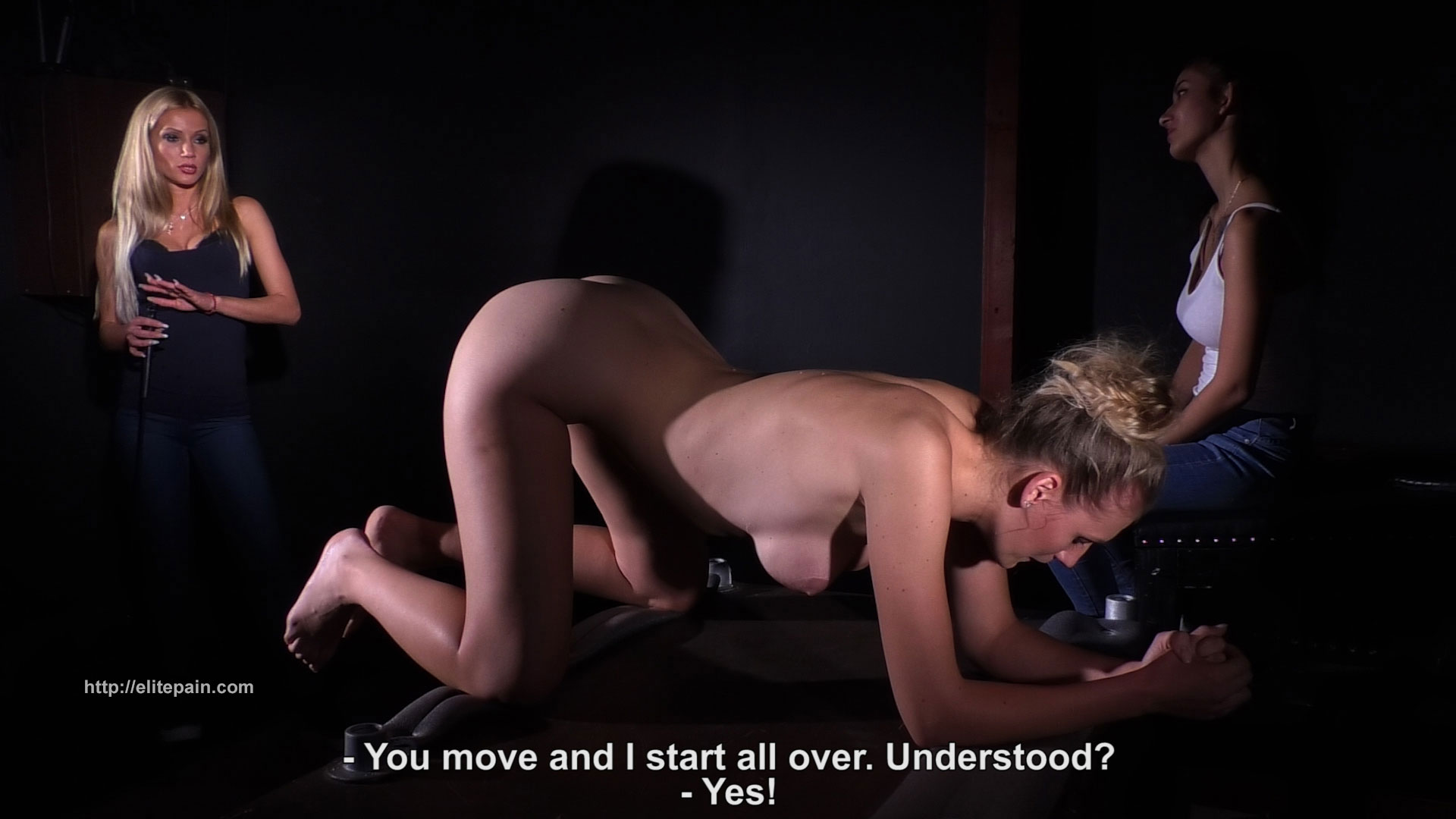 True to form (for this card), Linda cannot bear it initially and has to start again.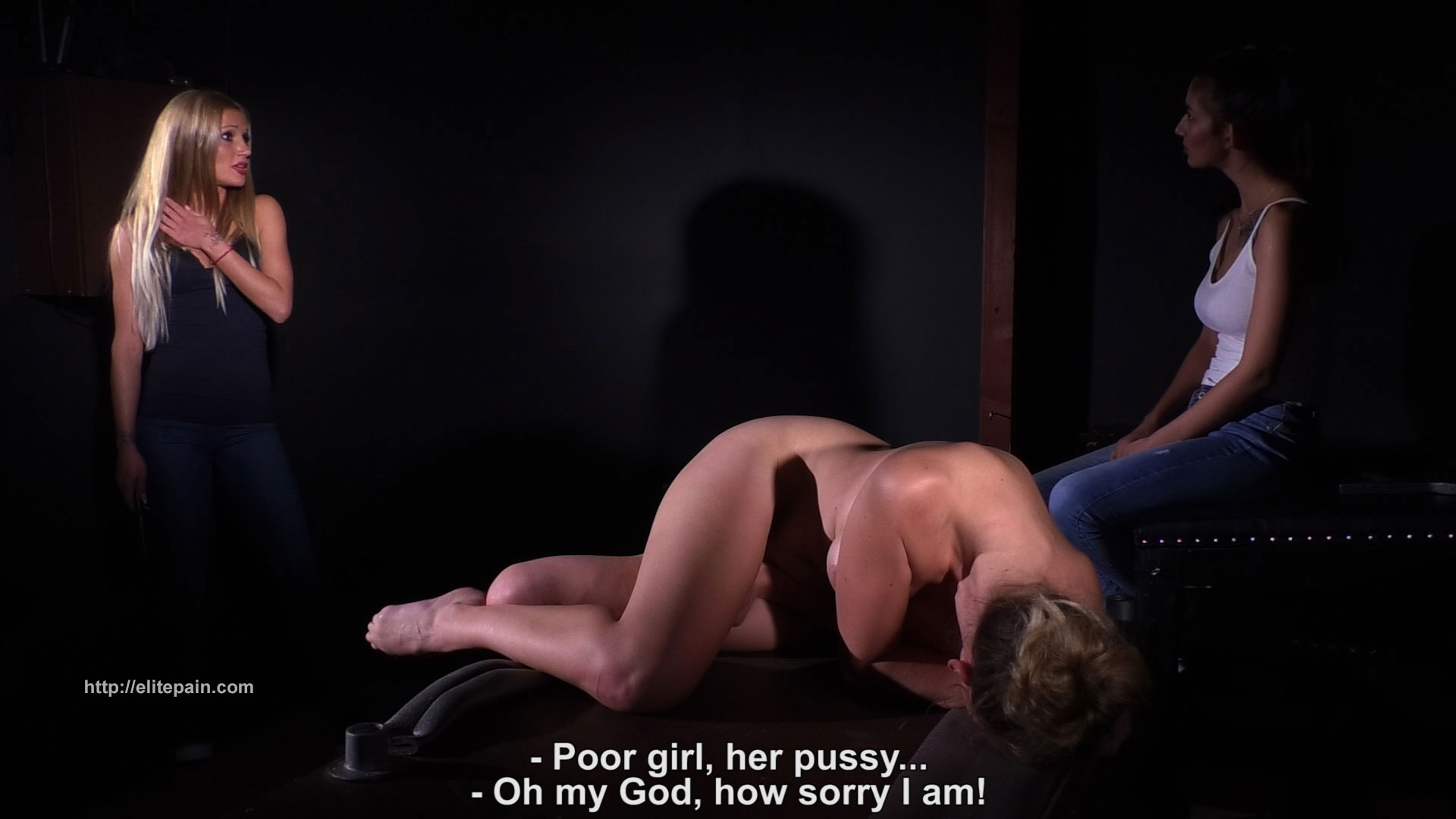 She does survive though, despite the near-impossible odds!
In between rounds 3 and 4, we get to observe the preparations for the salt water scene in round 4. It won't do to spoil it much further, but suffice to say it's one of the most interesting scenes in this film. The contrast between the fear on Linda's face and the glee on both Tatjana's and Darcia's faces as they disobey Pedro's instructions is a marvel. By the time they are done, she is shaking and quivering with fear, and the round hasn't even begun!
Interestingly, Linda makes no protest; she does not dare to stand up for herself. Her submissive nature is on full display here. Initially, she looked around, wide-eyed as if expecting someone to do something and intervene. But when that doesn't happen, she merely remains sitting there and doesn't say one word. Even after observing all that this studio has done for years, this scene is fucked up! The blatant insensitivity of doing this in front of the submissive, causing her mental torment even before she gets whipped again……was outrageous and….utterly delicious!
Round 4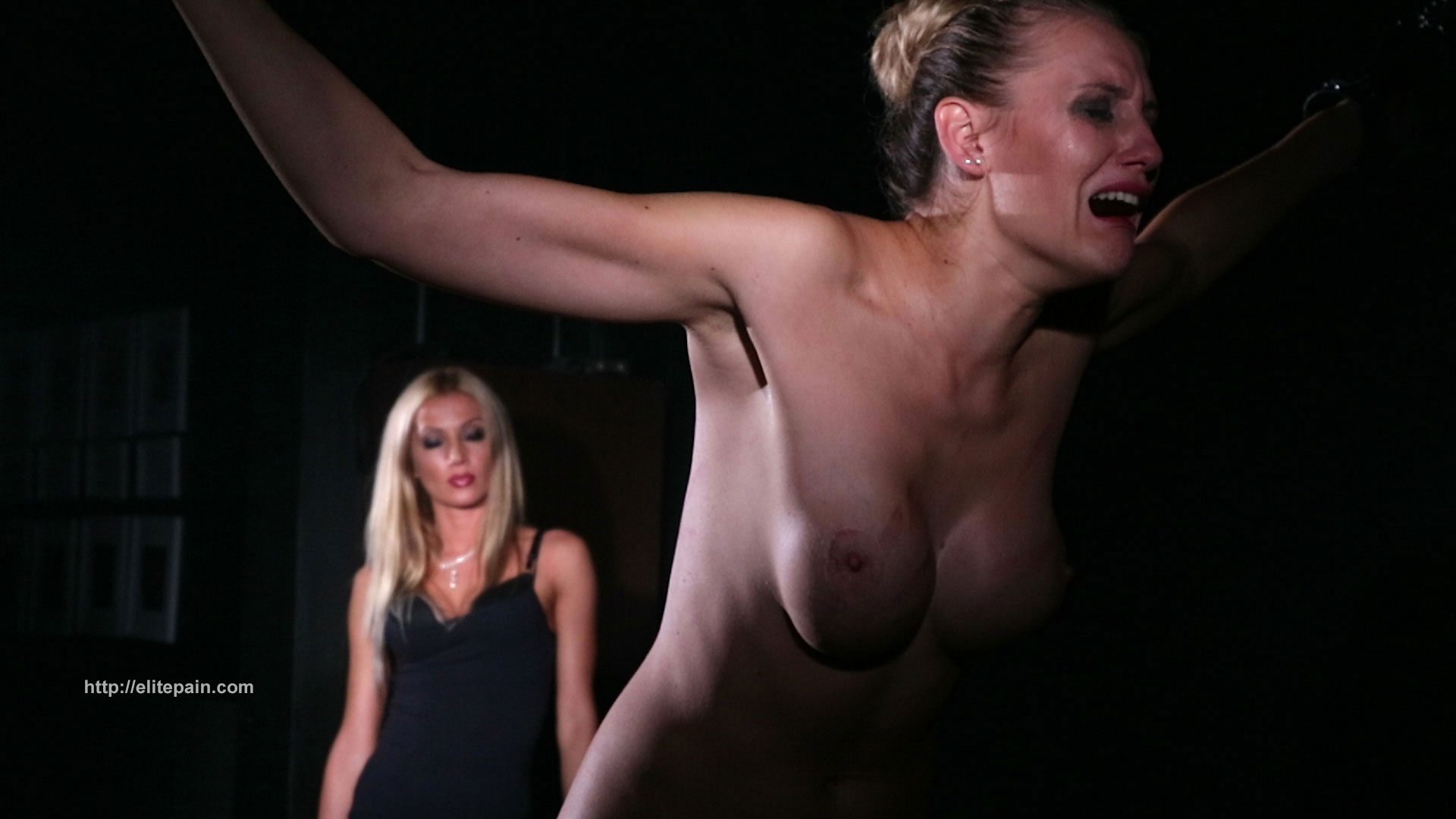 A solid AOH whipping scene. Here, as with any whipping film, the culmination of all her previous torments combined truly came to fruition.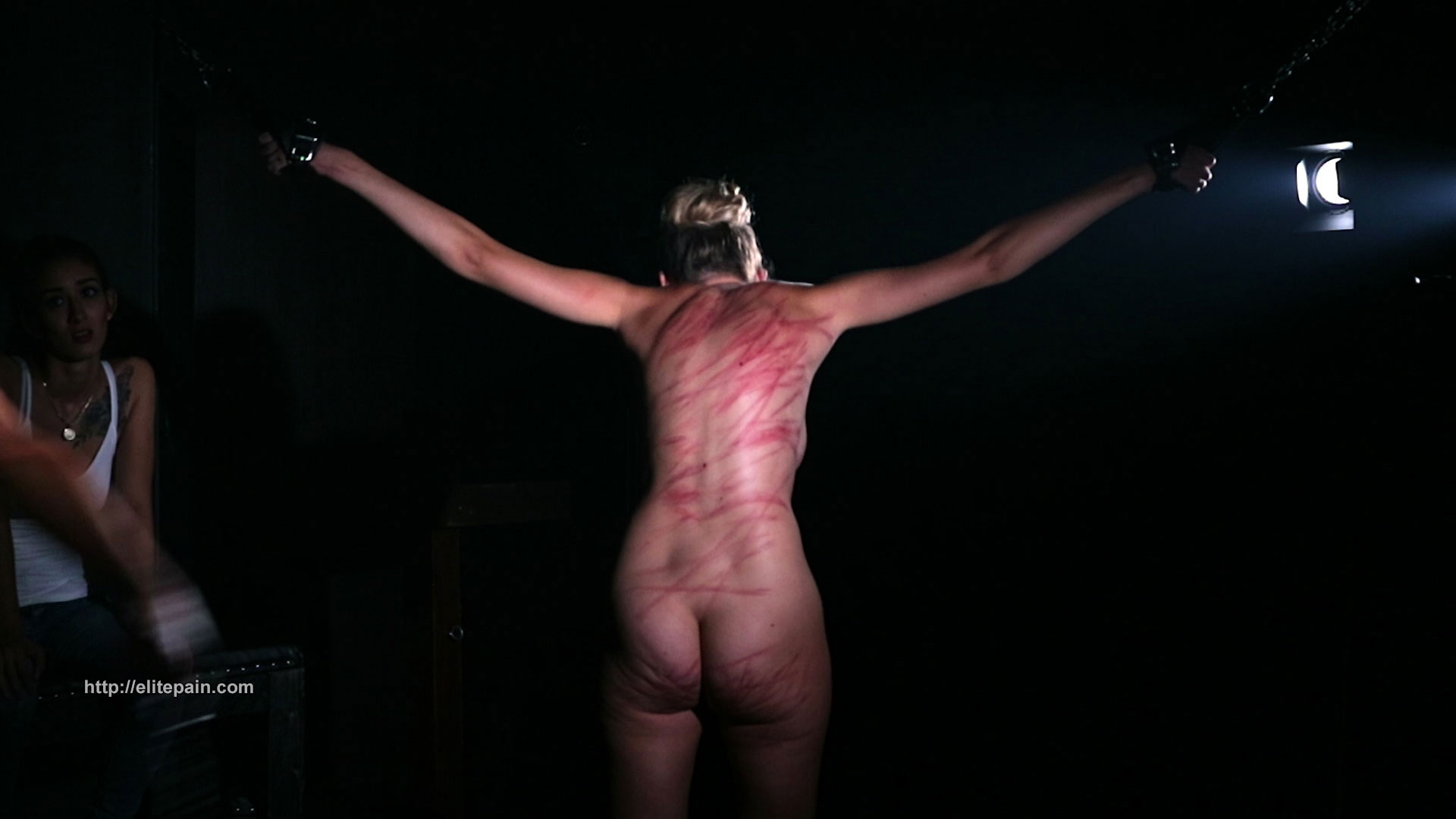 After the round is up, poor Linda can barely stand. The debauchery she had to suffer was almost as bad as in her first appearance in CoP 2.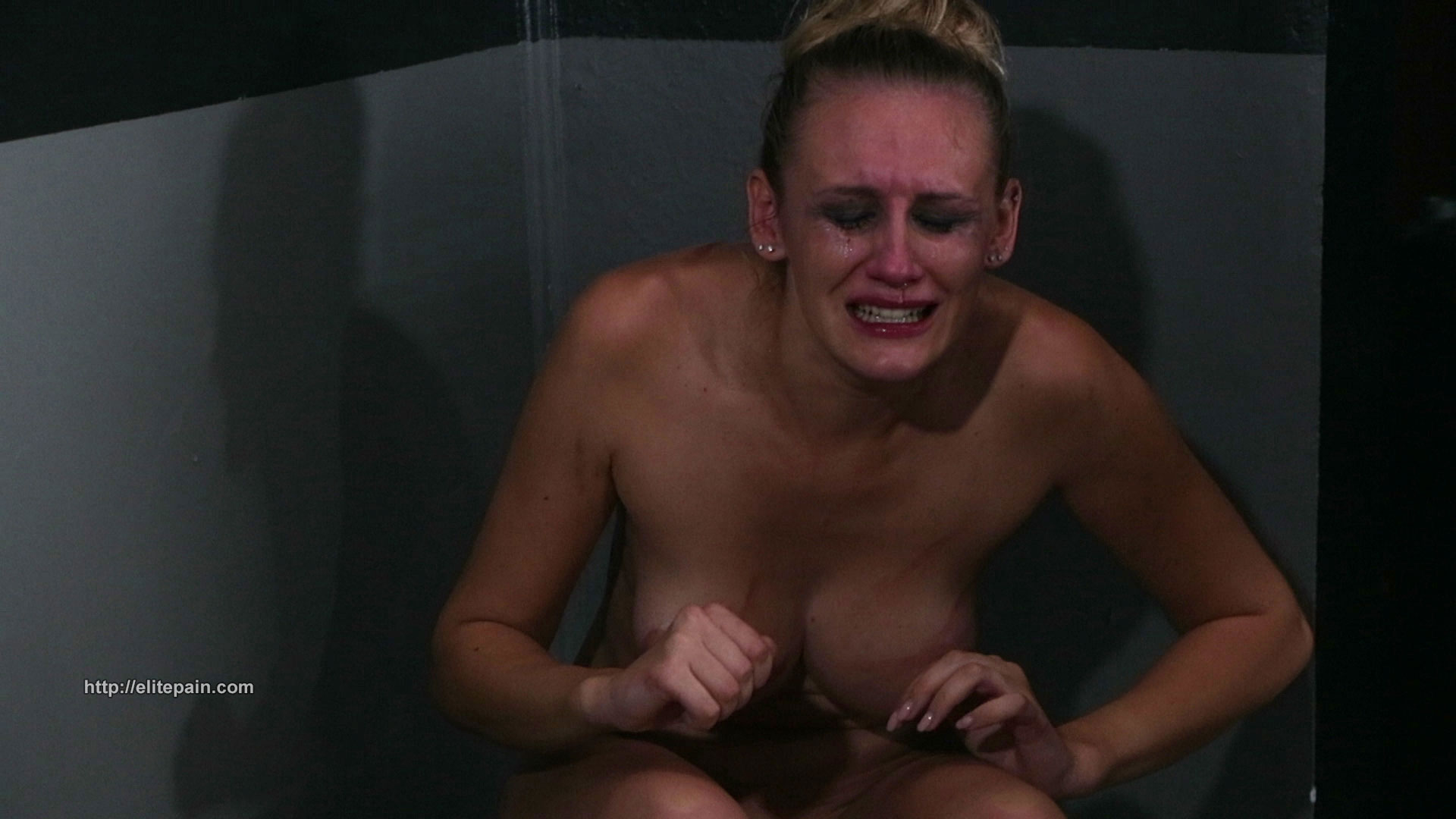 One of the most striking factors about this film was the transformation of Darcia. In WoP 28, Darcia stood as a nervous, bug-eyed teenage girl, utterly unprepared for what was to come. During round 3 of that film, she was no more than a frightened little rabbit slowly torn to pieces by Amanda. Such an image of a sweet, innocent & unsuspecting victim stood in stark contrast to the evil bitch-monster present here, in CoP:SR. So evil in fact, she almost made the half-sane Ariel see mild by comparison. Although Darcia pales in ability when compared to Ariel, Tatjana or Amanda, she was much more boisterous with her cruelty than any of them in this film. Her vicious ferocity was totally unexpected and partially made up for her less than stellar performance with the whip.
Frankly though, Darcia is a disappointing dominatrix thus far. Although she brings delightful amount of sadism to the role, her skills with the whip are rudimentary. Some of her strokes are off and her lack of power swinging the whip is quite evident through the film. She merely puts half the force into her strokes as a proper domina would. She was rushed into this too early and needed way more practice. She is much better as a submissive; she screams the house down louder than anyone but Lucy!
The poor (but not totally boring) showing of Darcia only served to highlight the absolute superiority of Tatjana. Her combination of sadism, skill with the whip and good looks only serve to reinforce the idea that she could have easily varied this film alone as the sole dominatrix. Darcia was more of a "hanger-on" than a true domina. However, Tatjana was not quite the best hostess. She seemed rather-low-key and less than interested in the role. (But considering the exigent circumstances, she can be partially forgiven). Though, to be fair, the contrast between her as bored, disinterested hostess and that of vicious domina was rather interesting to observe at certain points. When she congratulated Linda at the end, she genuinely meant it.
Final grade:
A-
Purchase:
http://www.elitepain.com/movie.php?id=1229&hd=on