Good things come in small packages and sometimes they are even tough, smart, and adorable like Liv Revamped. The American, returned to the Mood Universe to further define the limits of her stamina and endurance by trying her hand at Cards of Pain: Pedro's most fiendish creation to date.
One year prior Liv came to Europe looking to make her mark internationally as an adult model. She met Zazie Skymm and a real-life drama unfolded and resulted in Painful Duel 7. Liv won her painful duel with Zazie that day, but this year the intensity and pressure were greater as she would be the sole focus of a powerful domina.
Lady Tatjana, who already collected the scalps of Linda Leclair and Lyen Parker, was the domina and would also interpret. Tatjana welcomed Liv to the game by flashing an angelic smile as the charming co-hostess then would yell "Shut the fuck up...You are nothing here" when whipping her during the action later on.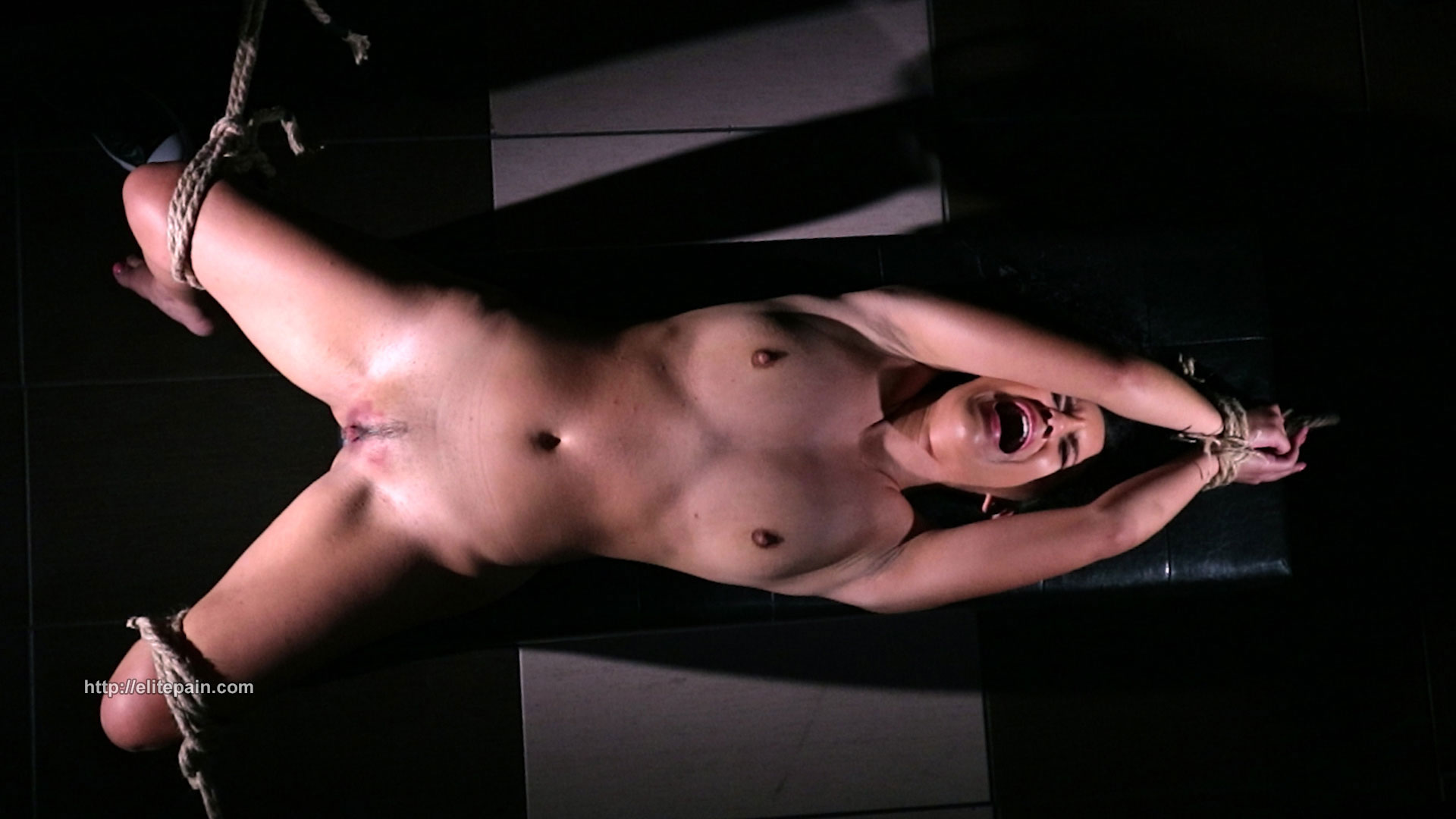 Liv strategized to go with a low number of strokes for her "lady parts". She chose the minimum 10 strokes for the pussy round where the card indicated she needed to count backwards. Liv was correct to go with a low number. The final stroke of the round left her crying and gasping for breath. Tatjana offered congratulations, but Liv had not yet recovered her senses and did not thank Tatjana for the praise.
As expected Lady Tatjana's pleasant demeanor prior to the first round had changed. She stared daggers at Liv at the board between rounds and grudgingly smirked when Liv avoided strokes on her soles with the "-10" card.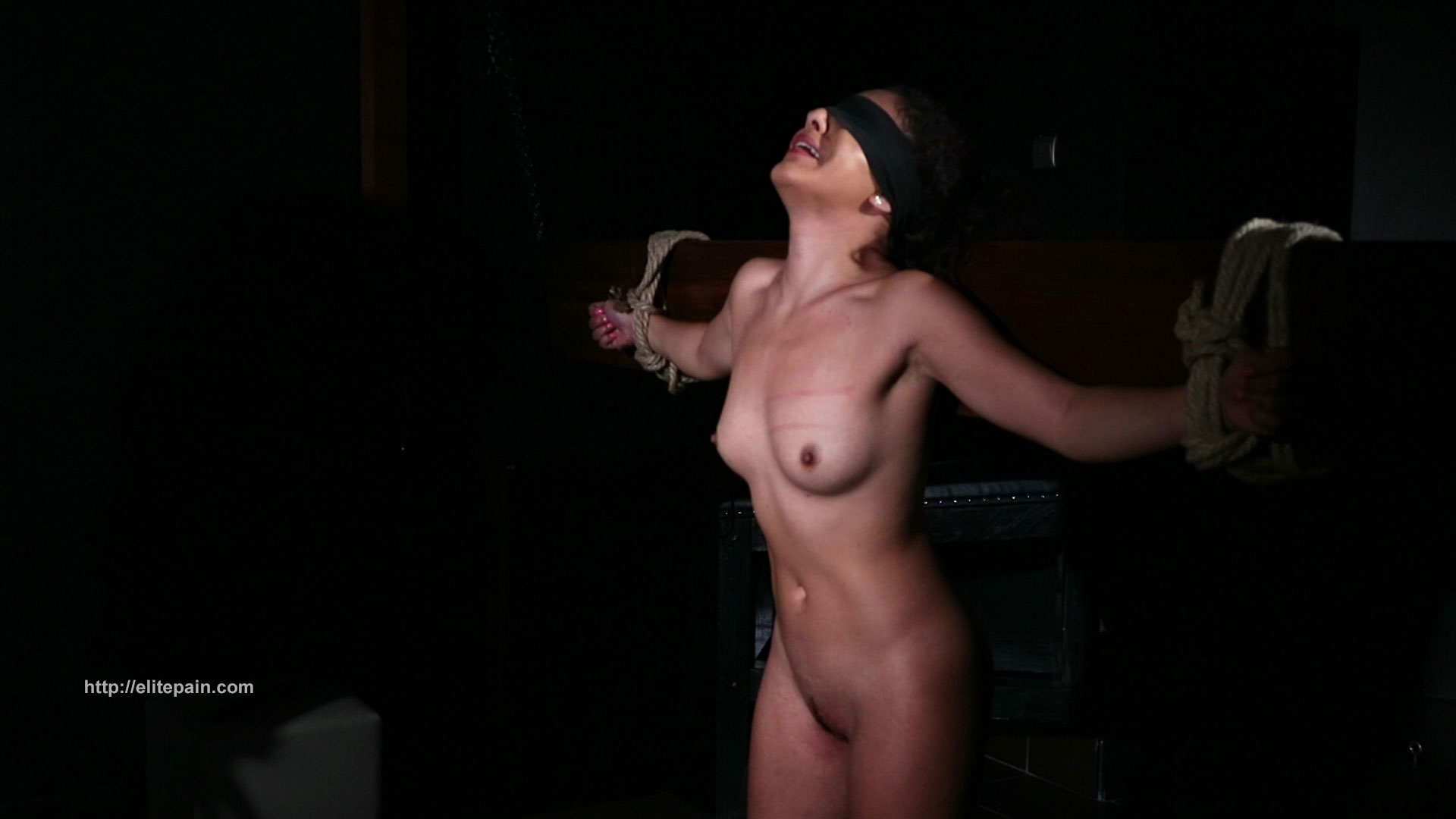 For the breast round, Liv was blindfolded. Tatjana made the most of the relatively small number of 20 strokes. Liv's nipples were her targets. After calibrating with the first strokes, number four struck the left nipple flush. Tatjana held back a smile as a screaming Liv also swayed her hips and struggled in her bonds in response. The searing pain of stroke five had Liv stomping her feet while screaming at the top of her lungs. "Just cry little bitch!" taunted Tatjana as number six found its mark as well.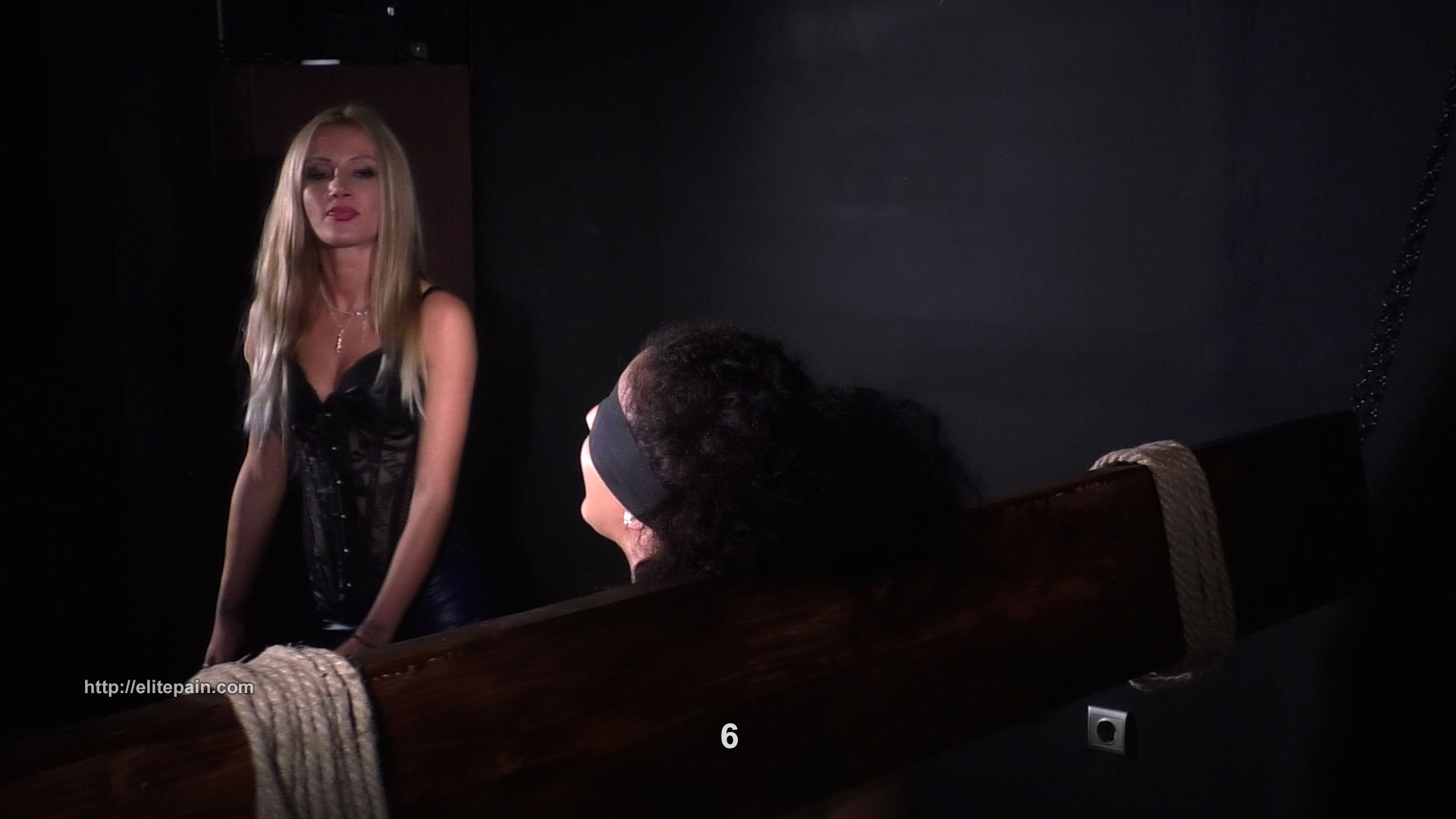 Liv begged a number of times as Lady Tatjana struck nipples again and again and again. Lady Tatjana laughed joyfully at Liv's dance of pain after stroke 20. Had there been 30 or 40 strokes in this round, Liv may have had the choice of either giving up or taking her left nipple home to the United States in her carry-on bag.
The butt round drew the Dom's Choice card. Tatjana teased poor Liv by asking which part she preferred. Liv pleaded for the dom to choose her butt. Tatjana smiled and turned this round into 30 for Liv's back knowing the back round still remained. Liv struggled to complete her 30 strokes tethered on her knees to the wooden cross.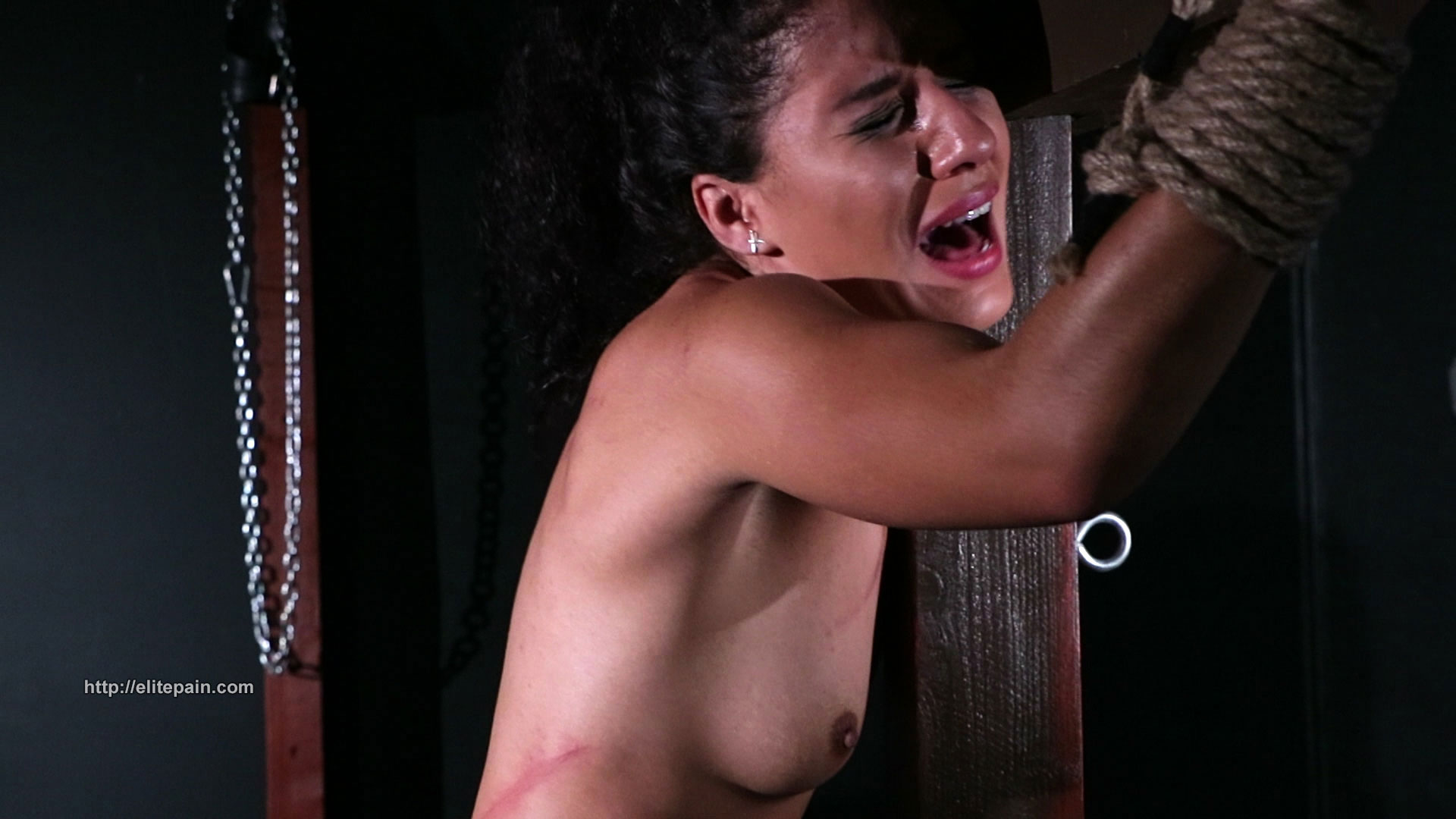 Liv's destiny hung in the balance with another 30 strokes to the back remaining. When she turned the card "50" was written on it: 30 strokes became 50 strokes. She was tied with her arms straight out but at a slightly upward angle. Liv had to use her diminishing strength to stand without the help she would have gotten in the arms-over-head position. Now 50 strokes to her already painful back that had sustained 30 only minutes earlier, were between her and the prize.
At stroke 26 of the round Liv's cried so powerfully she barely regained her breath before screaming again from the next blow. With stroke 32 she started blinking her eyes as if willing herself not to faint. Stroke 37 buckled her knees and she could no longer stand straight up.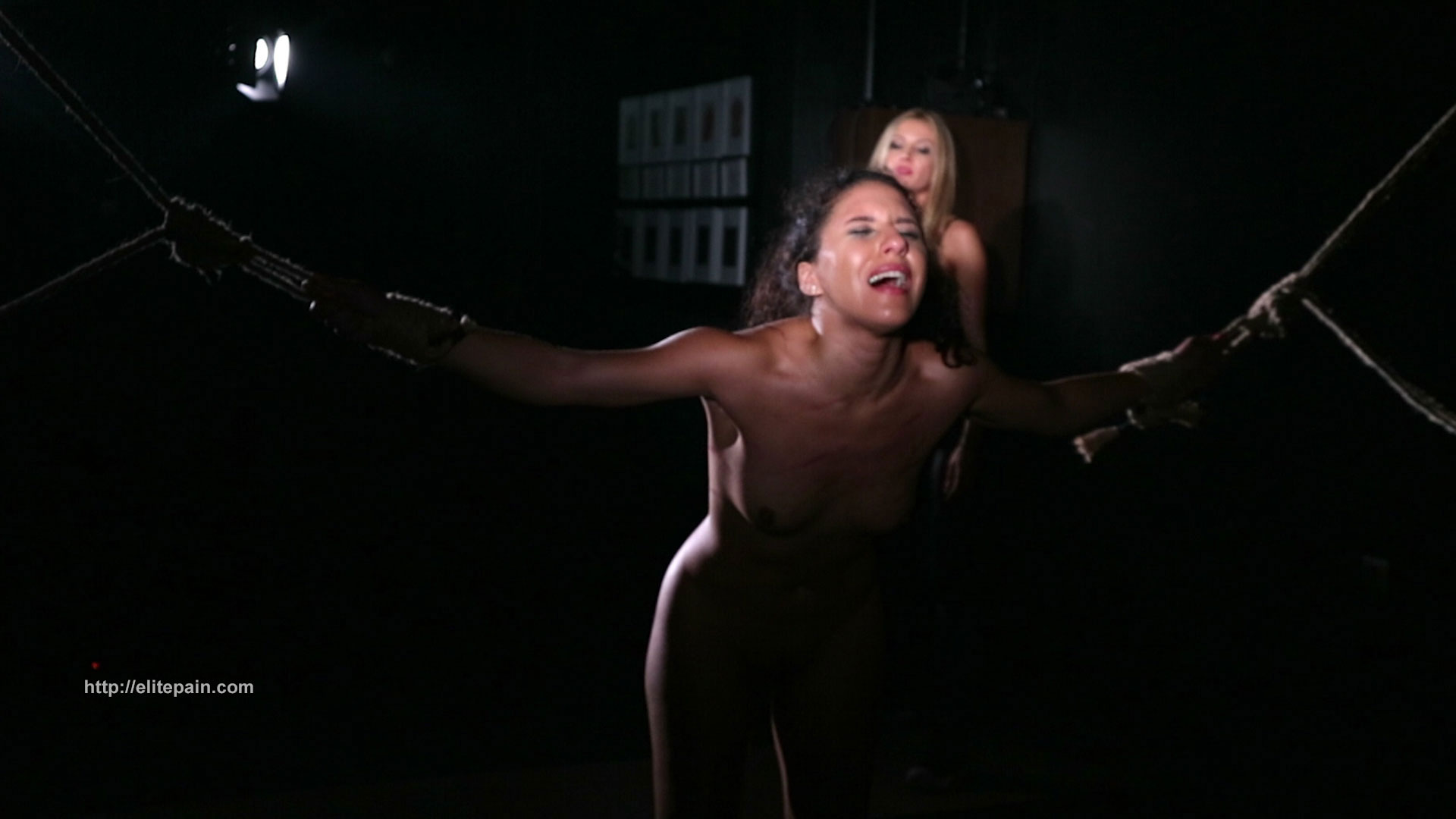 Liv Revamped admitted earlier she nearly broke in PD 7 just before hearing Zazie Skymm's cries of "Enough. Enough" after stroke 35. Cumulatively, Liv was now up to 67 with 13 to go and Lady Tatjana was bearing down.
This film is 47 great minutes that leave you demanding more. Liv Revamped expresses all her nervousness and fears yet stands strong against them. The beautiful Lady Tatjana is again a wonder to behold as the merciless and menacing dom. There is taunting and begging and everything else you want in a film. You have got to see this! Grade
A
Buy it here!!!
http://elitepain.com/movie.php?id=1182&hd=on