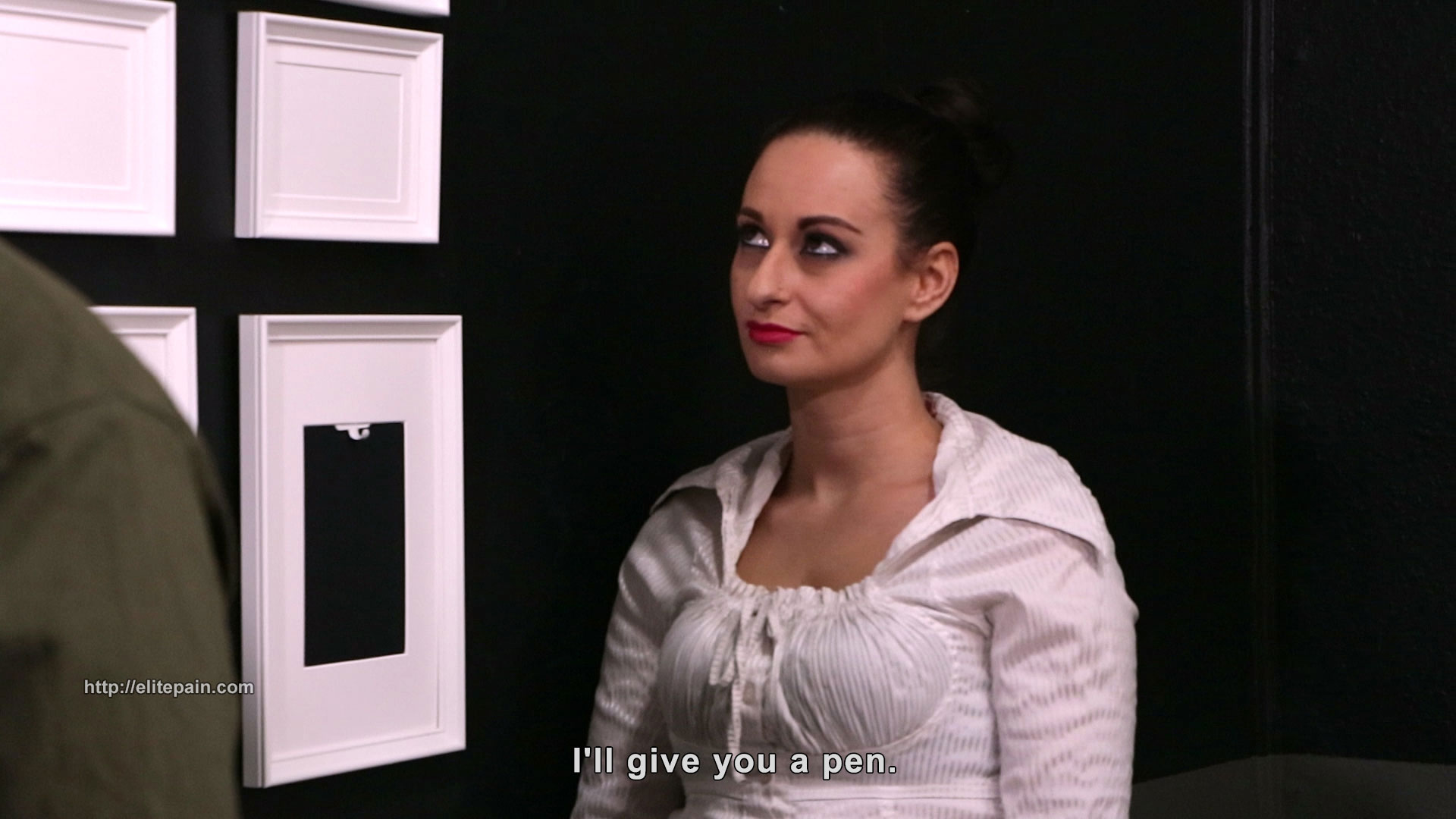 Cards of Pain 7 Review.
By Troicha 8/12/20
A new Model Lily Cox aka Yasmine makes her debut with Elite Pain. Amanda and Tatjana are her tormentors.
The first two rounds are not much to speak of, a small warmup for the film's main piece: round 3. Suffice to say Lily Cox has a very low pain tolerance and cries very quickly.
Lily takes just 5 strokes on her pussy due to the Split Card.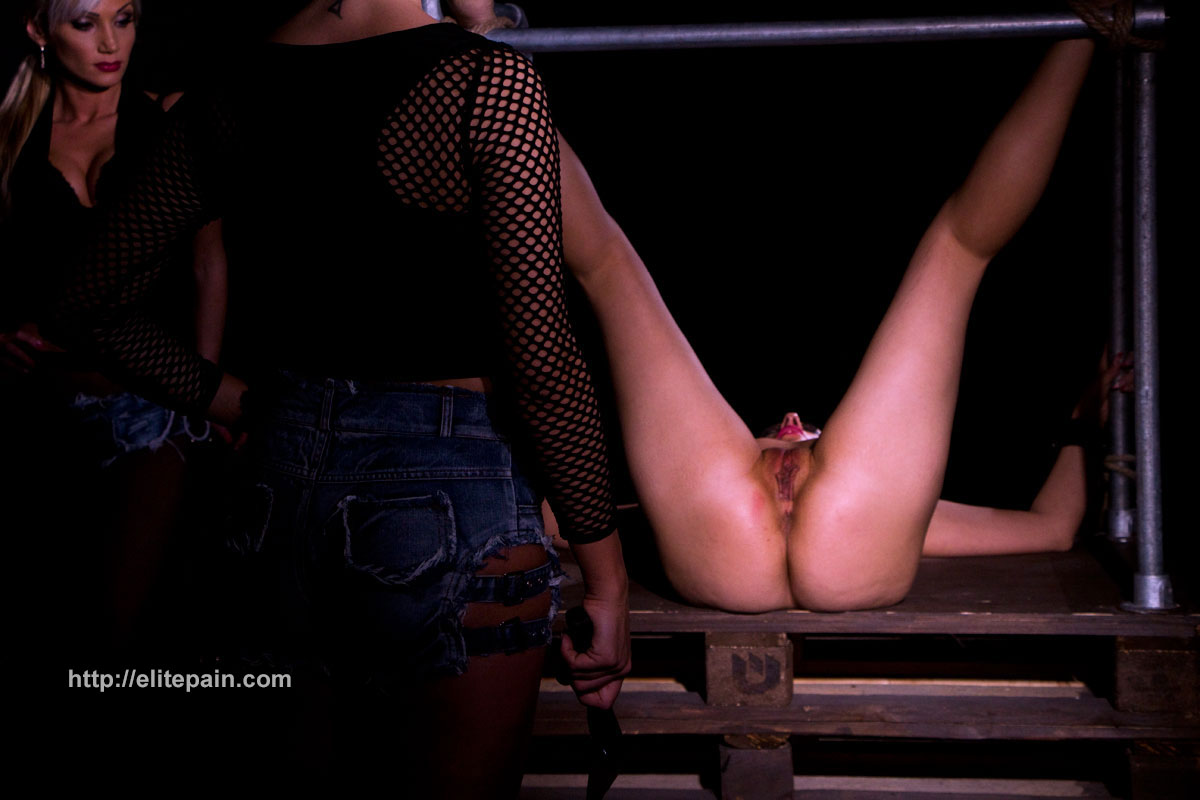 She then takes 20 lashes on her breasts.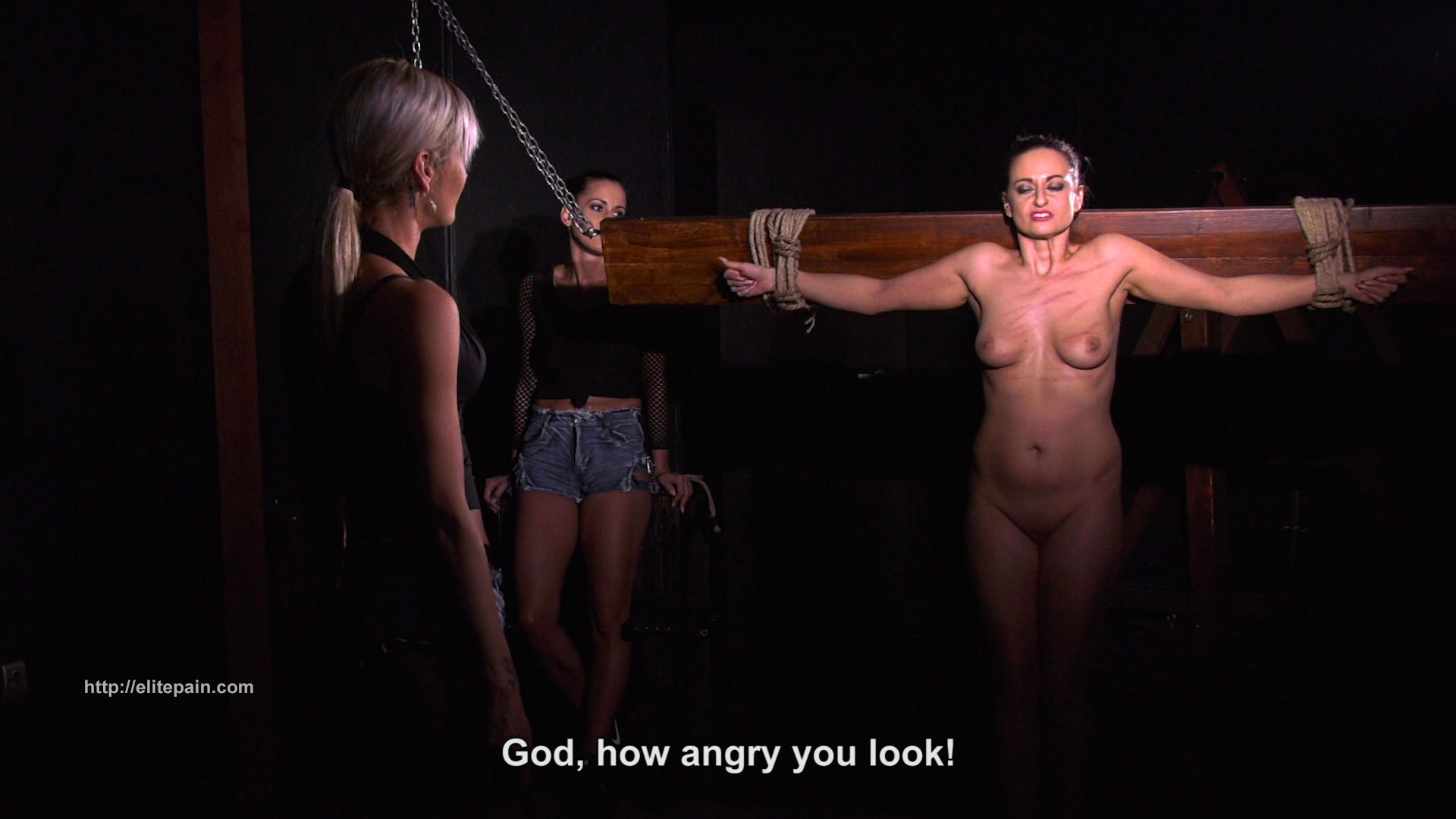 And then we come to the films entire raison d'être, Round 3! Lily reveals the switch card and then quickly selects Amanda. Who soon proves that all her arrogance and tough-talk is mere bluster, Amanda's toughness is just for show. She starts crying even before the round begins. The host calls her over and her cowardice is on full-display as he has to essentially blackmail her to come forward. If she refuses to play, she is fired.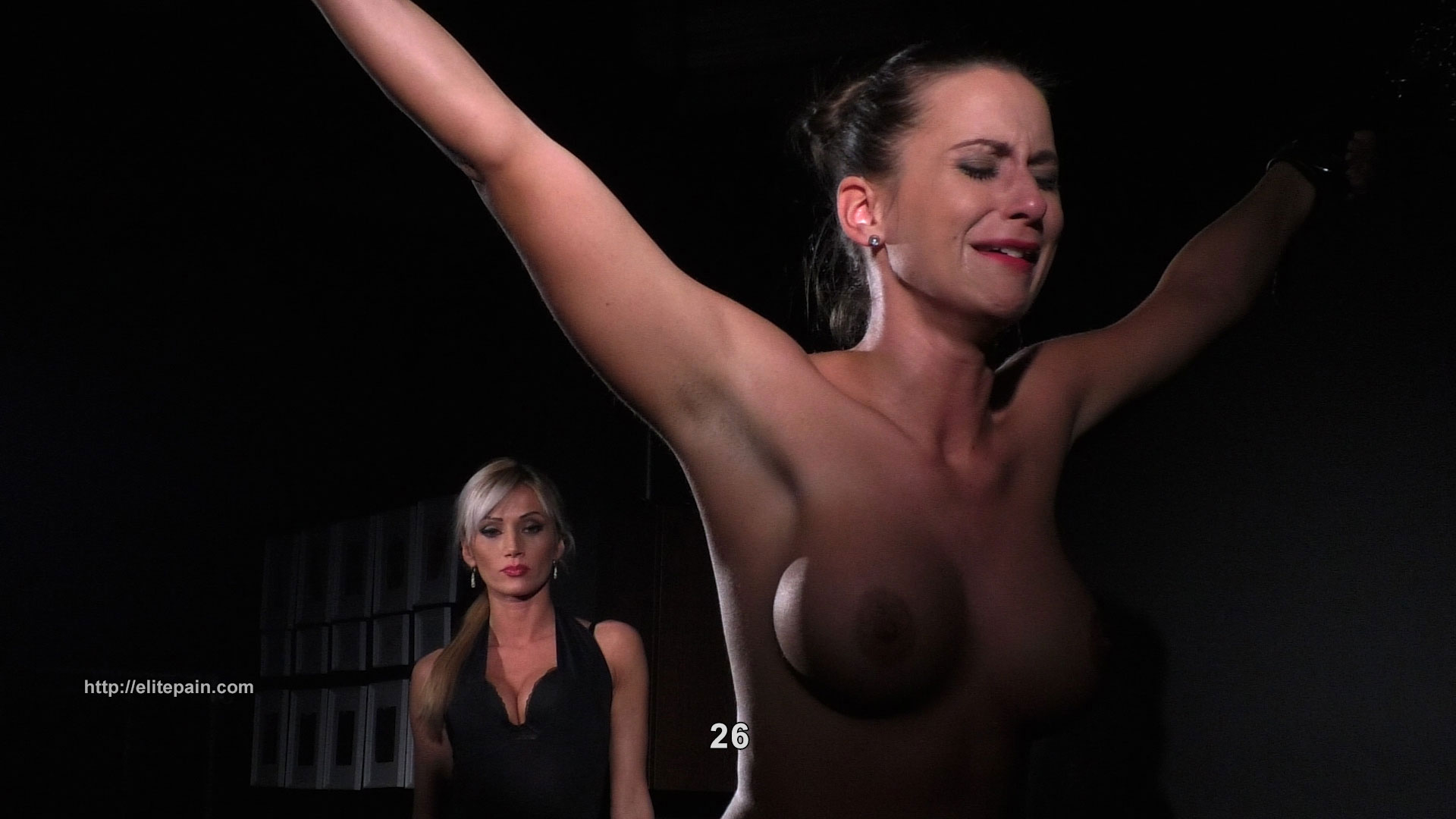 As the round begins, the high and mighty Amanda threatens Lily with how bad her vengeance will be in the next round. Lily refuses to even whip her once and walks off. Thus Tatjana must take over the job of torturing Amanda. Amanda's tone soon changes as the real dominatrix steps forward and begins. She had expected Tatjana to go easy on her apparently; she is soon proved quite wrong.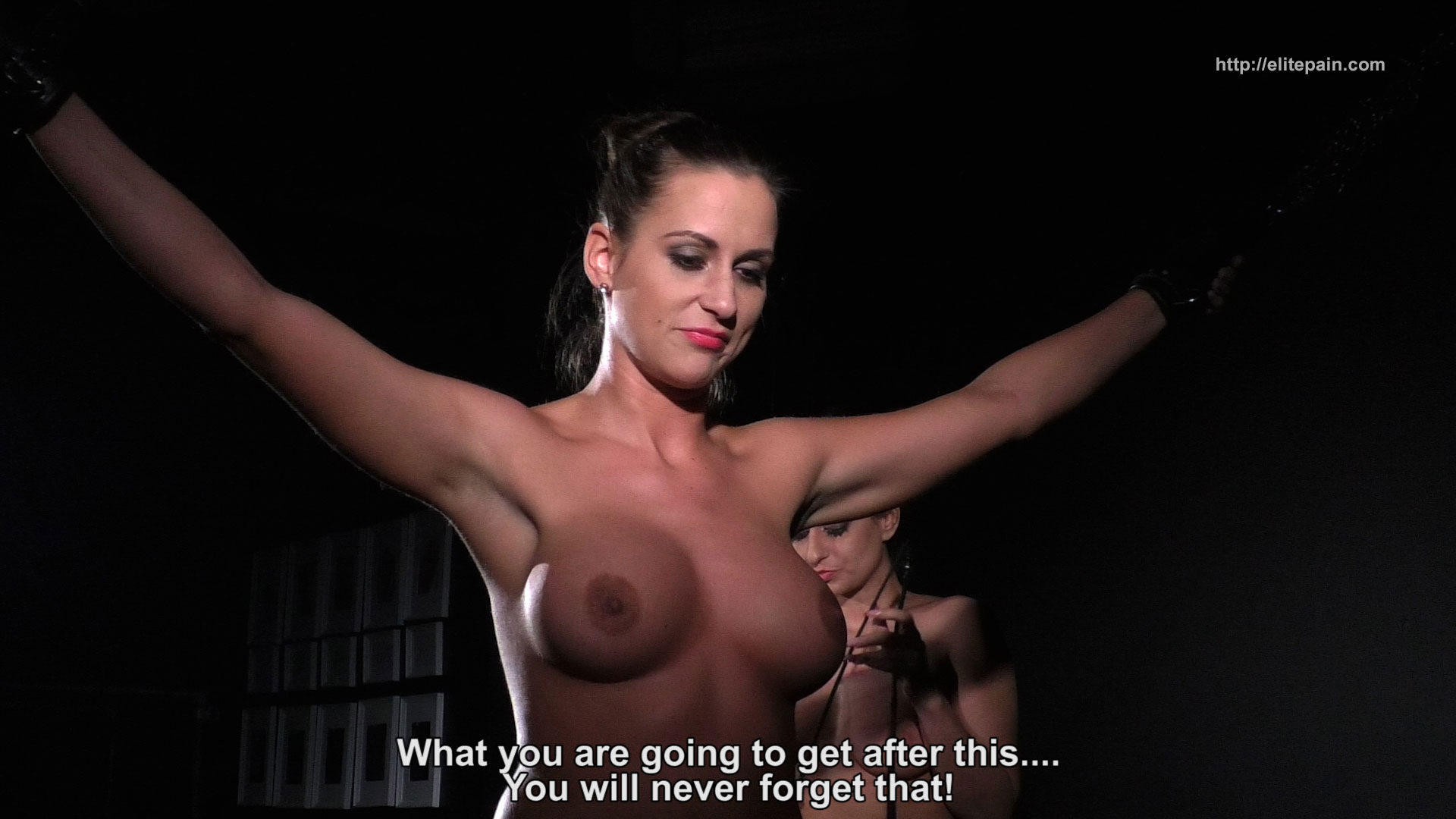 But for all her bravado, Amanda is no stronger than Lily. She was barely able to stand by the end of the round, blubbering like a baby! A beautiful sight she was, with her tears running freely as she sobs. At first I was quite angry when I saw she wasn't fully naked, but after noticing her luscious curves on display as her love handles bulge out of her short-shorts……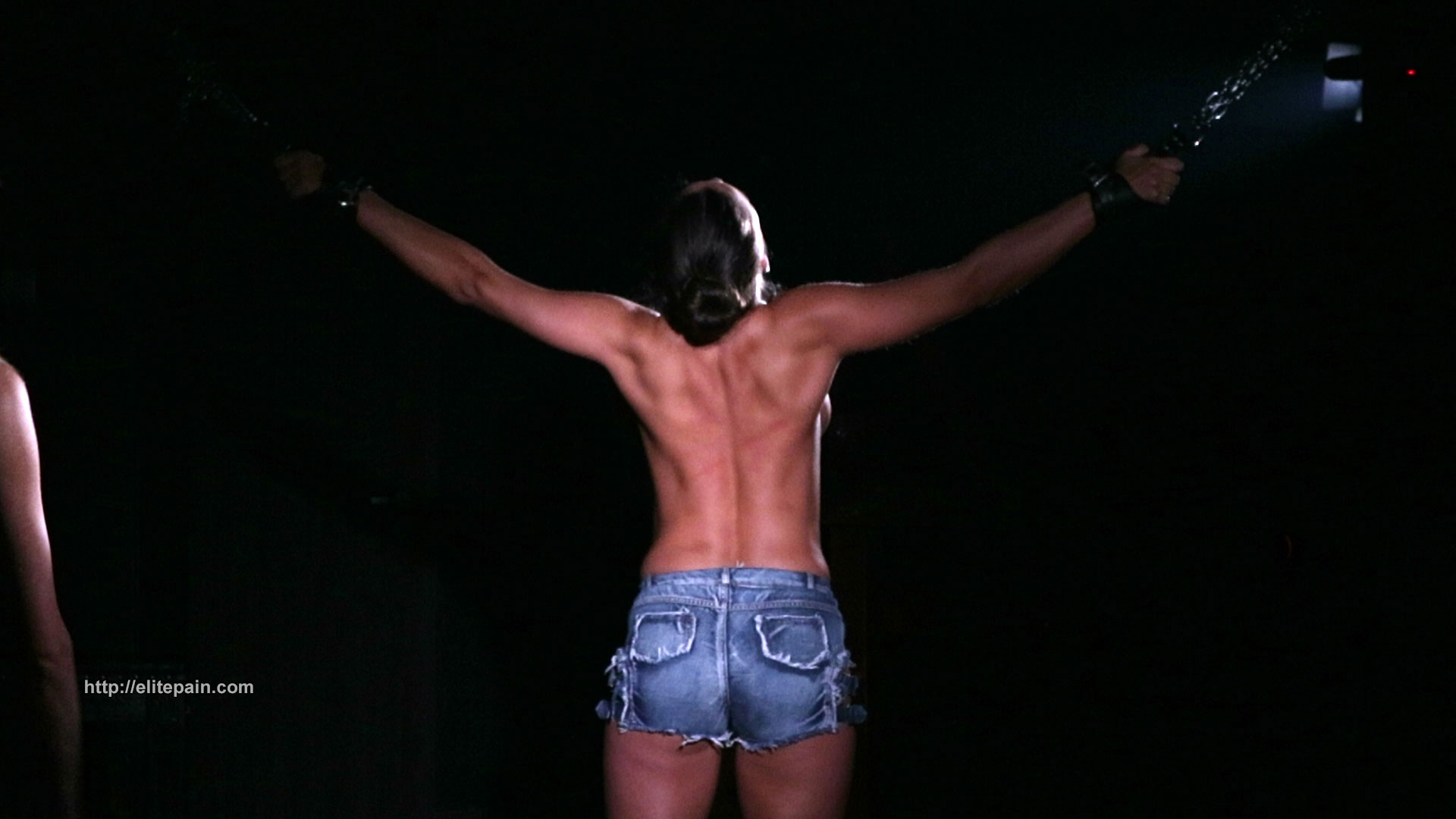 Because Lily refused even to attempt whipping Amanda, she was forced to accept the 40 lashes afterward. Amanda certainly did avenge herself as she made Lily scream even from the 5th stroke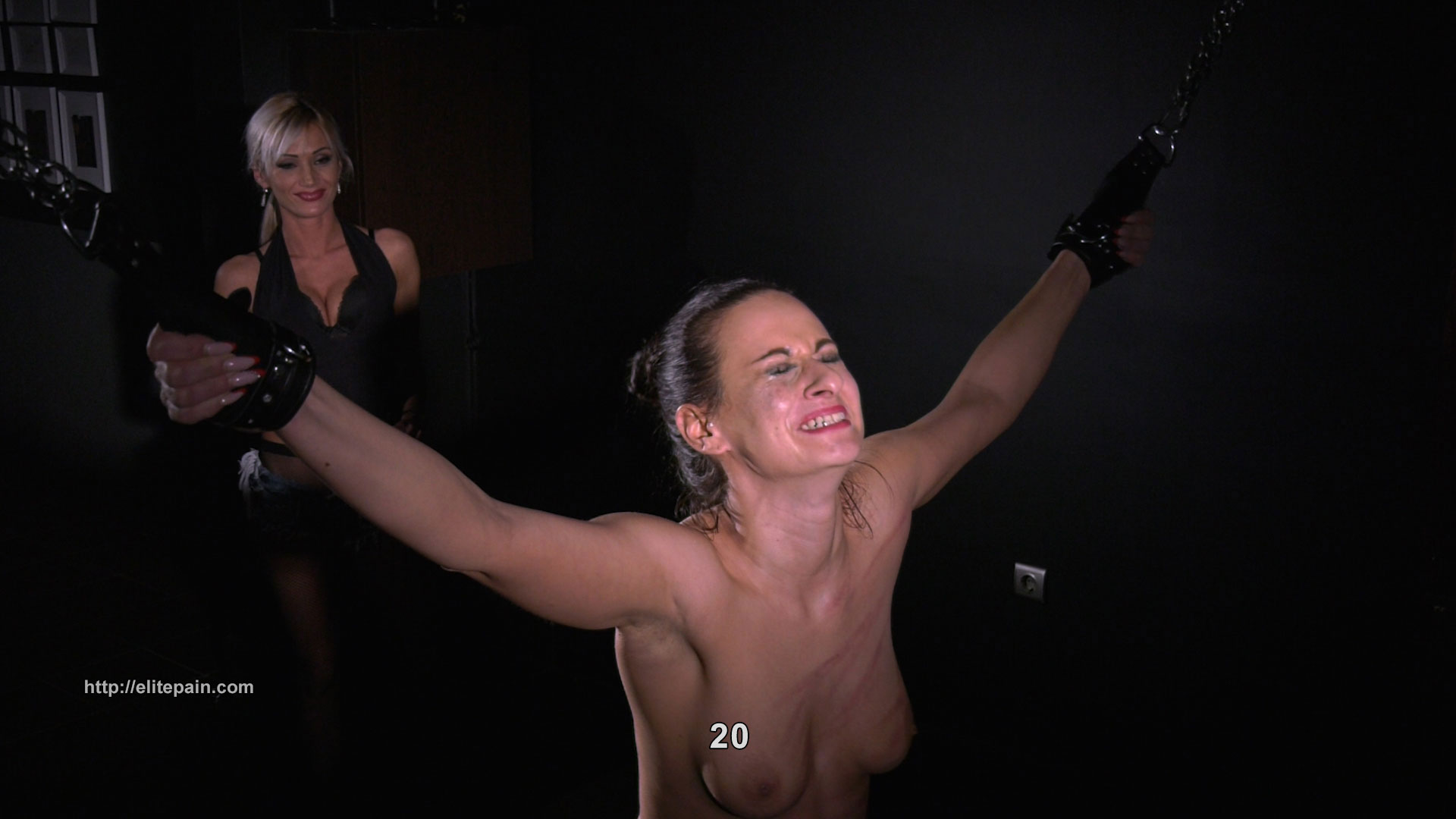 Arguably the greatest pleasure this film provided was the transformation of Amanda. She went from confident, smug bitch to sniveling wretch and then to vengeful goddess. In the first 2 rounds, Amanda was cool and casual, totally full of herself as domina. She was relaxed and enjoying herself. Then, as the "SWITCH" card was revealed and she finally agreed to step forward in front of the camera, her tears started pouring out already. Take round 4 for example, after she hands the whip over to Tatjana, Amanda sits down and glares at Lily, makeup still smudged from her tears. The look on her face is quite…unique, a combination of anguish and rage. Especially when you contrast that look with that from the first two rounds, where she was arrogant, but also calm and amused. In Round 4 it was personal! In this round, Amanda looked more like Ariel, with pure hatred burning out of her eyes as she flogged Lily.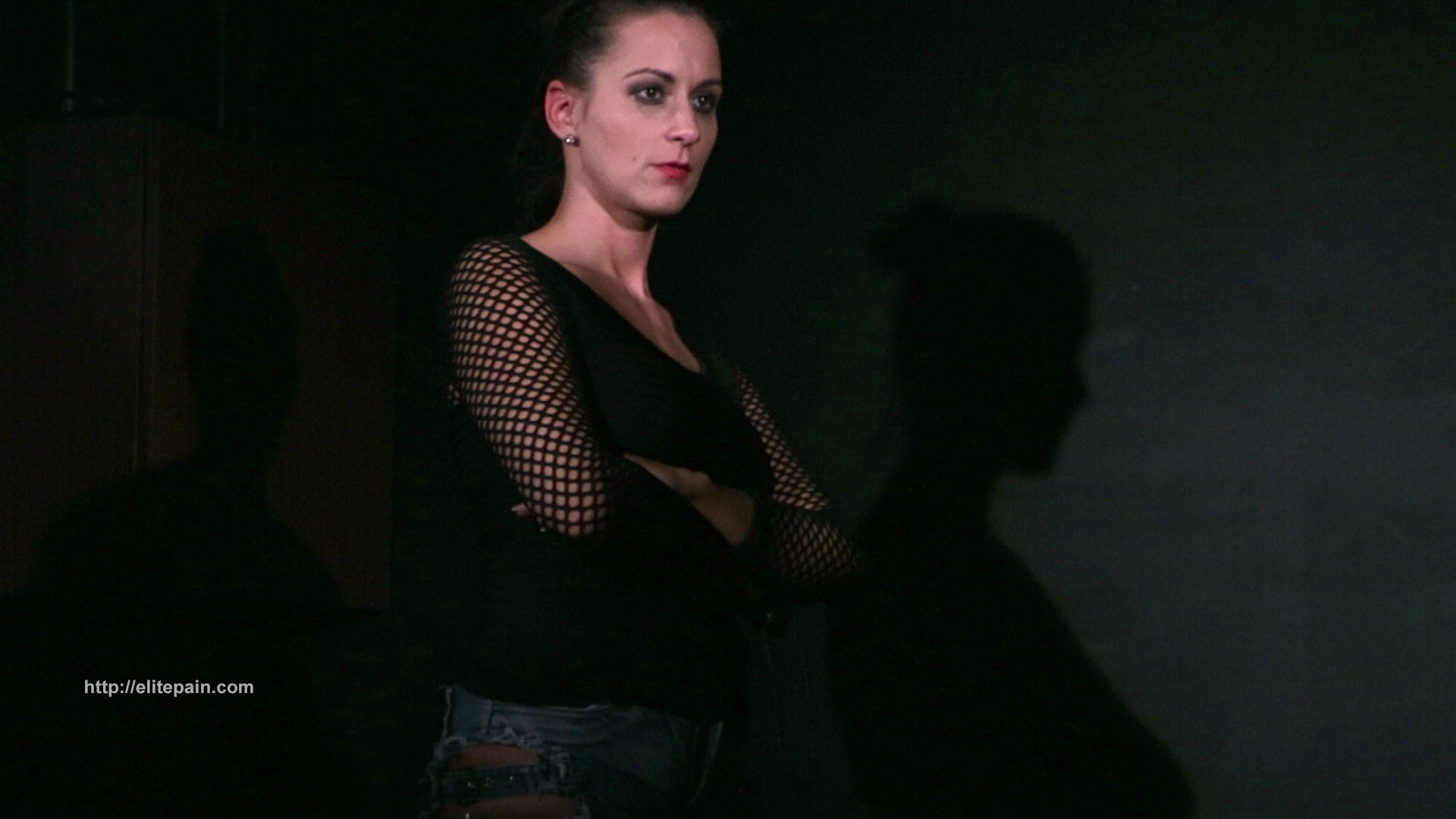 Amanda, as a submissive, is quite versatile in her suffering. She doesn't just cry from the physical pain, she also cries due to the humiliation. You can just sense the panic and fear in her voice as she sways back and forth under the lash.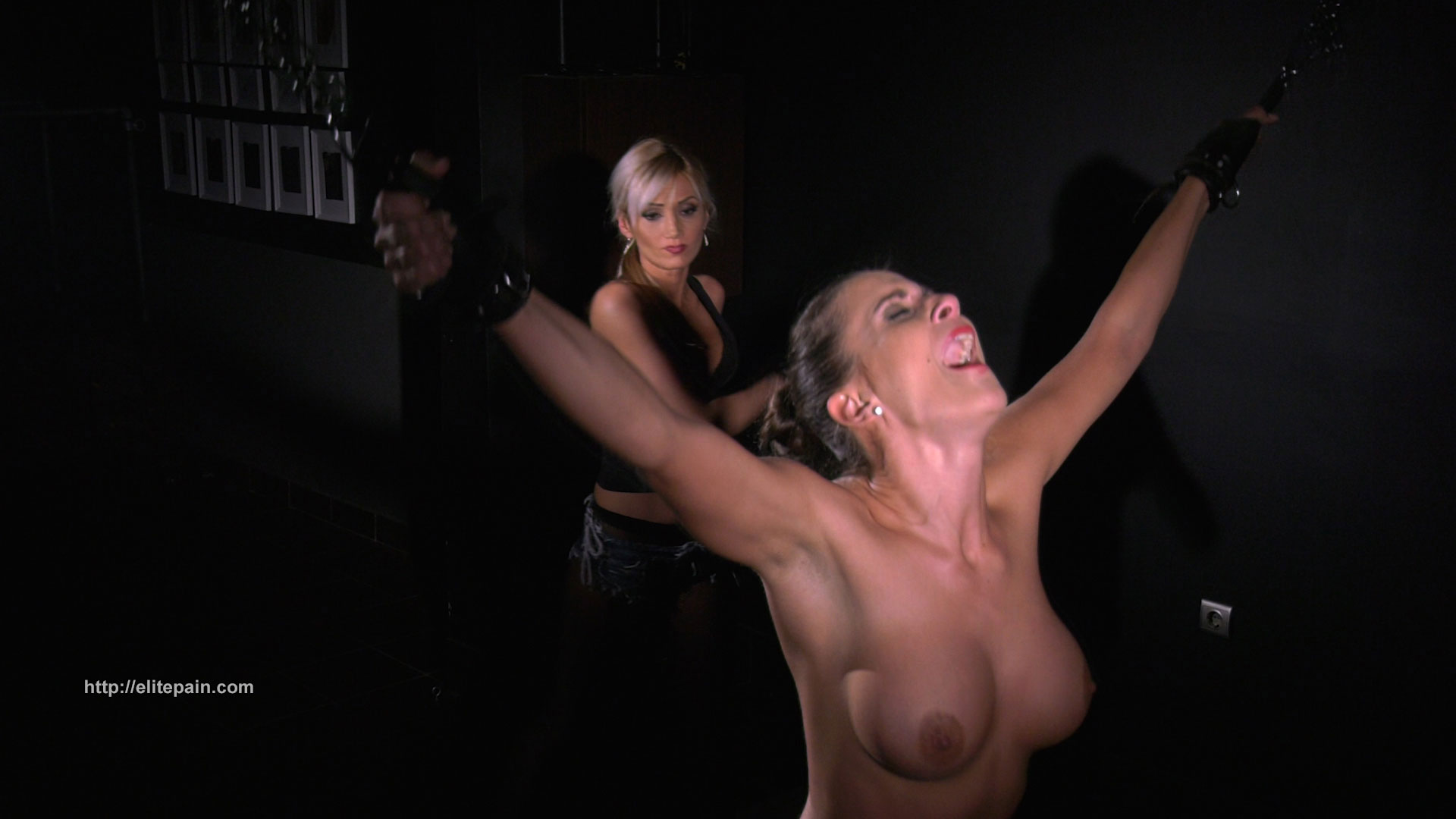 Let me make it crystal clear, the one and ONLY reason to watch this film is for round 3, Amanda's submission. Though it was still somewhat disappointing that she was not fully nude, but that's compromise for you! Simply put the hideous-hooked-nosed and fatty Lily Cox was Pedro's worst casting choice in recent memory. A very poor decision! I cannot even begin to imagine who or what made him cast such an ugly old hag.
Final grade:
B
Purchase:
http://www.elitepain.com/movie.php?id=1215&hd=on