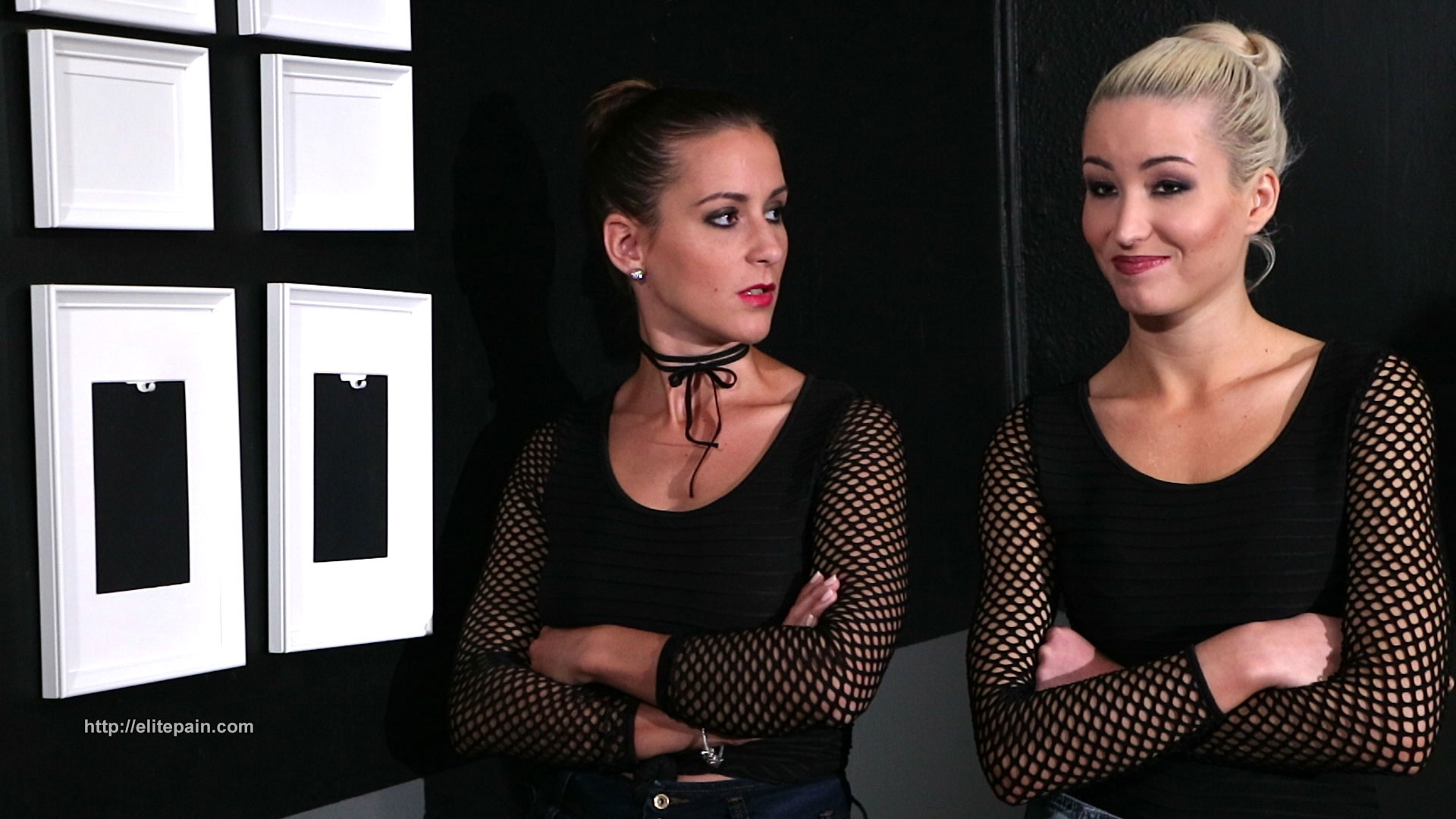 Cards of Pain 6
review.
Amanda and Ariel are both given the chance to earn all the unclaimed prize money from all of the Card games so far. $15000 in total
The host revealed that no girl had been called for them to whip today.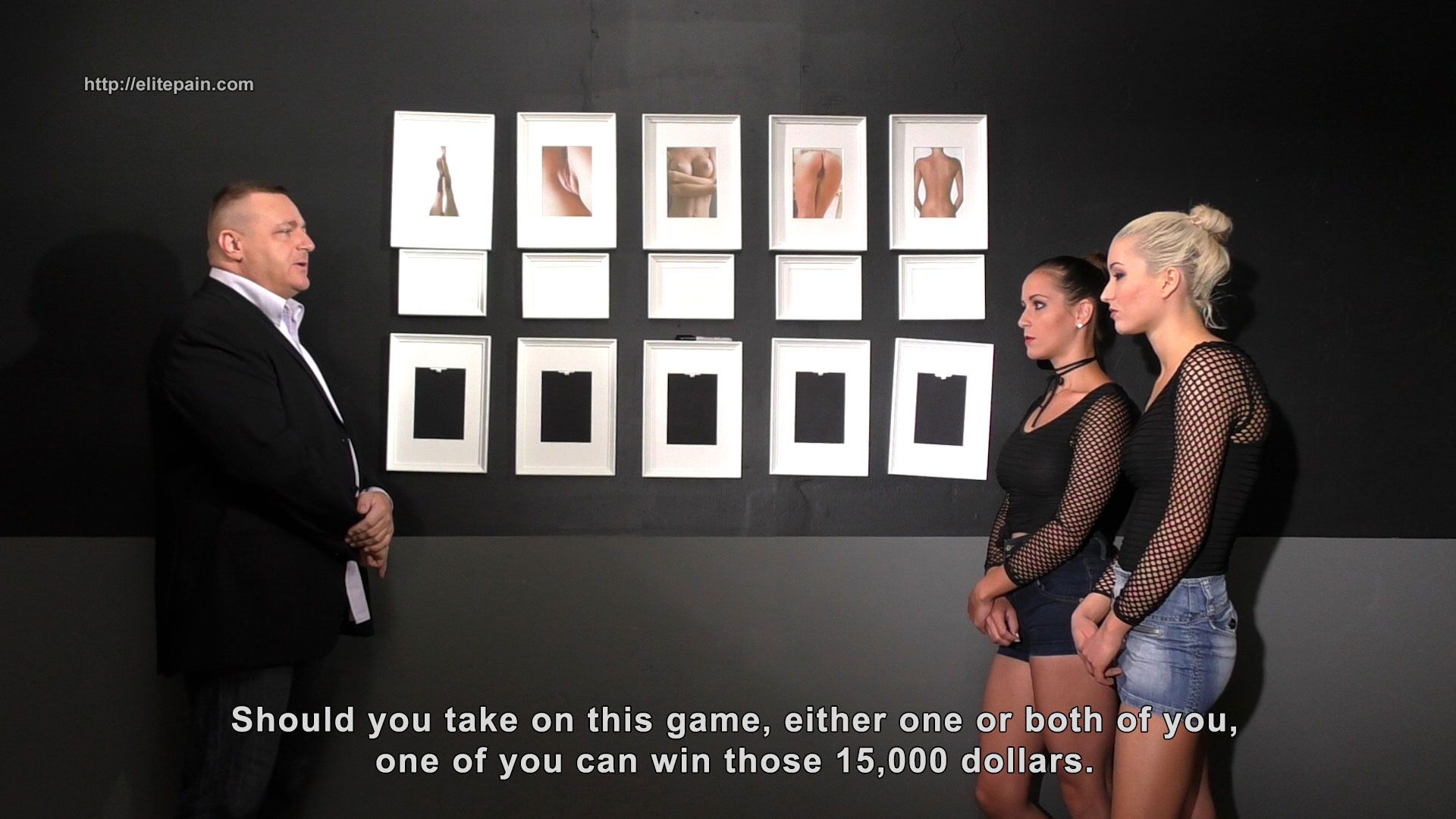 Amanda immediately grasps the situation and wastes no time and almost immediately walks off. She returns shortly. Both ladies protest and express their high opinions of themselves.
They are both given the choice of whether they will play or not. If they both raise their hand, it will be a duel or else one just whips the other.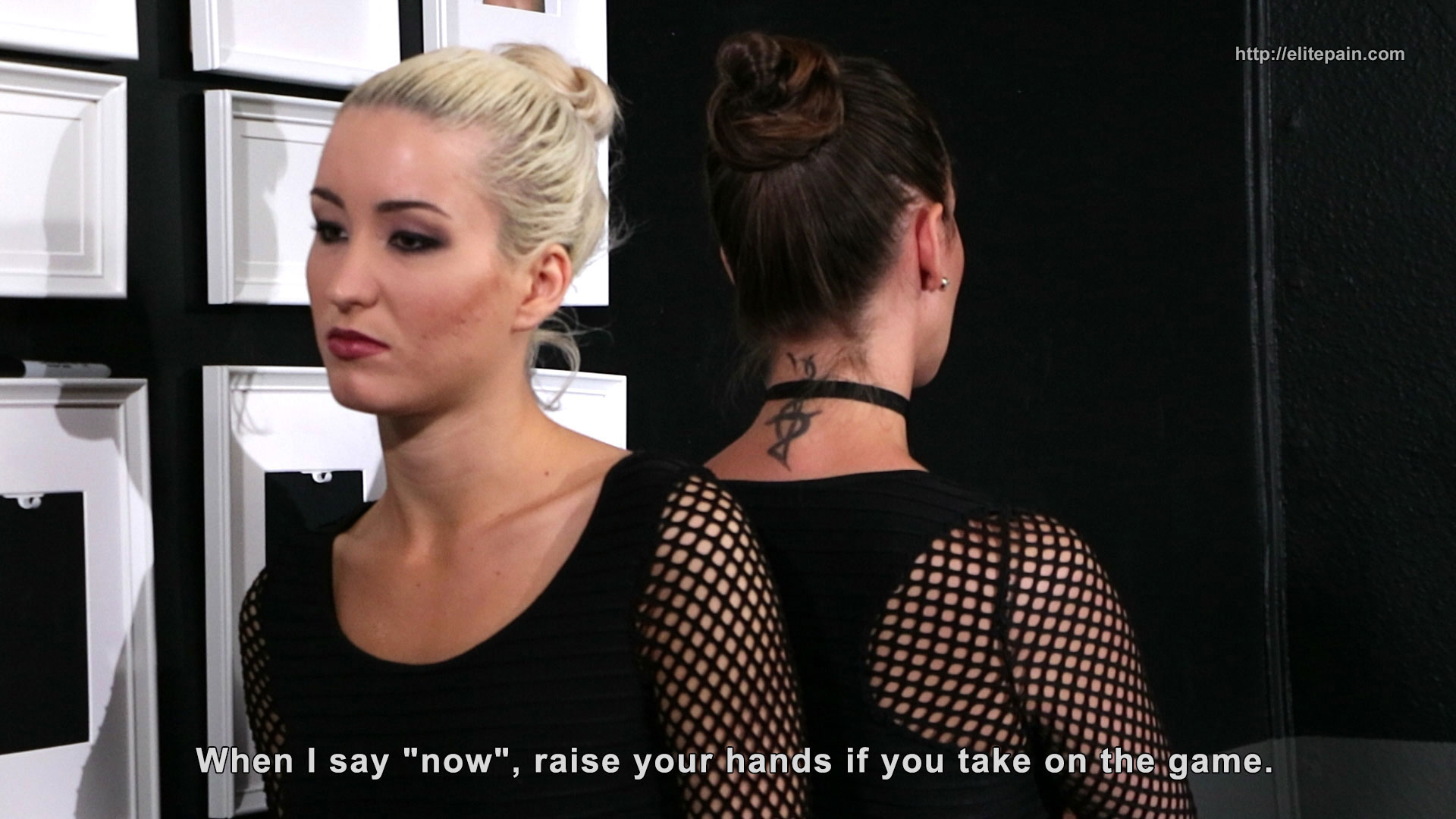 It is totally predictable who will be the dom and the sub.
Ariel is an idiot and an arrogant fool, but she at least has a pair of balls.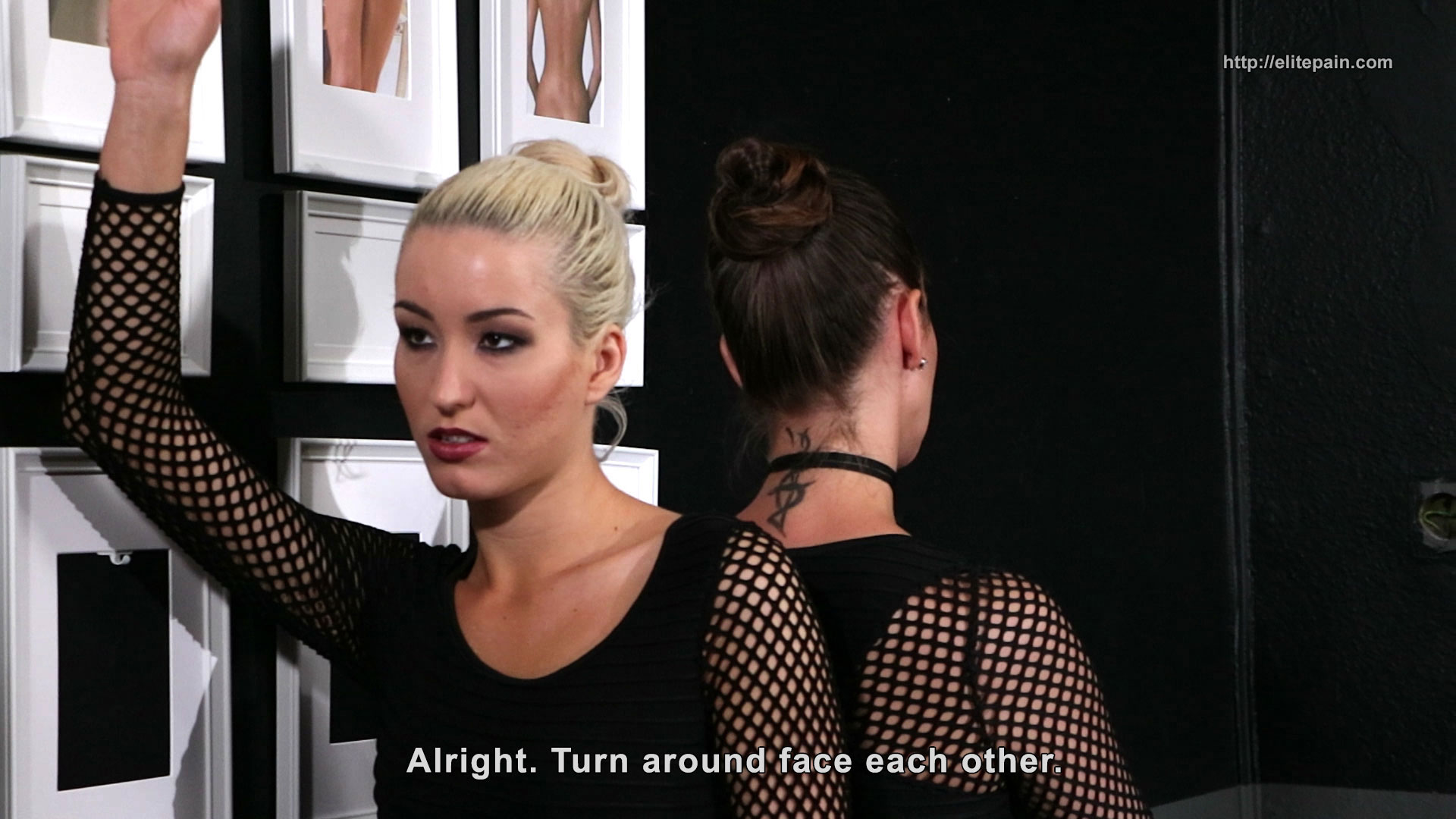 Before the round starts, Ariel is made to strip on camera. She soon stands naked but still as proud as ever, even if clad in only her bare skin. Indeed, Ariel is so full of herself that she even refuses to eliminate one card from the deck.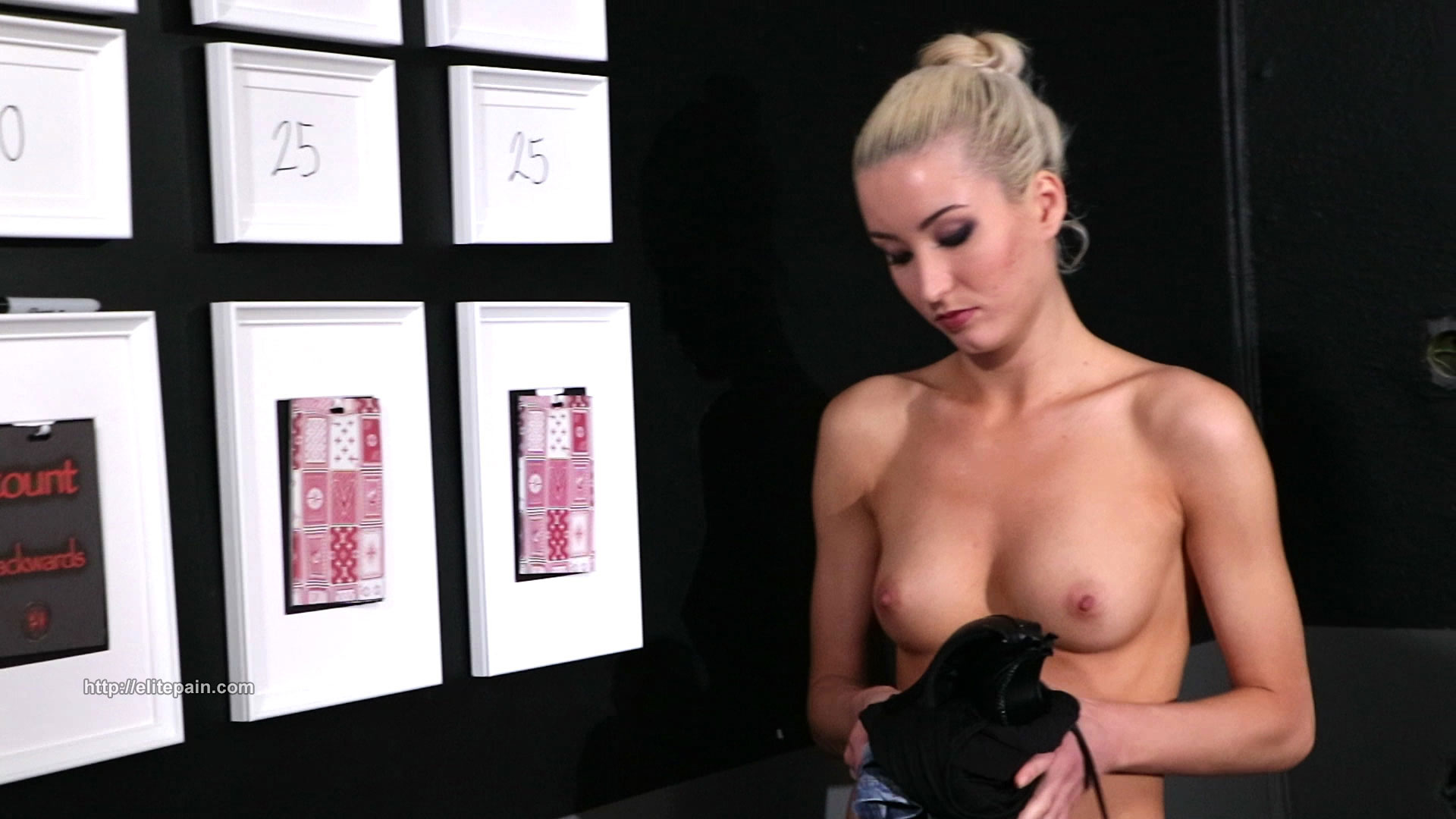 Round 1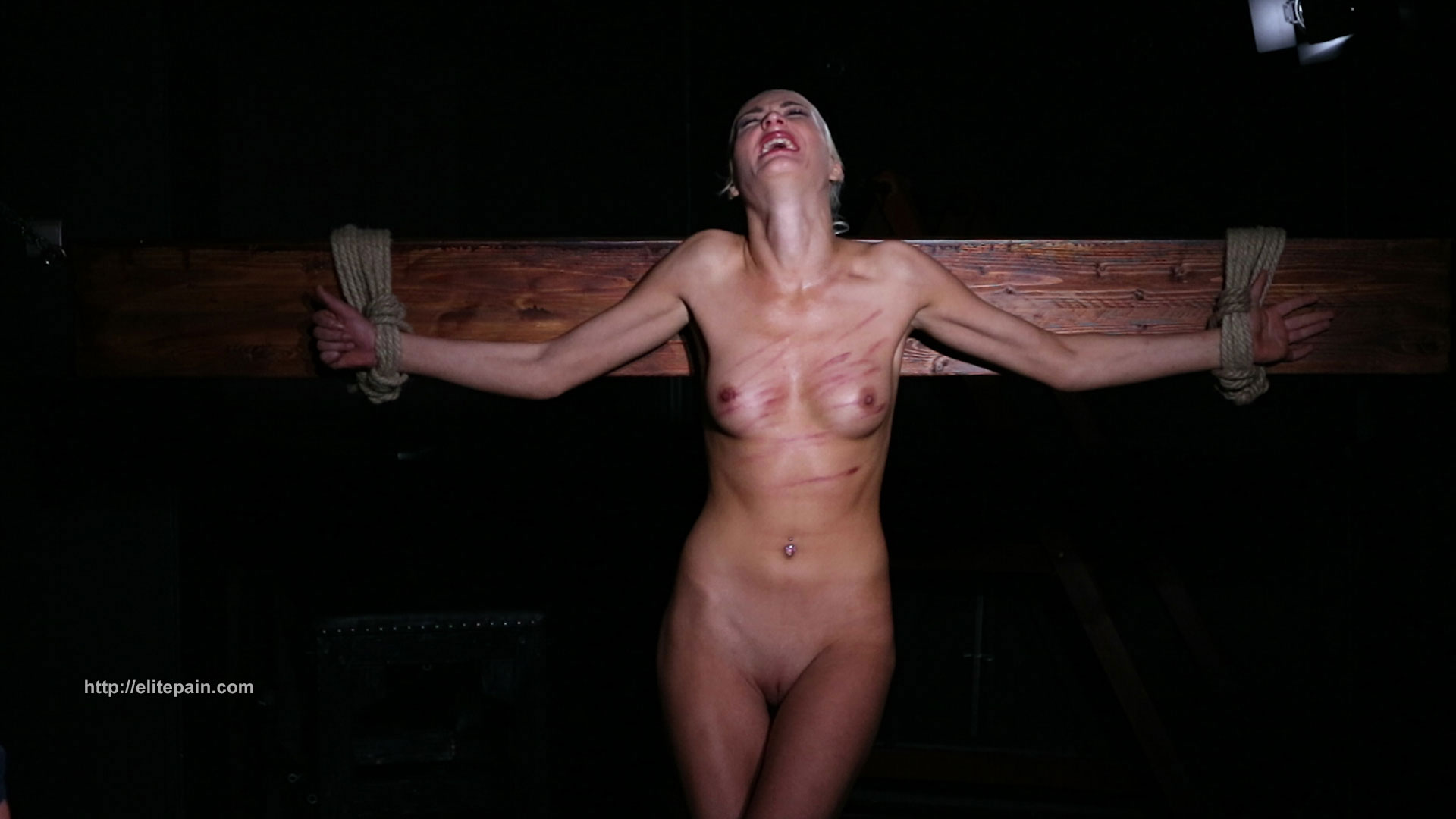 Ariel takes more than 20 lashes on her breasts; she has to count the strokes backwards.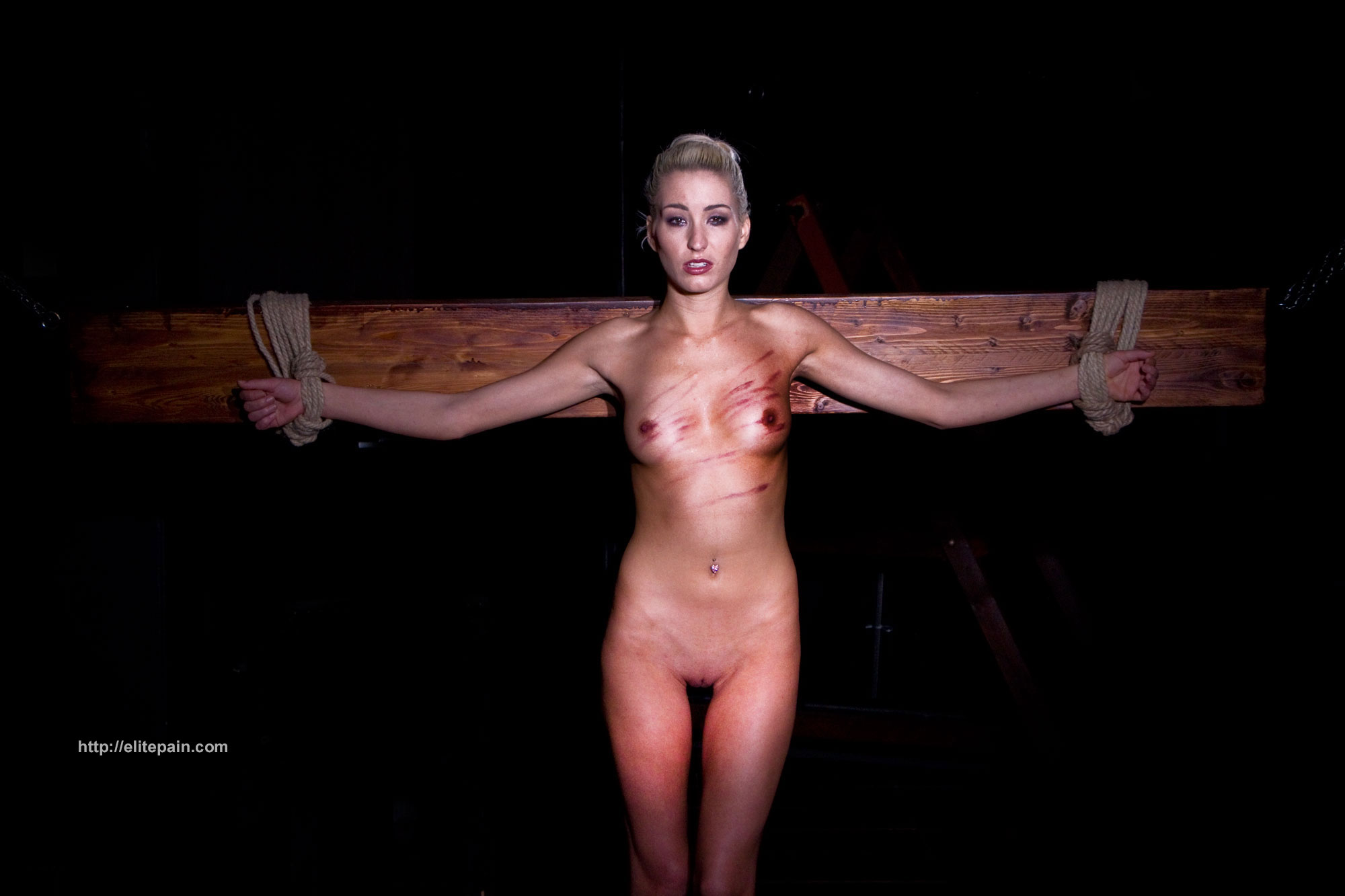 Ariel may talk tough, but her strength fades fast. Amanda noticed that as she mocked her for crying already.
A quarter of the way, Amanda accused her of miscounting and she had start over. Yet before that happens, she protests ferociously.
Round 2
25 lashes, she draws the full body card and has to take them on her back and breasts.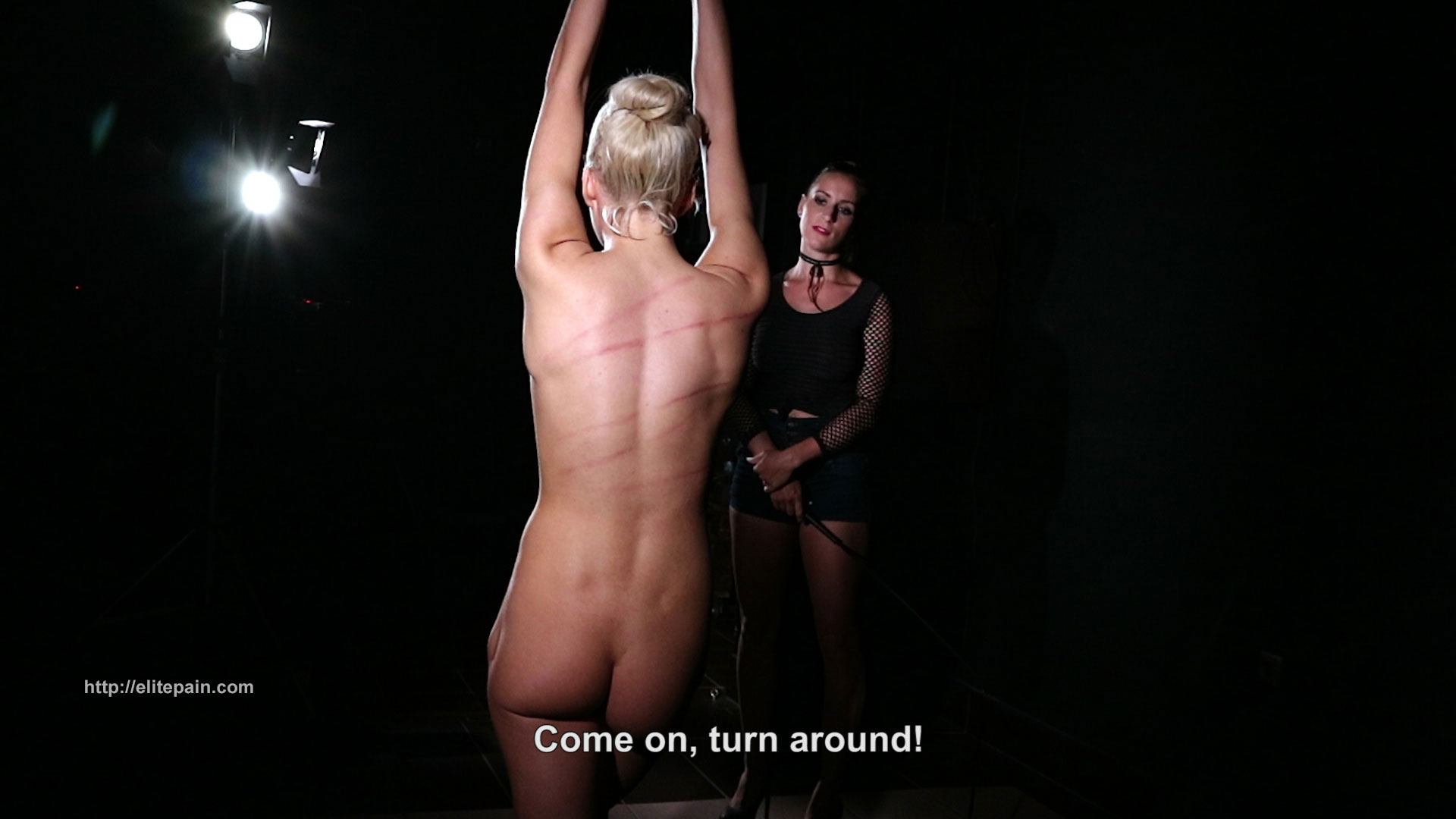 The girl's continue arguing back and forth. Eventually Ariel wizens up and shuts her mouth.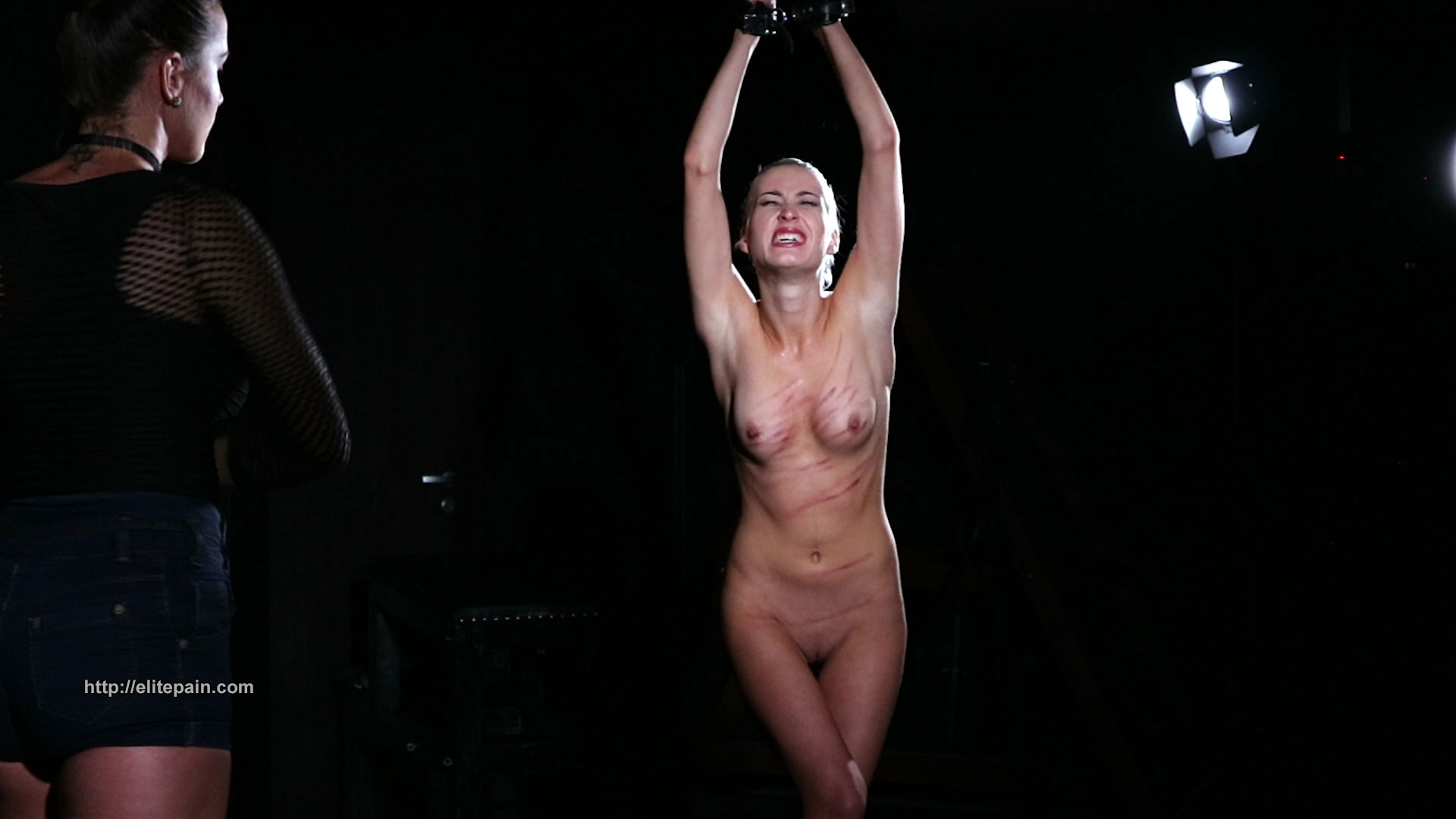 Round 3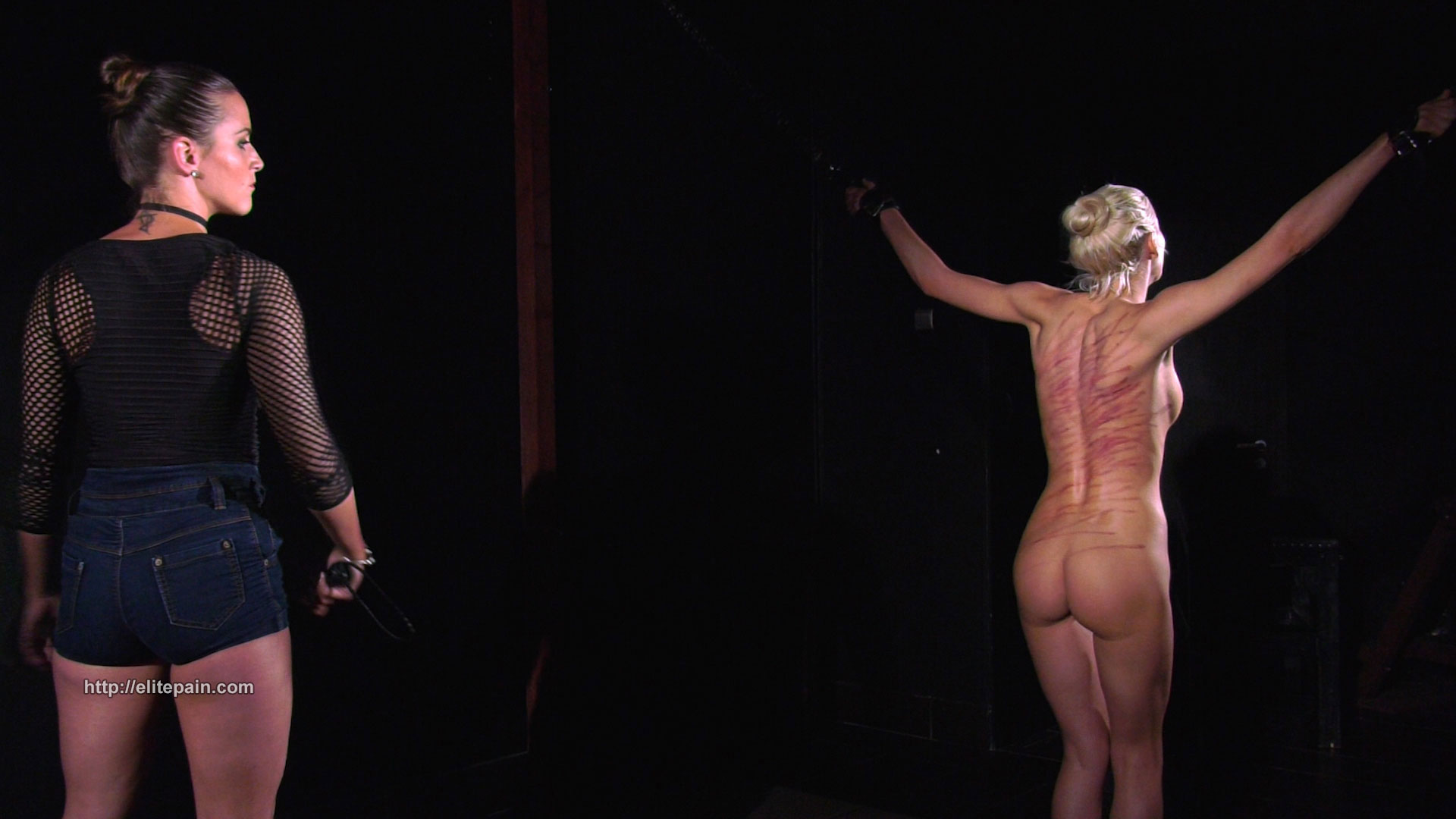 After two good warm-up rounds, the action starts to get more interesting. Ariel's incredible stupidity comes back to majorly bite her in the ass as she draws the "3x all" card. Now every remaining round has the strokes tripled.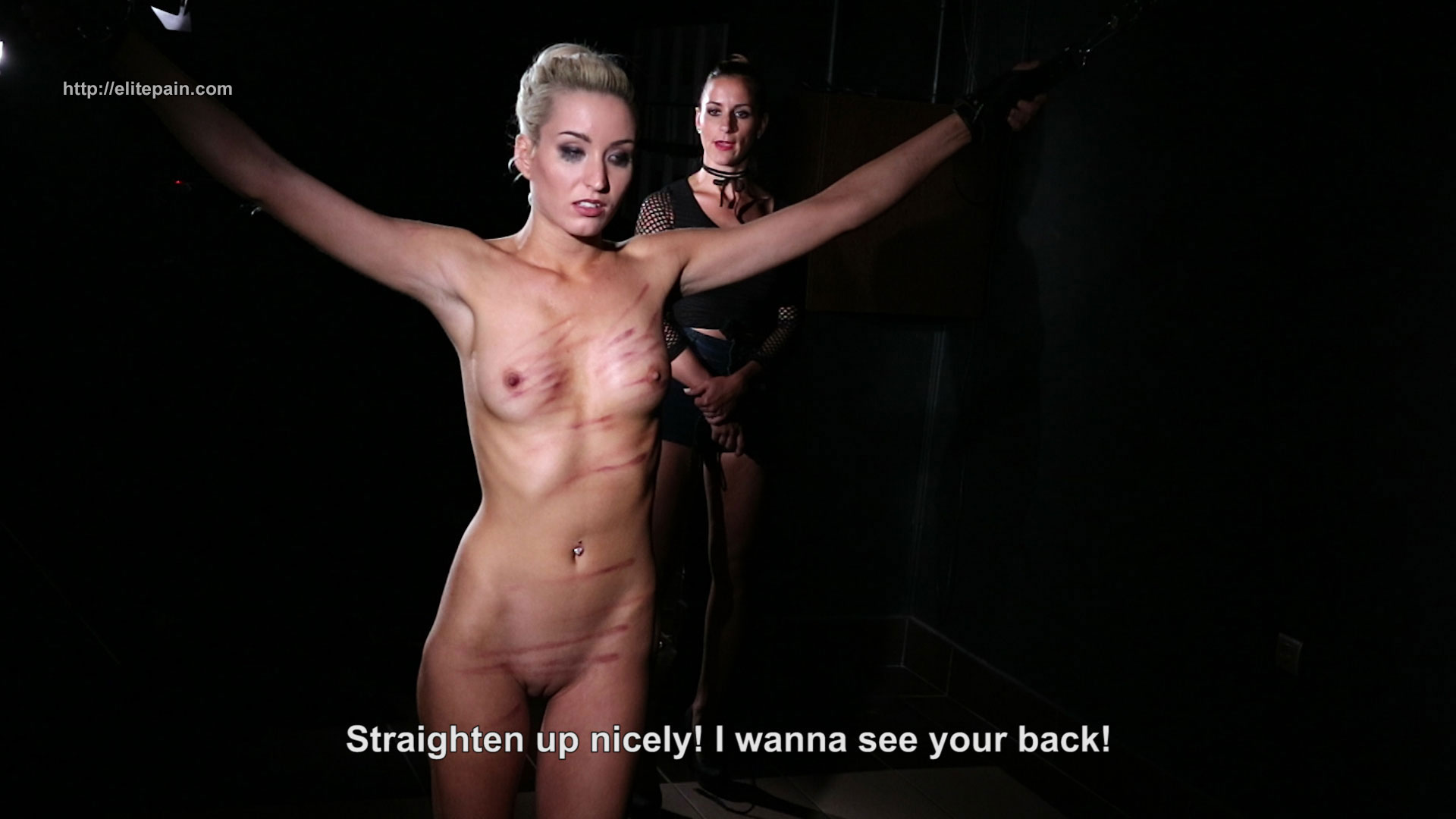 Now she must take 75 lashes on her back.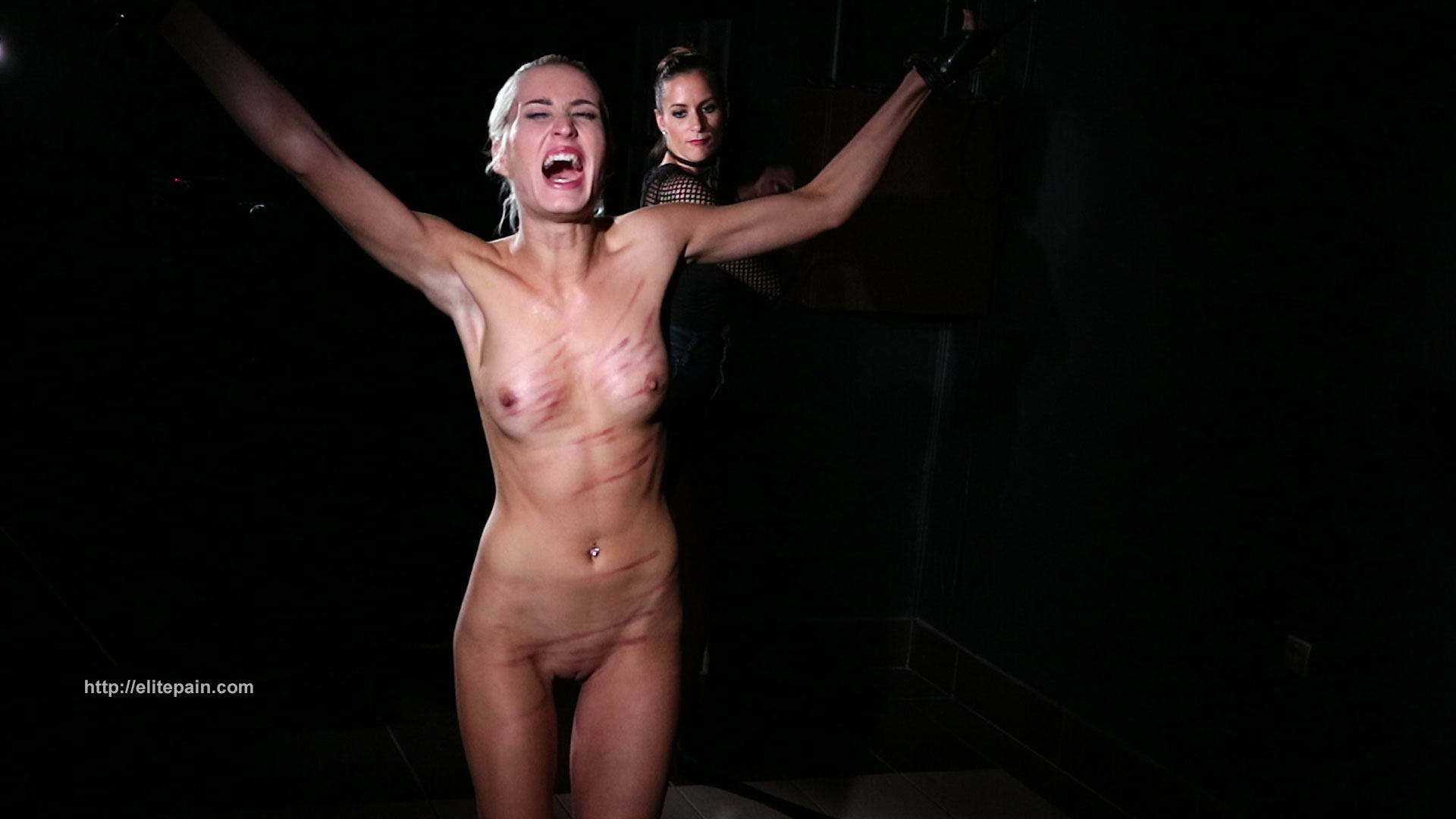 Ariel was weakened both psychically and in spirit by the previous two rounds and here her suffering reached its apex. Eventually she just couldn't take it anymore and fainted only a few strokes from finishing the round. Yet even after she stops counting, Amanda keeps whipping her. She is quite angry that Ariel is "faking it" Such is the self-righteous fury of the coward who runs away at the mere though of being submissive.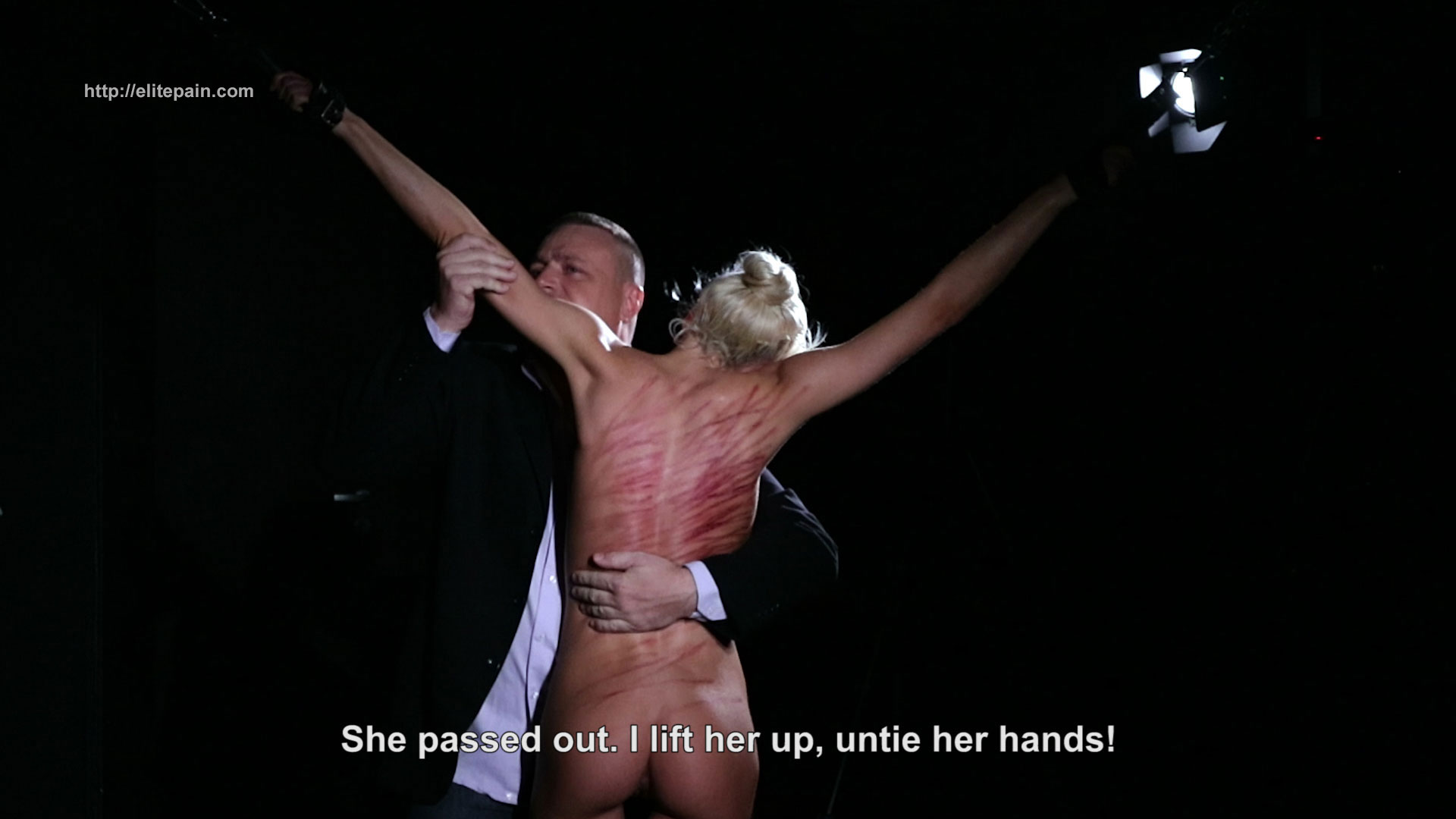 Round 4
Although she fainted before she could make it to 75 strokes, she is given the option of entering the next round. She should have taken the host's advice and quit.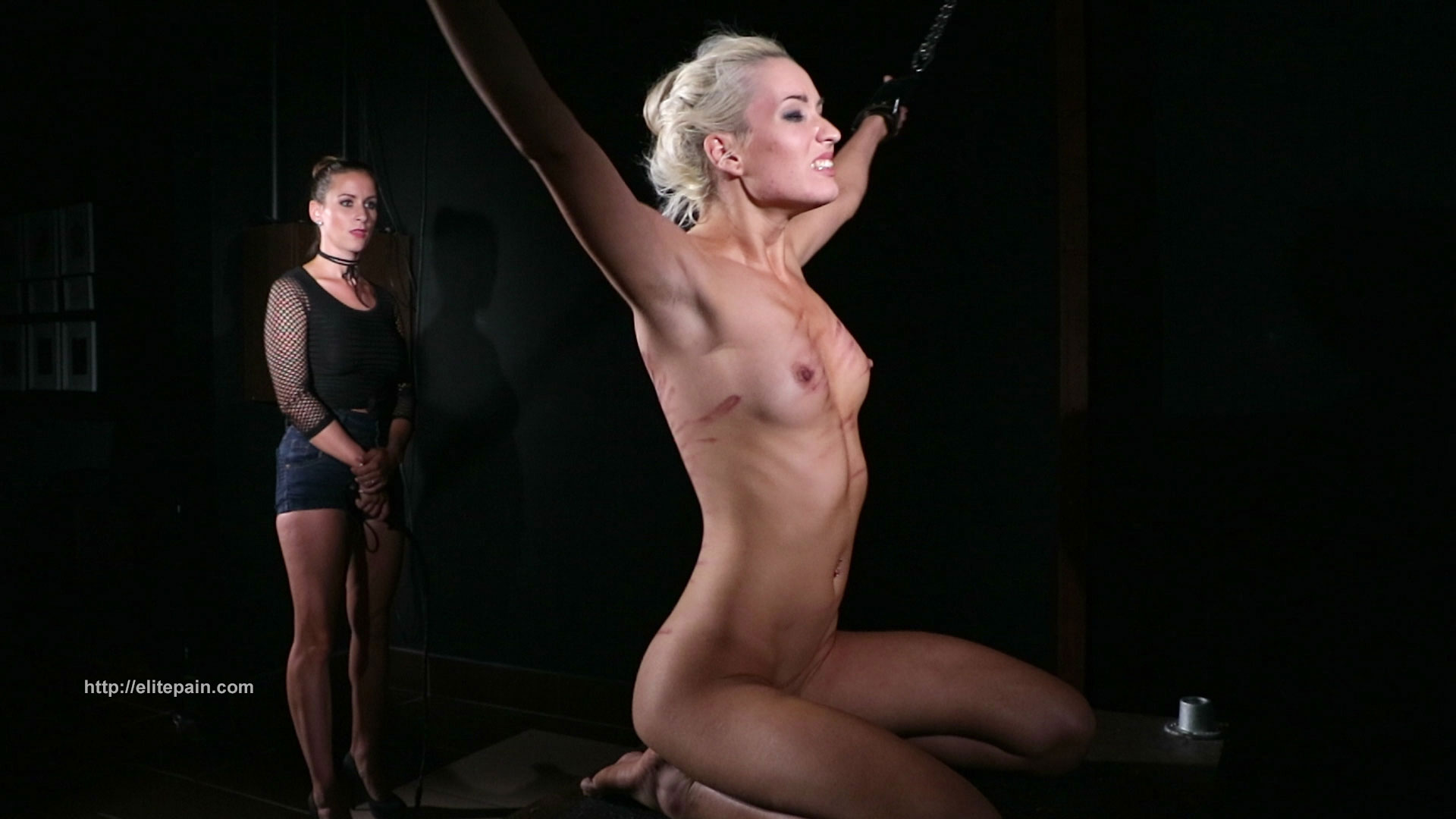 Domina's Choice, Amanda shows no mercy and decides that Ariel will take the 60 strokes on her back.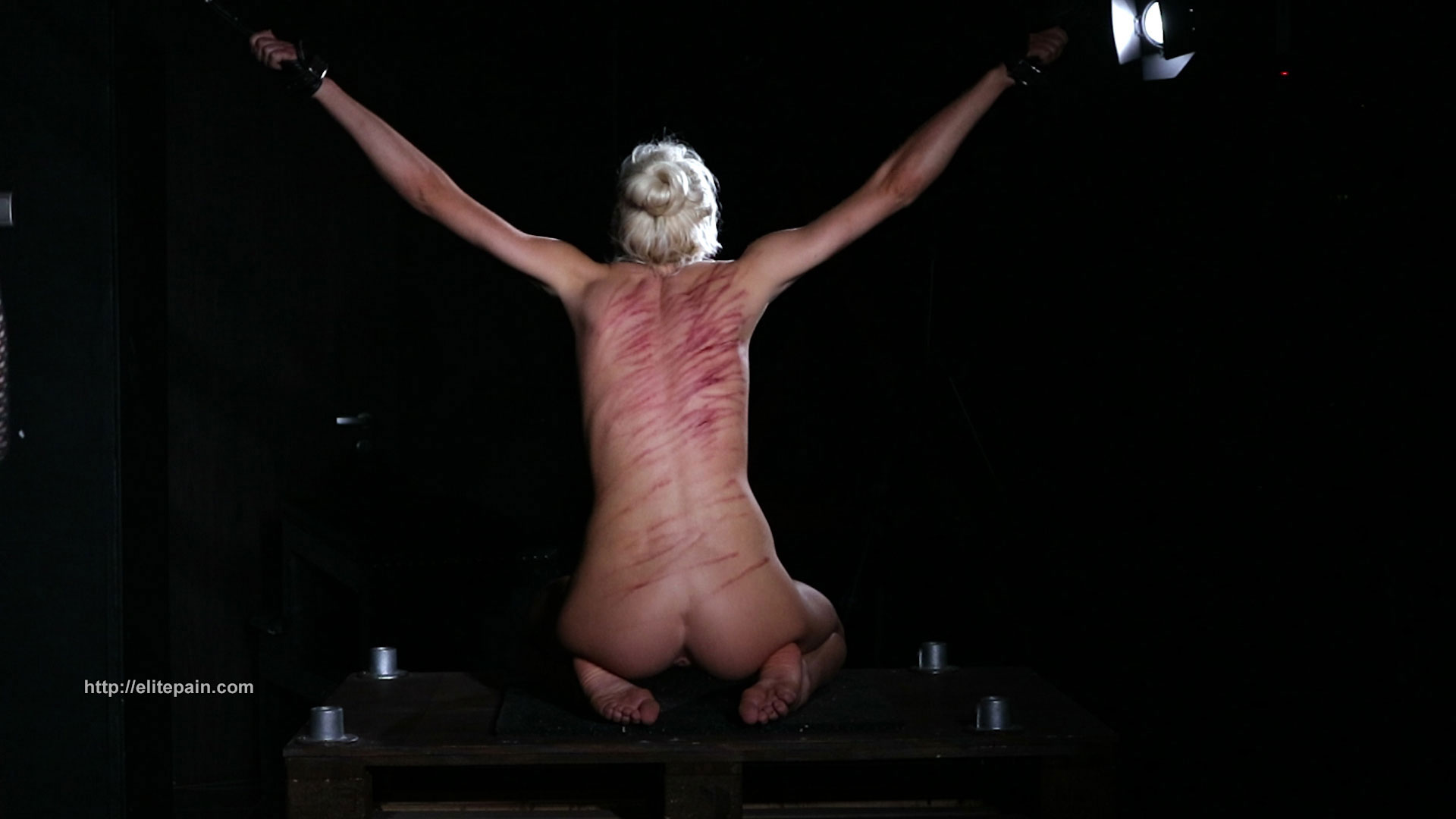 Ariel's arrogance and overconfidence truly backfire again as has she doesn't even last for a quarter of the round before fainting again.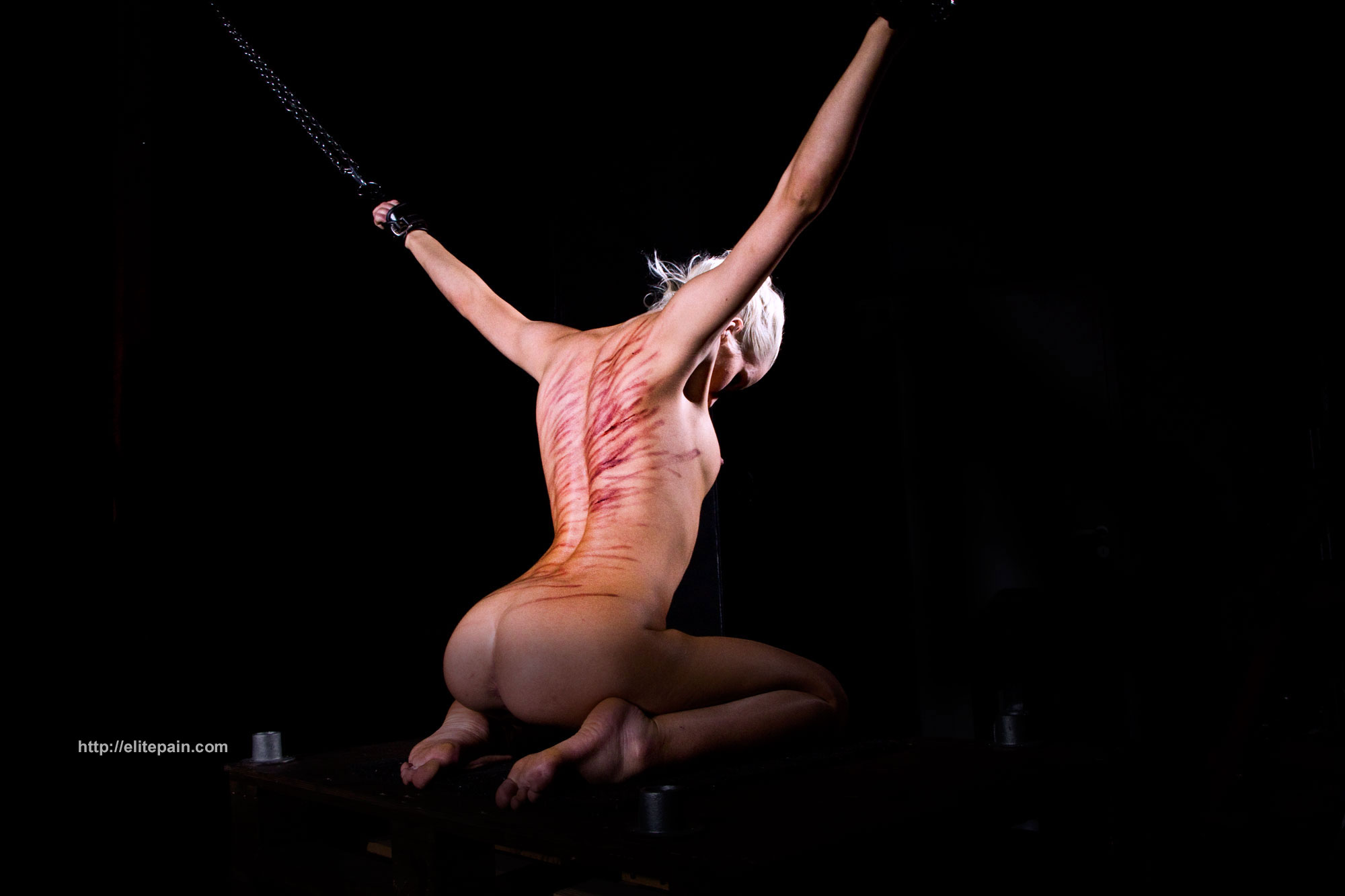 This time she is done.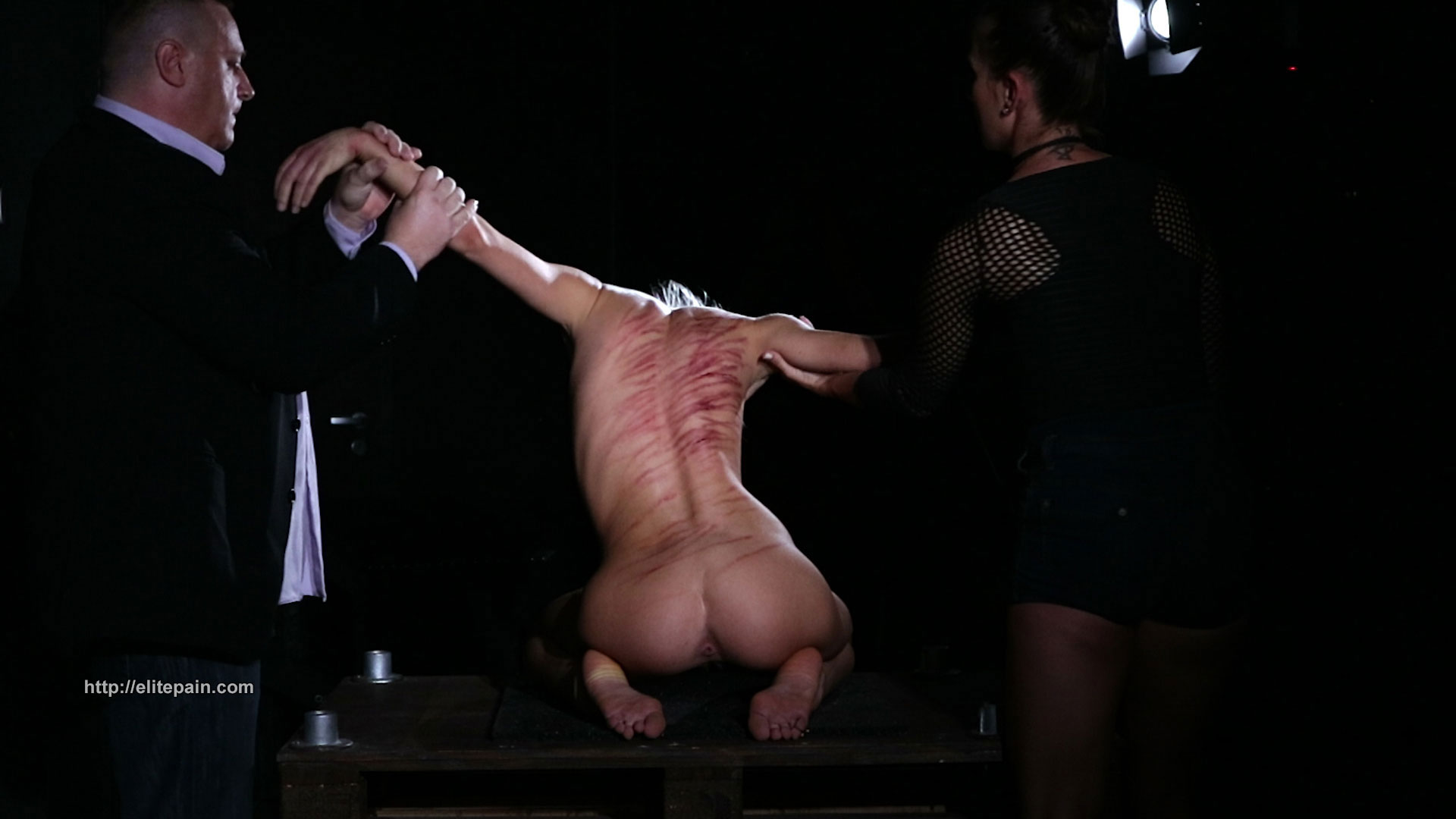 There isn't a whole lot to say here that hasn't been already said. Amanda and Ariel hate each other; their rivalry goes back for years now. Amanda utterly decimated Ariel; she couldn't even stand up towards the end. Even Lyen's sister didn't reduce her to that.
Fuck Ariel, but I say we viewers absolutely deserve the chance to see a whole film of Amanda submissive again. She deserves to punished just for half-spoiling this film. A duel between these two ladies would have been epic!
Be sure to check the last few minutes of the video.
Final Grade:
A
Buy it here:
http://elitepain.com/movie.php?id=1199&hd=on