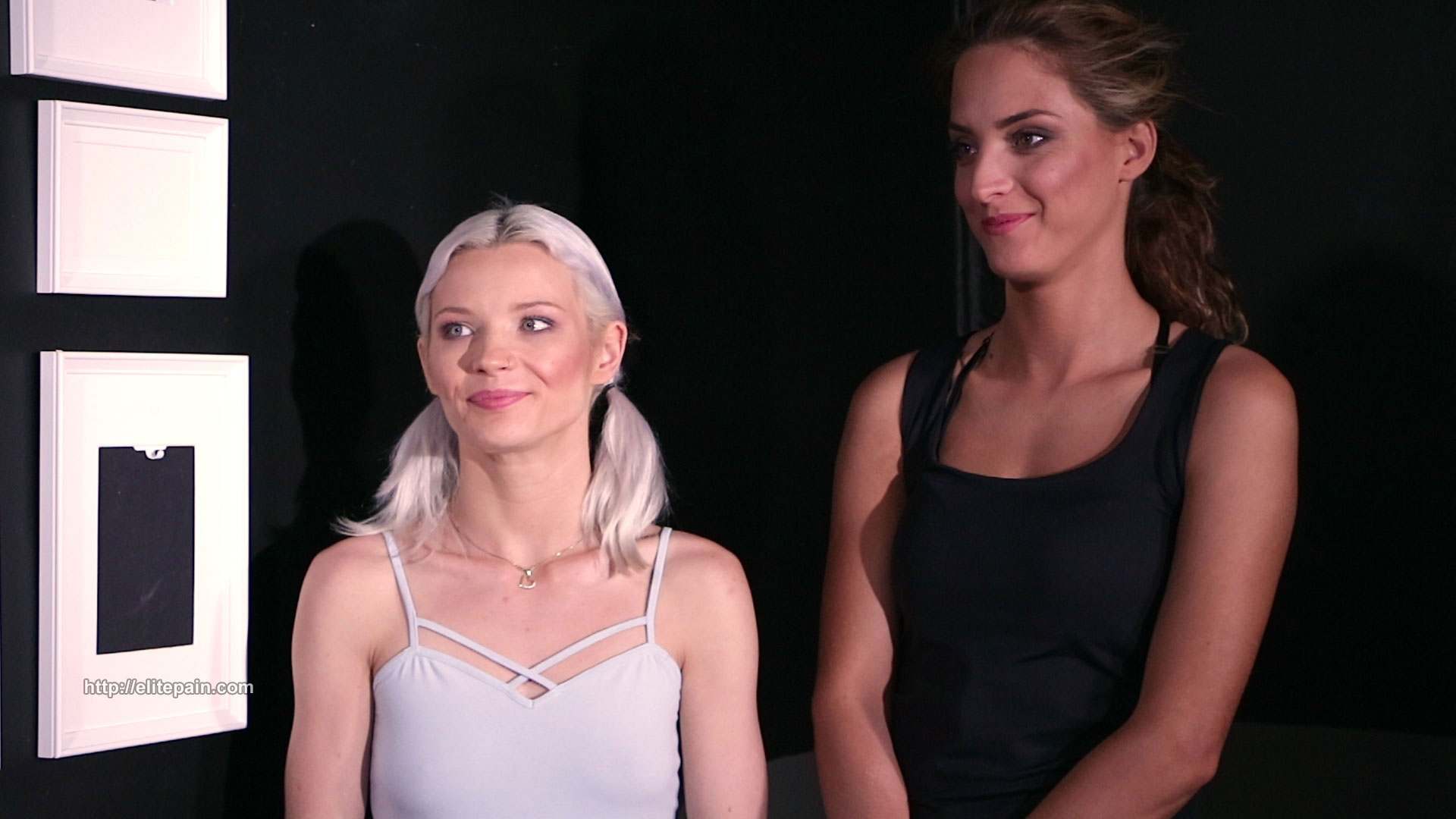 Cards of Pain Duo
Review.
By Troicha, 6/29/20
Zazie Skymm and Lyen Parker return for a (hopefully not) unique version of the popular Cards of Pain game series.
The rules are as follows: If one quits, the other has the option to take on the remaining strokes, but they will be doubled. But if one does indeed quit and the other refuses, then they both fail. As there are two of them, they must distribute 200 strokes across the five body parts. In one of the five rounds, they must suffer the punishment together. For the other four, one suffers while the other holds her hand and watches.
Round one: 15 strokes on pussy, for Lyen. Lucky card: +5. Five strokes were added to the 10 she already chose.
Tatjana immediately began to reignite their feud, frequently taunting Lyen and rubbing in her previous loss two weeks ago right in her face. There was certainly no love lost between the two of these ladies.
She even taunted Zazie at one point, mocking her for crying and proclaiming that she would soon be next.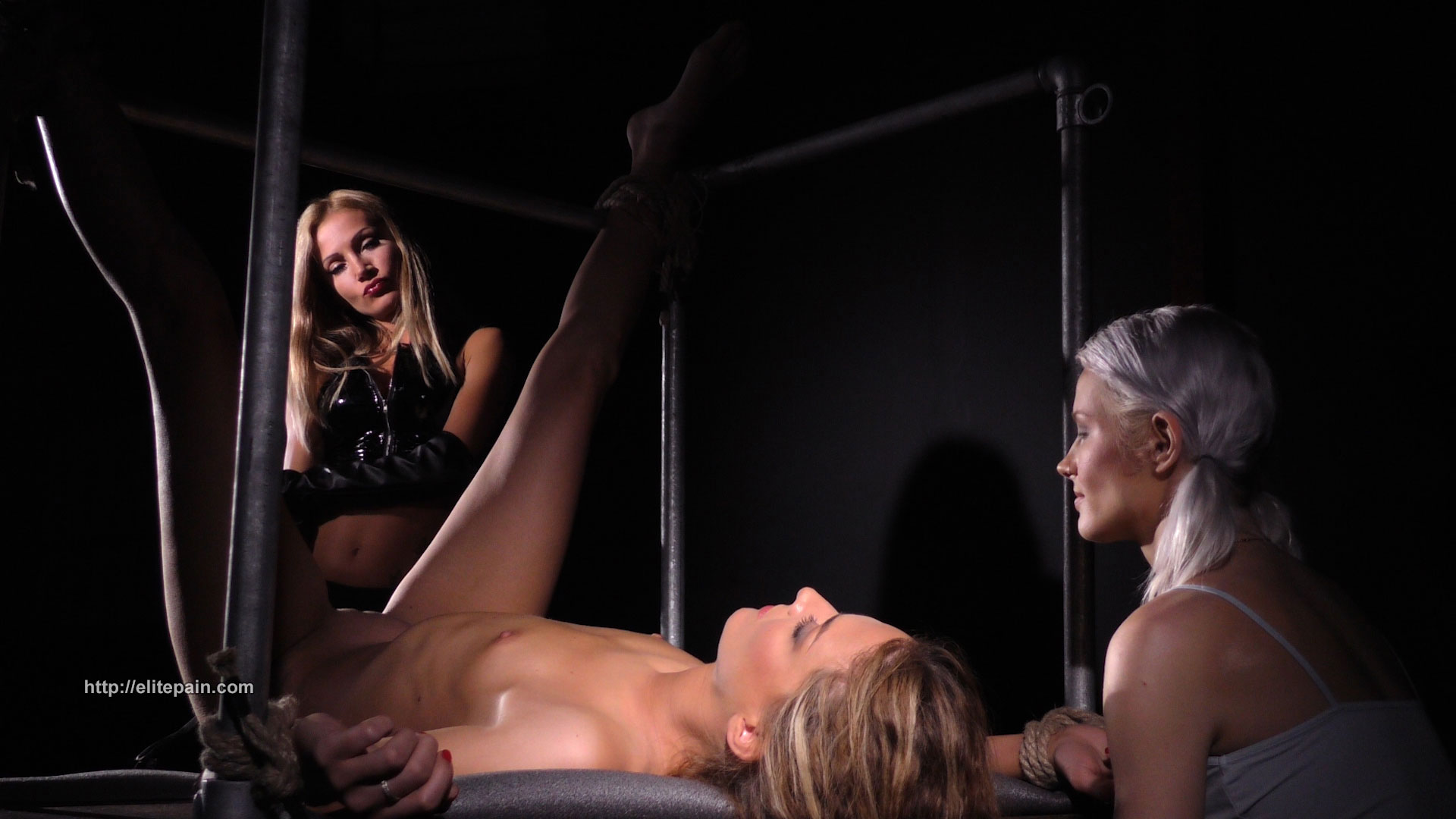 Lyen absolutely hates her pussy being whipped! She seems to fear this punishment more than any other.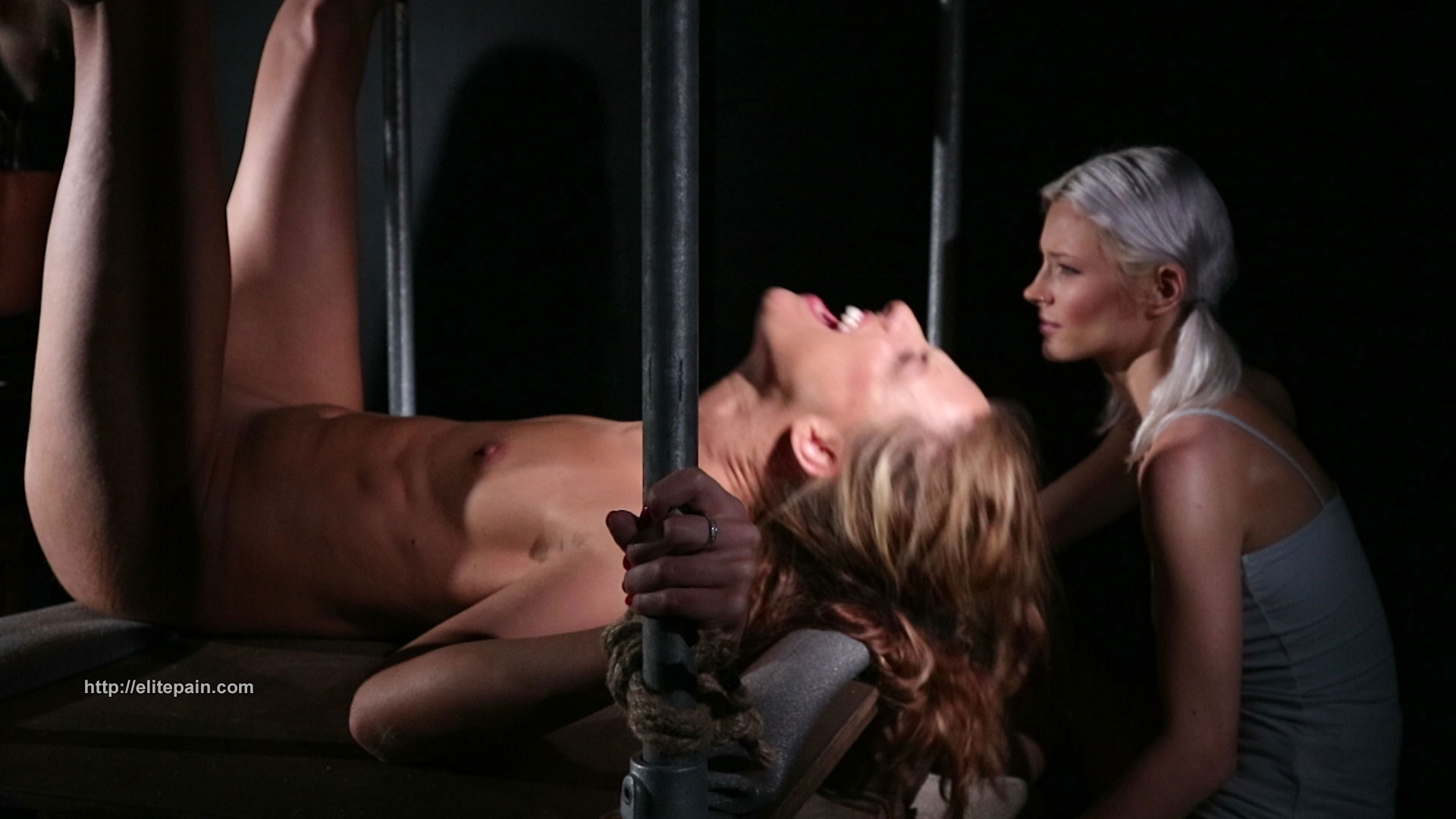 The most exciting part about this round was that Zazie was crying heavily as well. Her empathy was on full display here, it was almost as if she was being whipped too.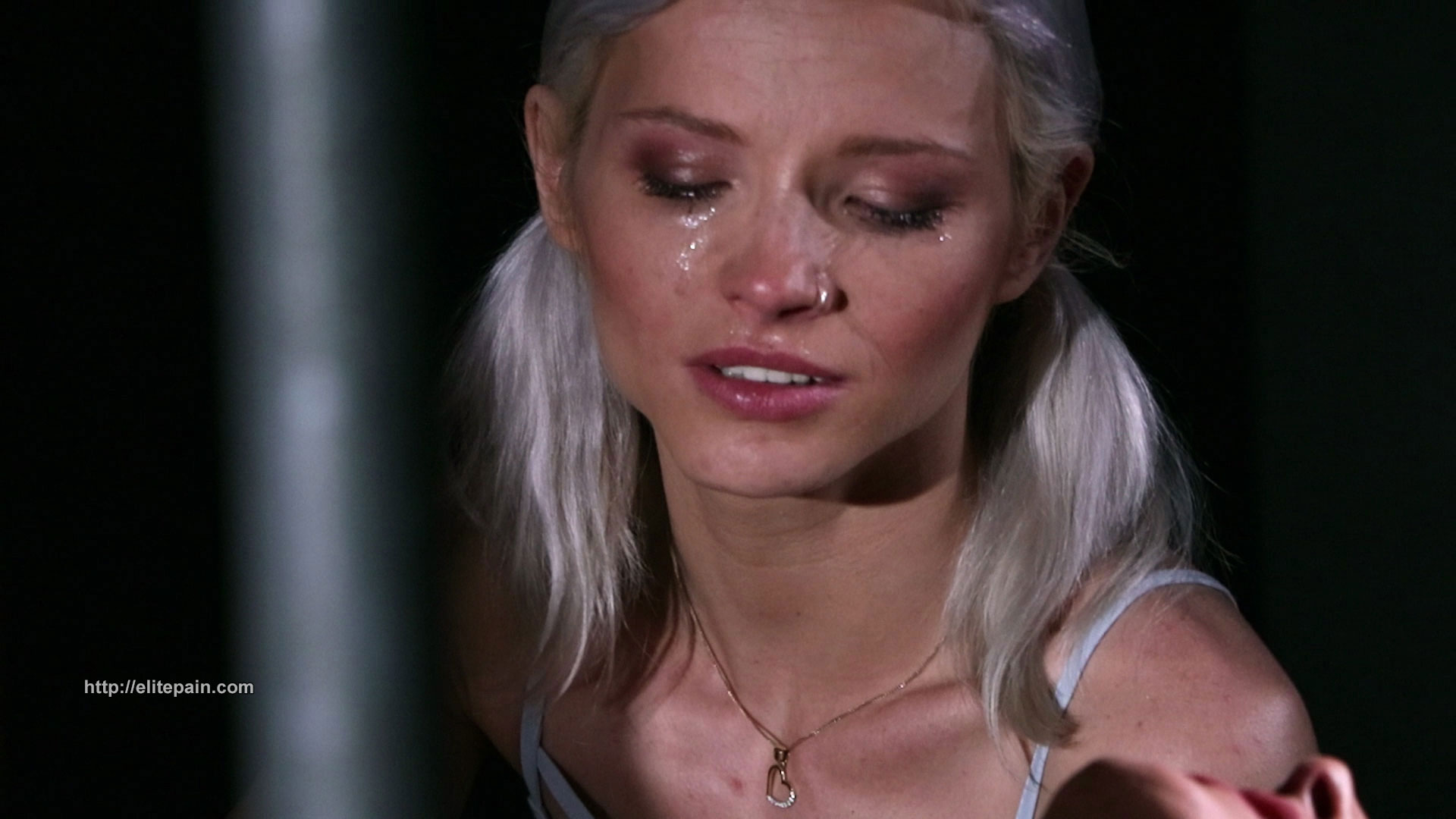 Round two: 15 strokes, breasts, for Zazie. Lucky card: Keep position. Zazie must keep the position she is in, if she moves the round is restarted.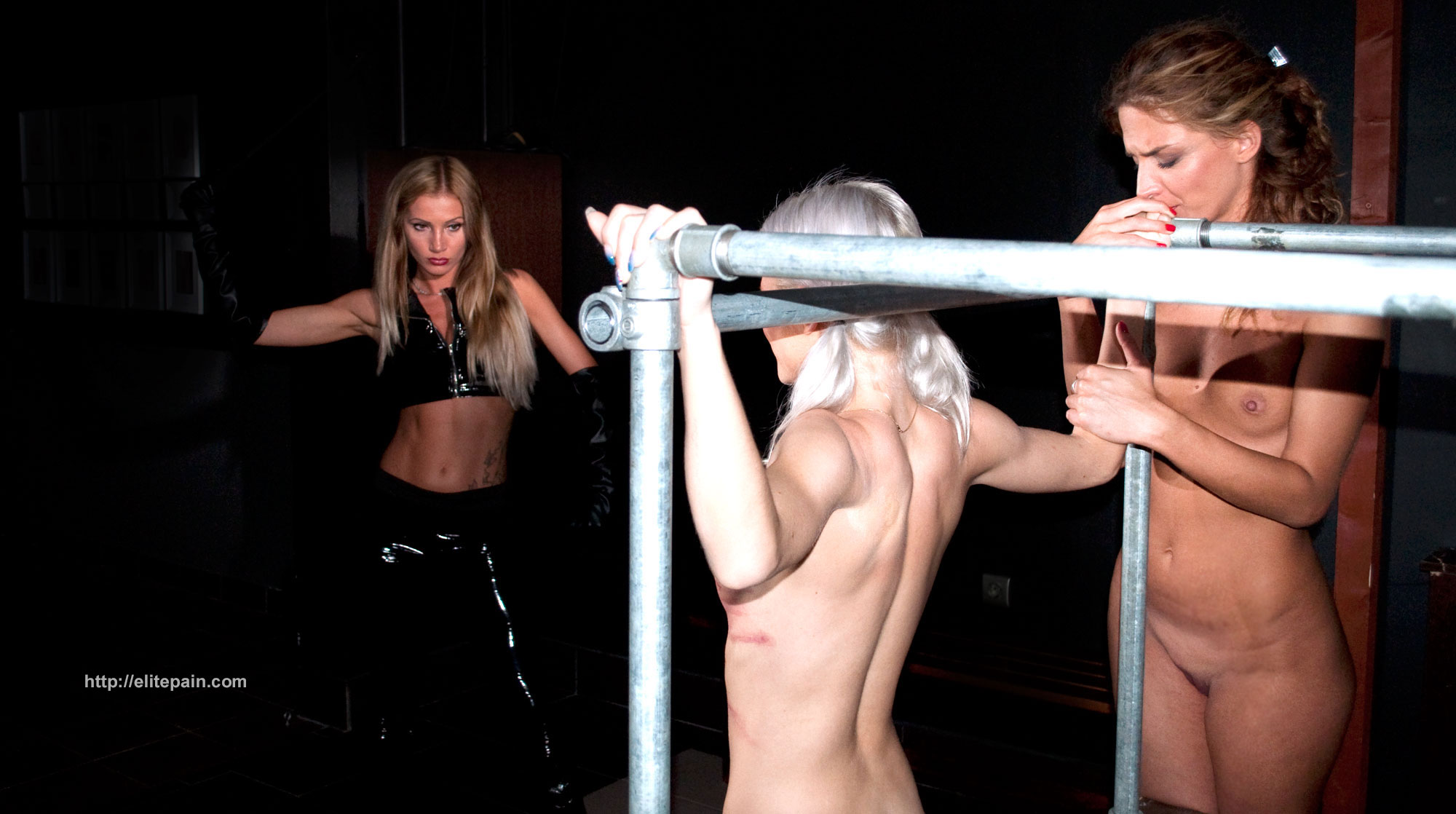 Now it was Zazie's turn to be frightened. as the round began, she swallowed nervously and her little body shook with fear as Tatjana brandished the whip. Tatjana struck her with such force that even after just a few strokes our little pigtailed-princess was having great difficulty staying in place.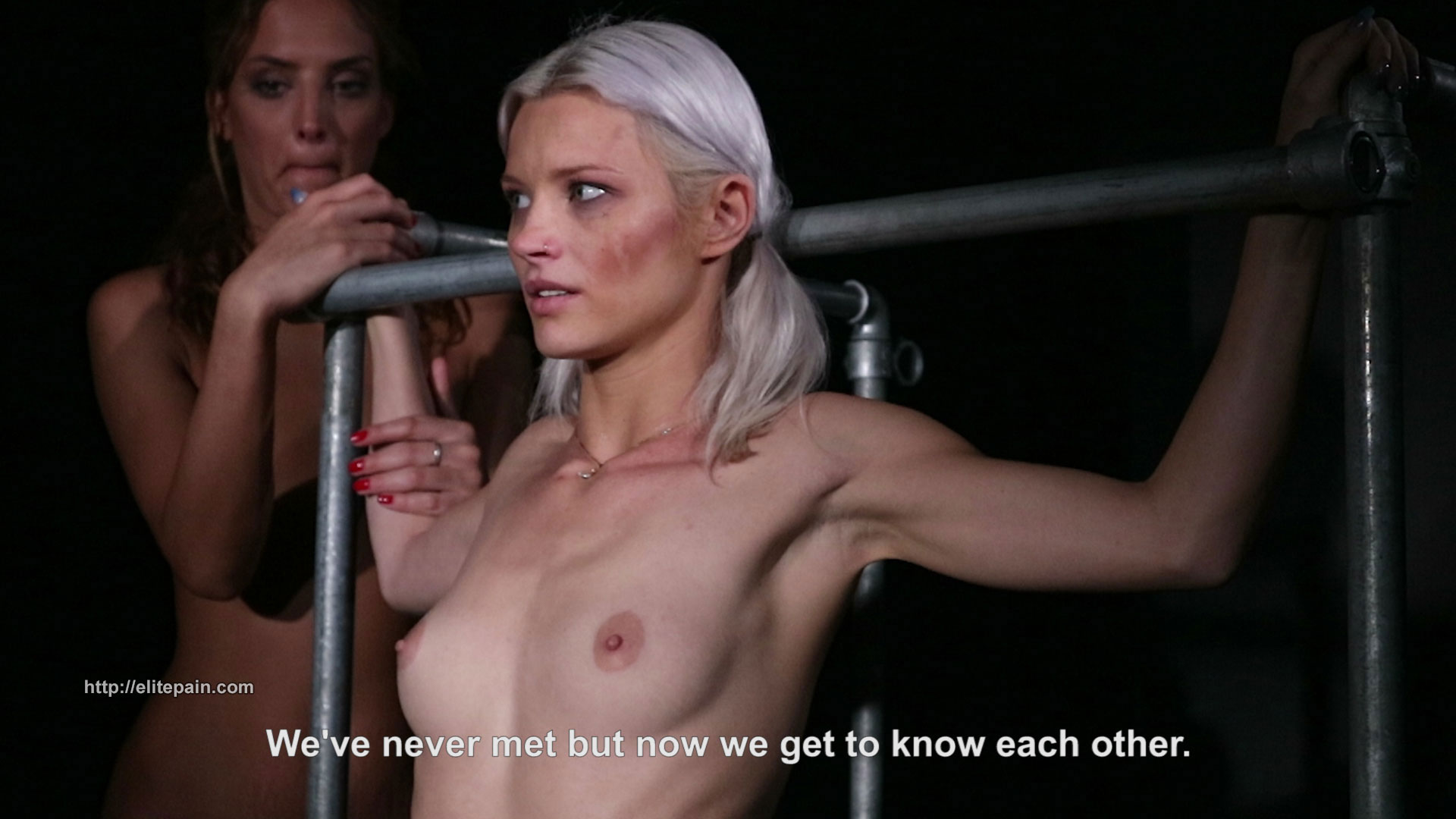 Tatjana willed Zazie to move just so she could restart the rounds; the little blonde forcefully corrected her.
Round three: 15 strokes on pussy, for Lyen. Lucky card: Dom's Choice. Tatjana chose to whip Lyen on her pussy again instead of her soles.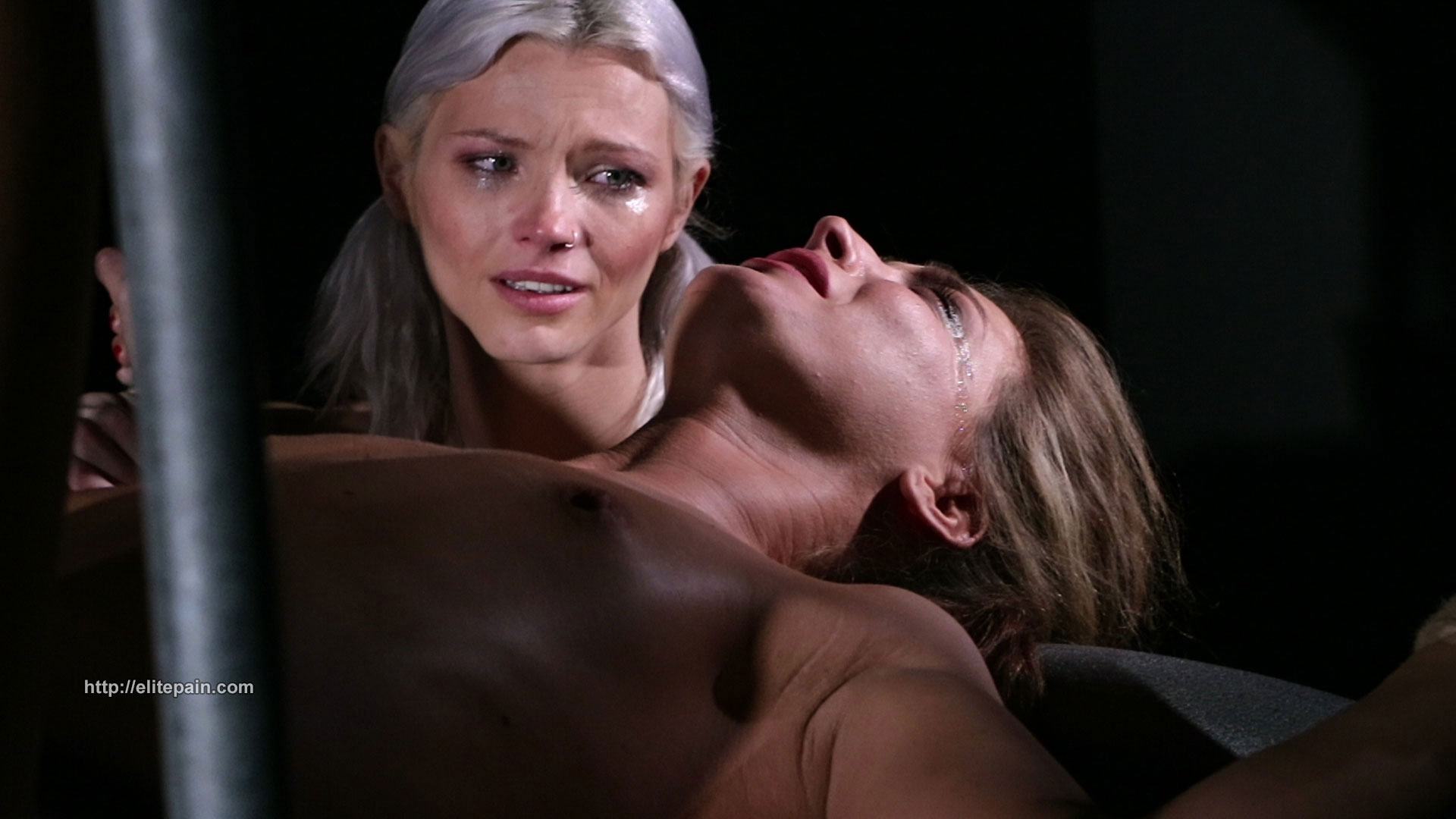 Lyen ended this round in absolutely awful shape. Frankly she was in worse shape here than the end of the 5th round.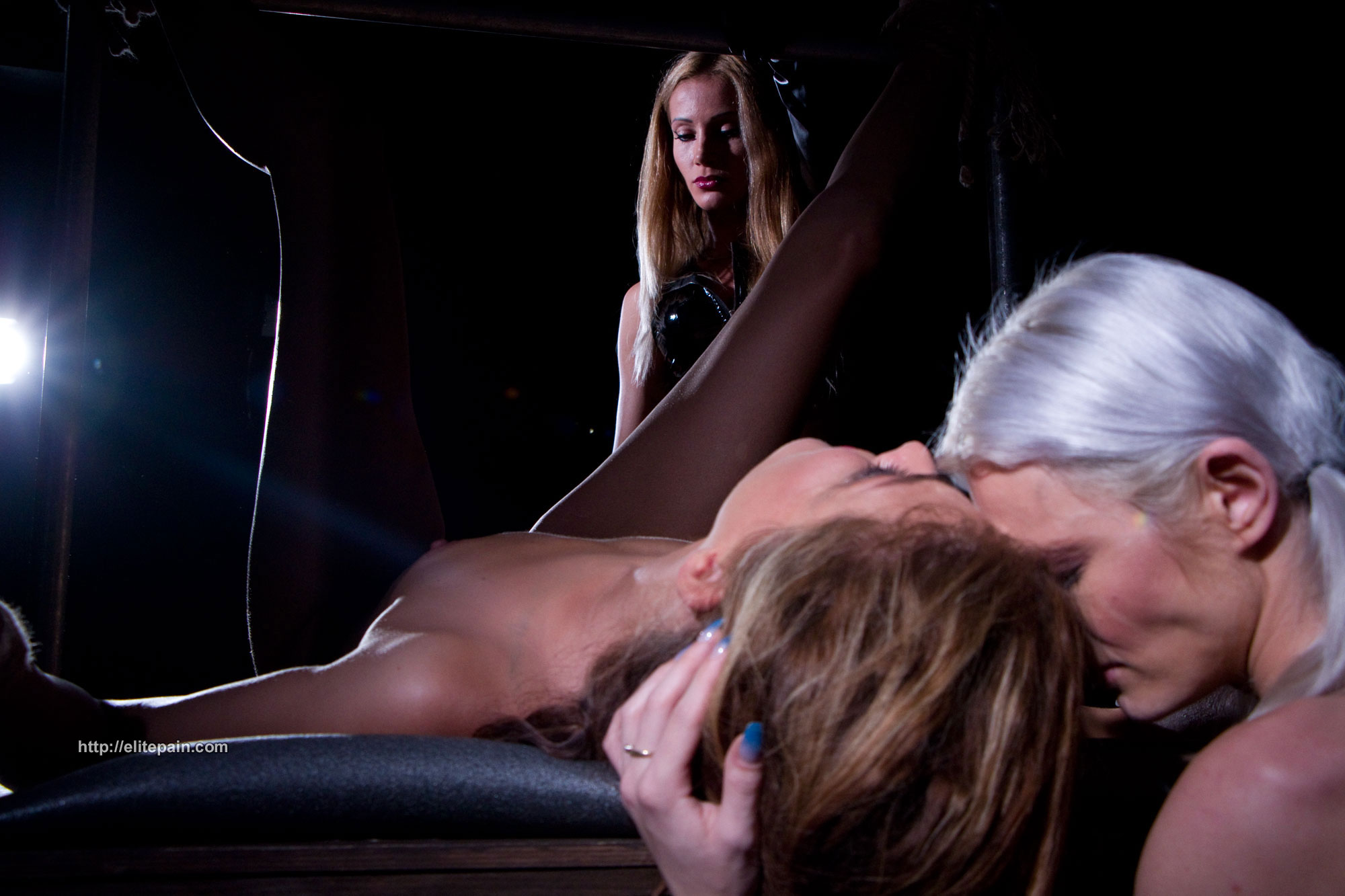 Round four: 20 strokes on ass, for Zazie. Lucky card: 1/2. 20 strokes instead of 40.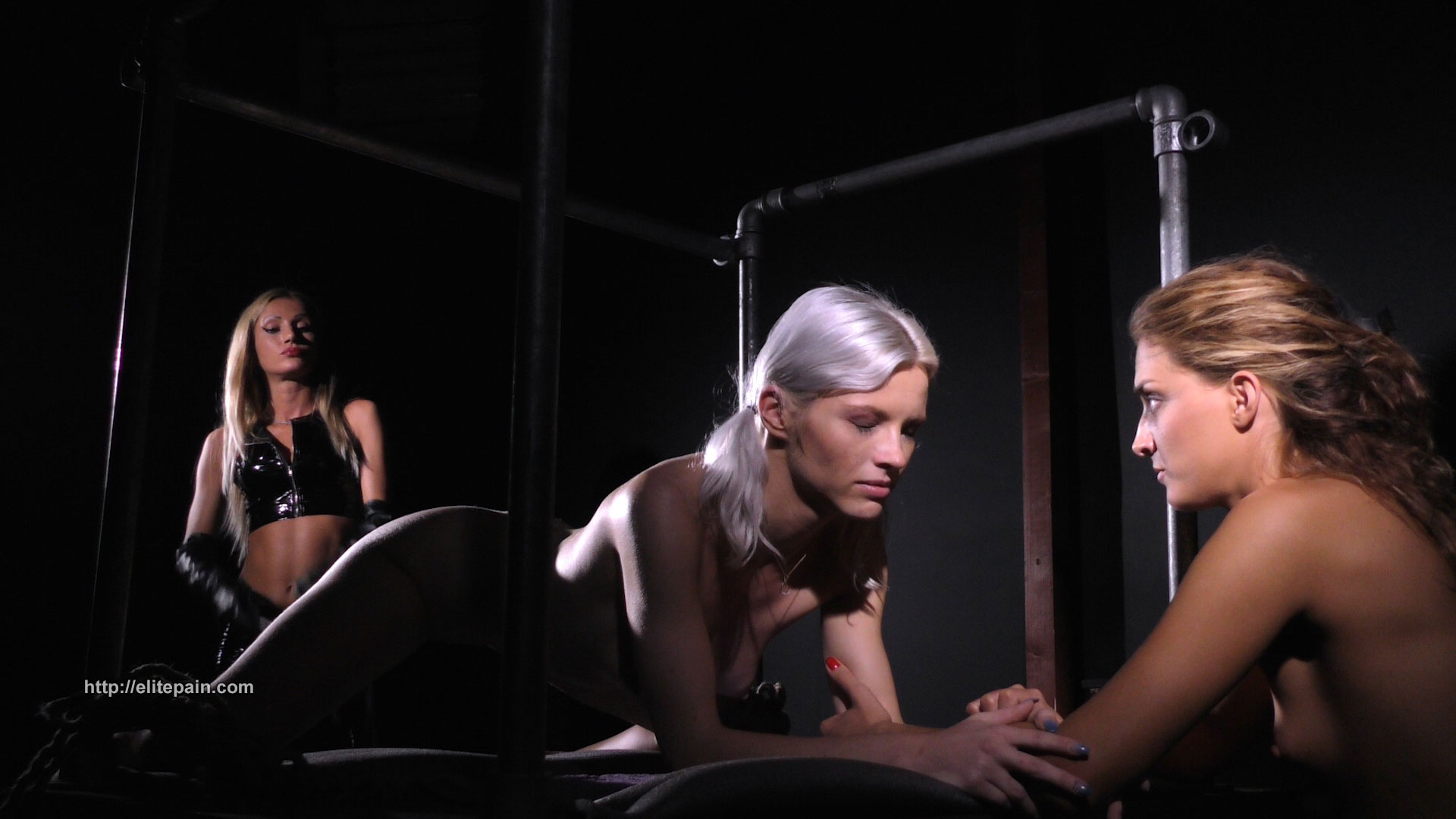 Due to Zazie's luck with the 1/2 card, Tatjana vowed to make the 20 feel like 40 for her.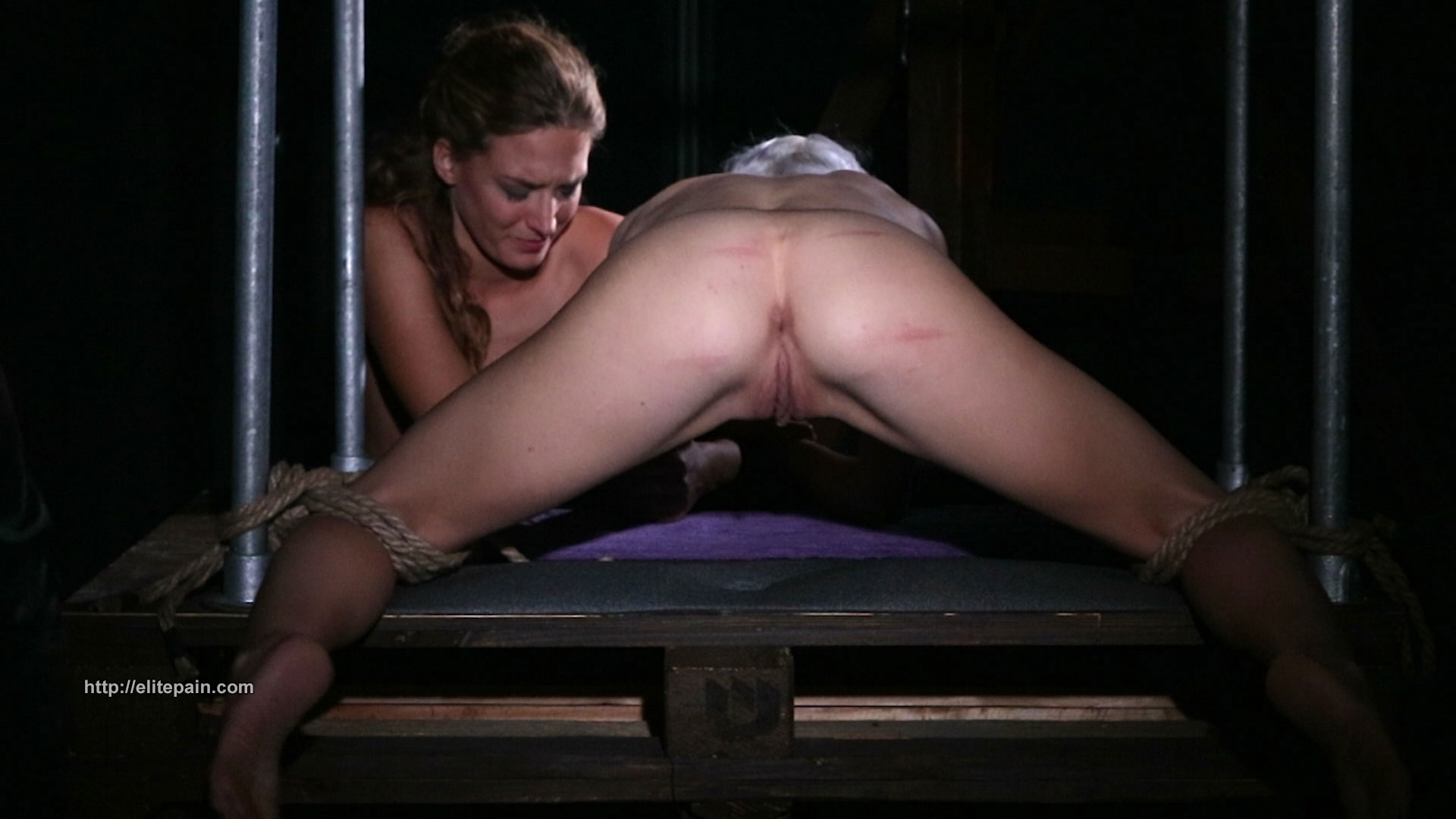 Tatjana absolutely took advantage of the position and deliberately struck Zazie's pussy.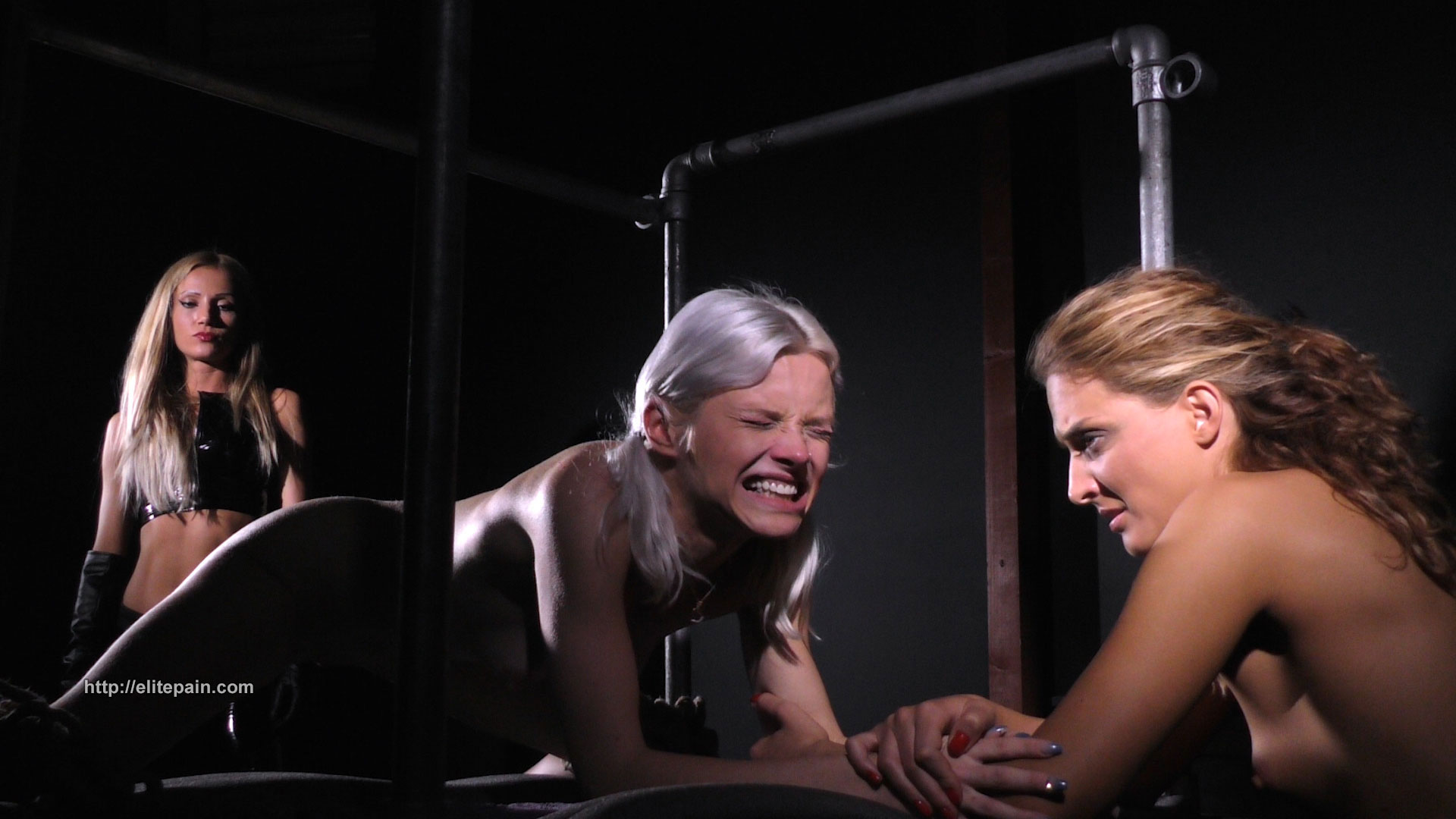 Yet, sweet little Zazie persevered.
Round five. 110 lashes on back. Luck card: -10. Both Zazie and Lyen are whipped here. With this studio, the last round is often the most exciting one and this film was no exception. Lasting a more than third of the film, this round was not also intense, but also heart-warningly special. The girls are tied close together and can turn around at will. Whenever the pain becomes too much for one girl, the other can take her place.
This acted as a total safety mechanism for the girls, as it is doubtful that either one of them could have withstood 110 lashes on their back all at once.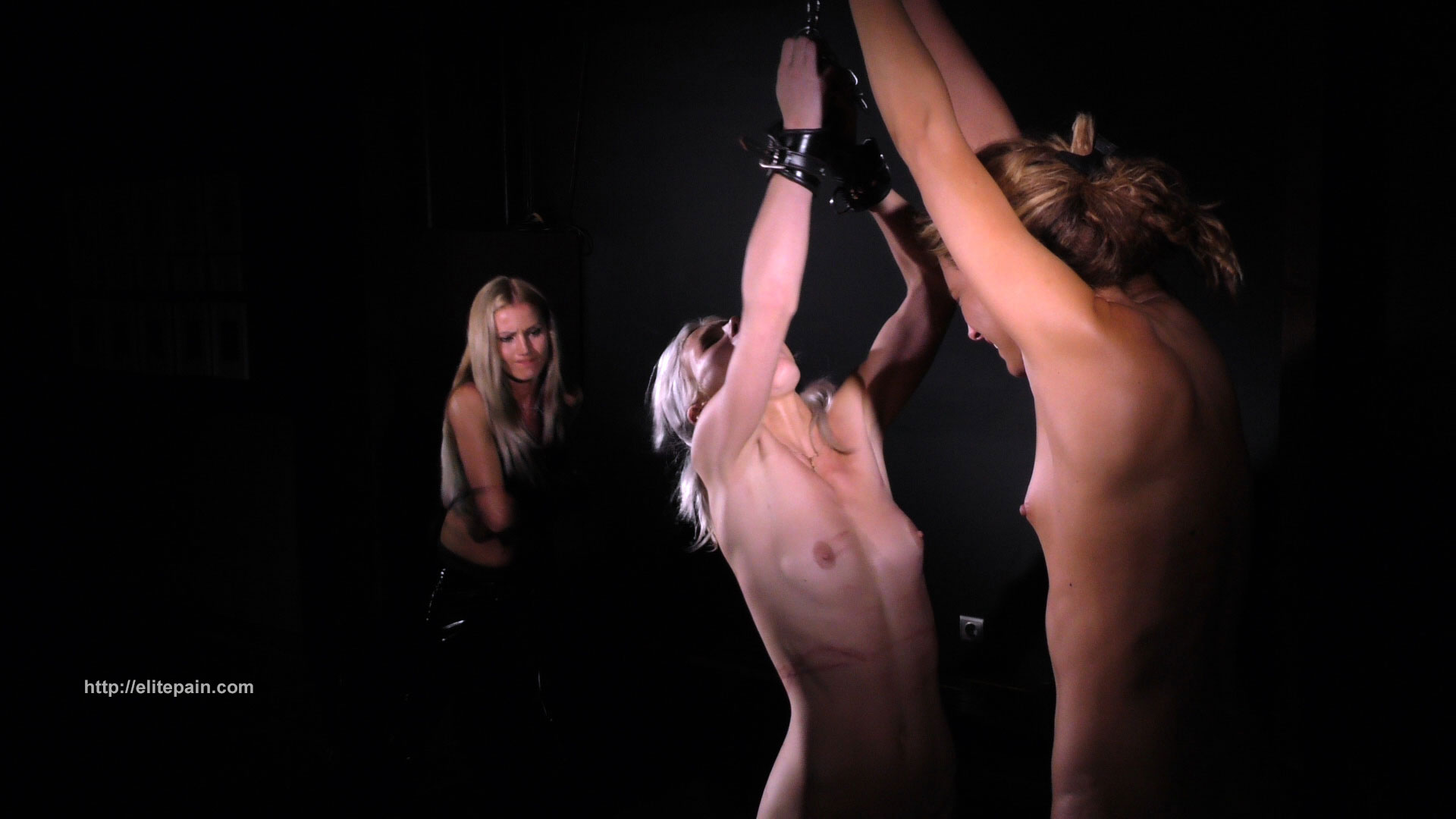 At stroke 70, Zazie even volunteers to turn around, she sensed Lyen was at the end of her rope.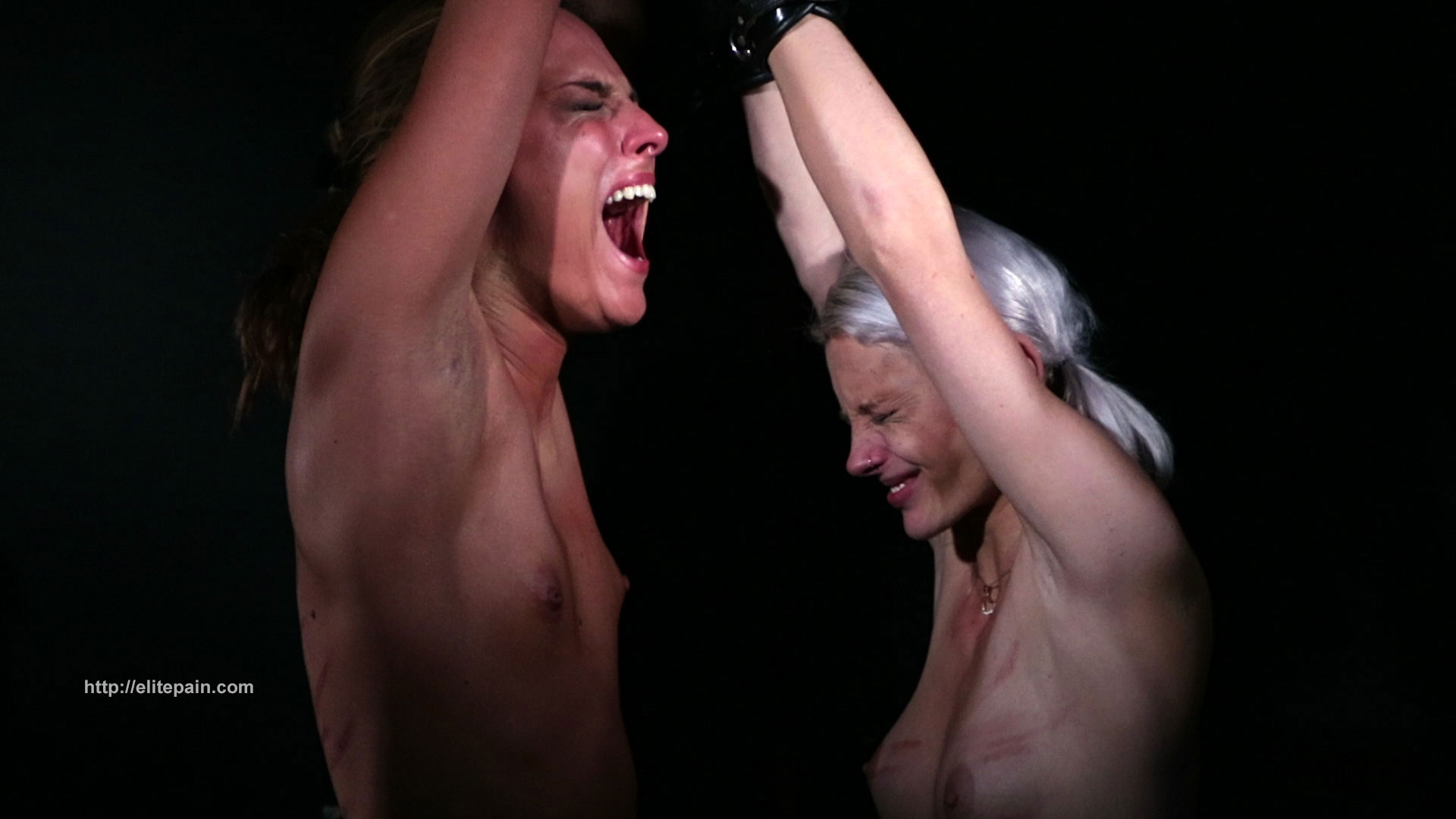 Tatjana's mutual disdain of Lyen was even more apparent as she reserved almost all of her insults for her in this round and not Zazie.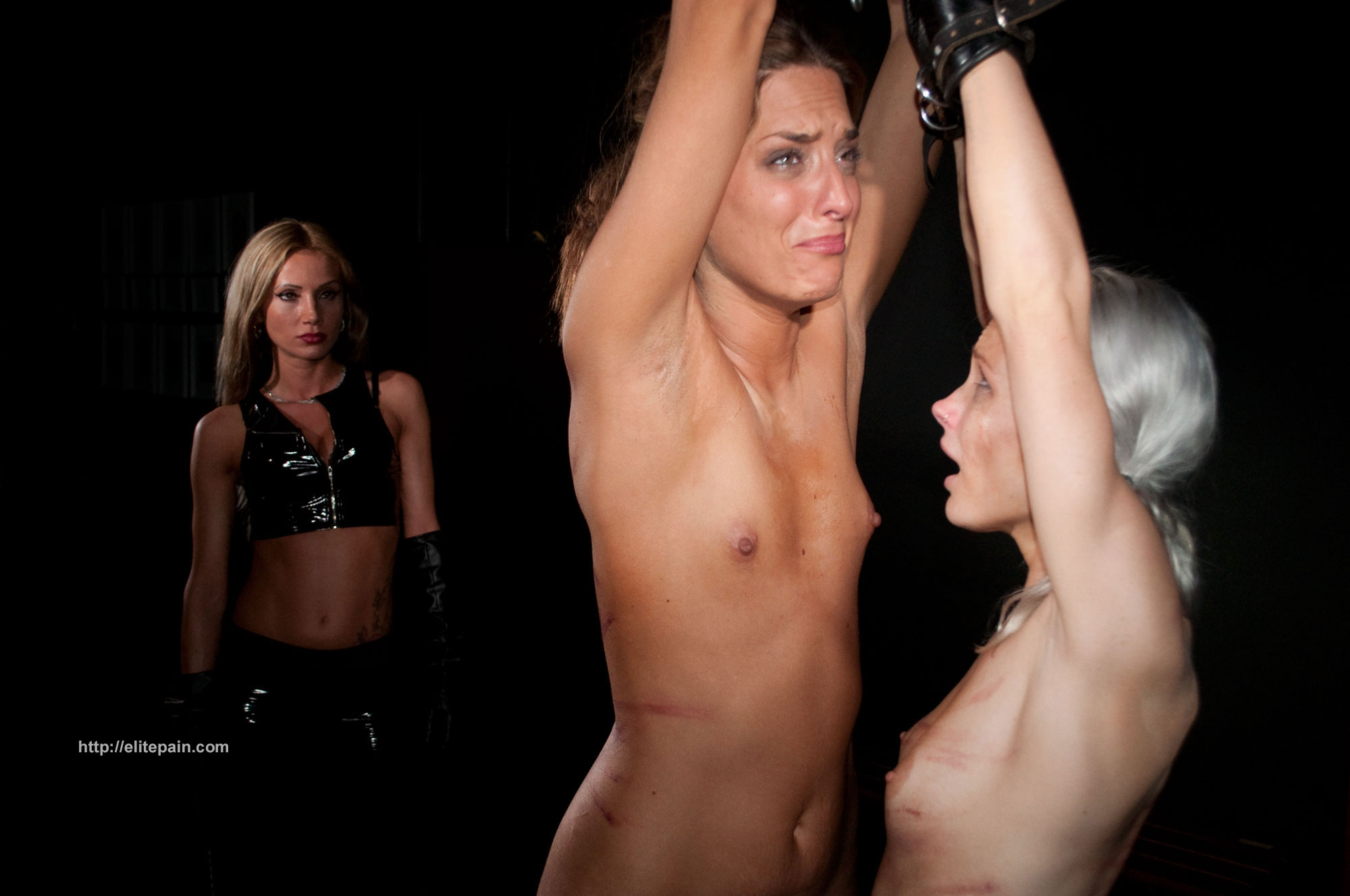 Throughout this film, the shared empathy and team work of Zazie & Lyen was on full display, in each and every round. Especially in the fifth, where they whispered encouragement to each other and gave their consent when the other wanted to switch. Even though they had never met before, they worked as a team to survive the bitch that was Tatjana.
The atmosphere here was eerily similar to that of SYF. The agony on Zazie and lyen's faces as they readily absorbed the other punishment; an ignorant observer could be forgiven for thinking they were best friends and not total strangers. To get a full sense of the severity of each round, one didn't even really need to watch the whipping, rather, all you had to do was watch the other girl's face.
In the end, it became quite clear, that although they both had won, technically, it was due to Zazie. She was the moral and emotional support, the anchor that kept Lyen's resolve from crumbling. She kept Lyen focused and on target instead of degenerating into hysterics from the pain and stress of her ordeal. If this film had instead been a contest of wills and endurance between Lyen and Zazie, Zazie would have totally wiped the floor with her! Tatjana was dead-on when she remarked that without Zazie, Lyen would have absolutely quit at the second round. If Zazie had been here by herself, Tatjana would still have been defeated; cute little Zazie's inner strength truly came out in this film. Zazie also displayed unexpected toughness and feistiness with her occasional taunting and talking back to Tatjana. As opposed to Lyen, who had just two weeks before suffered Tatjana's wrath in CoP3 and consequently, kept mostly quiet.
Final Grade:
A
Purchase:
http://www.elitepain.com/movie.php?id=1192&hd=on