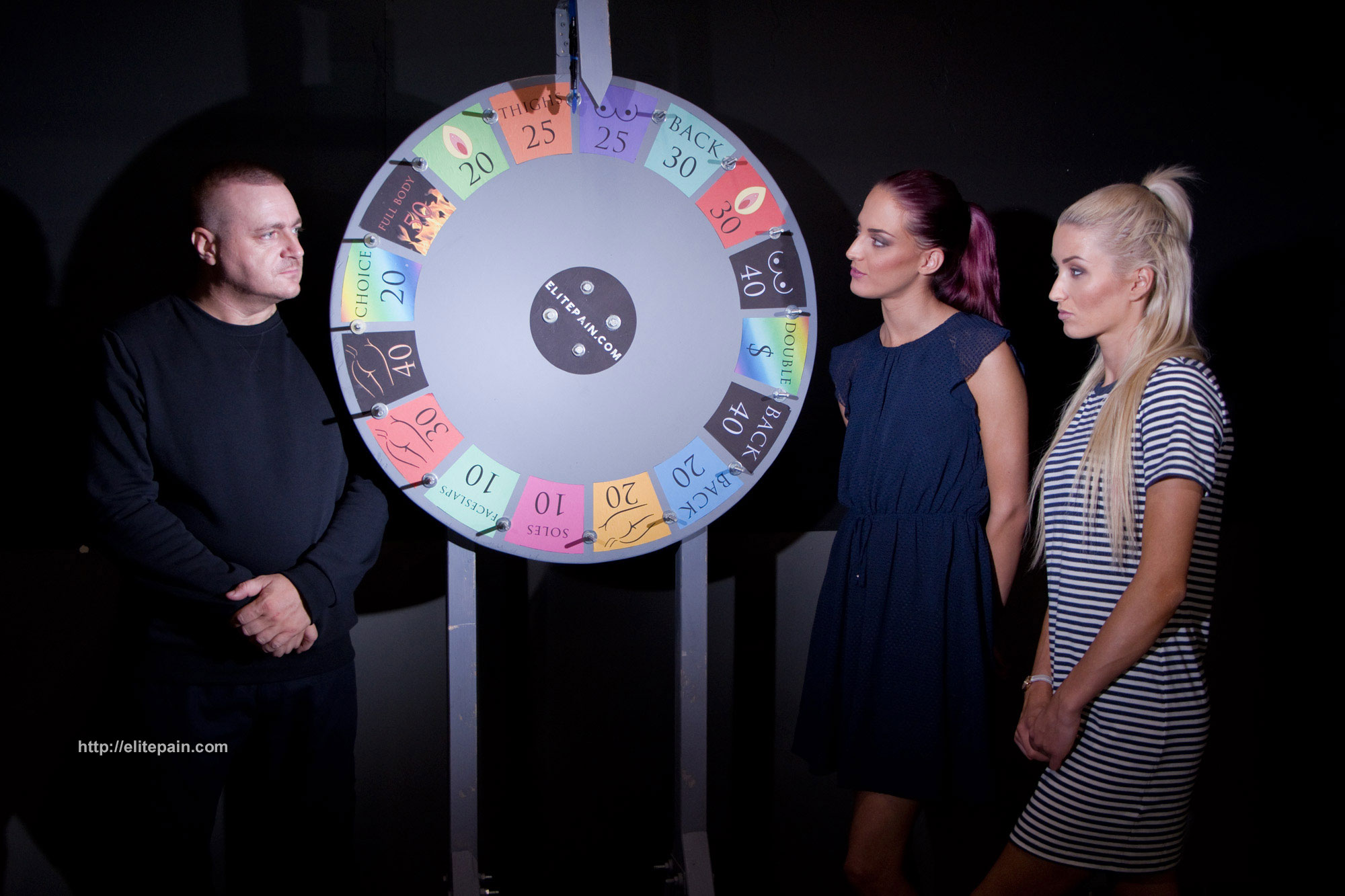 Wheel of Pain: The Duel Review
This film was one that was otherwise technically impossible to produce, thank you, Lucy!
The two players, Ariel & Lyen, took turns whipping each other, whatever one girl spun, she received from the other.
 
Round 1: 40 lashes on the ass. Because Ariel was tied flat on her stomach, with her ass jutting out and her legs spread wide apart, I had a half-guess she might "accidentally" hit Ariel's pussy in revenge for Special Rules.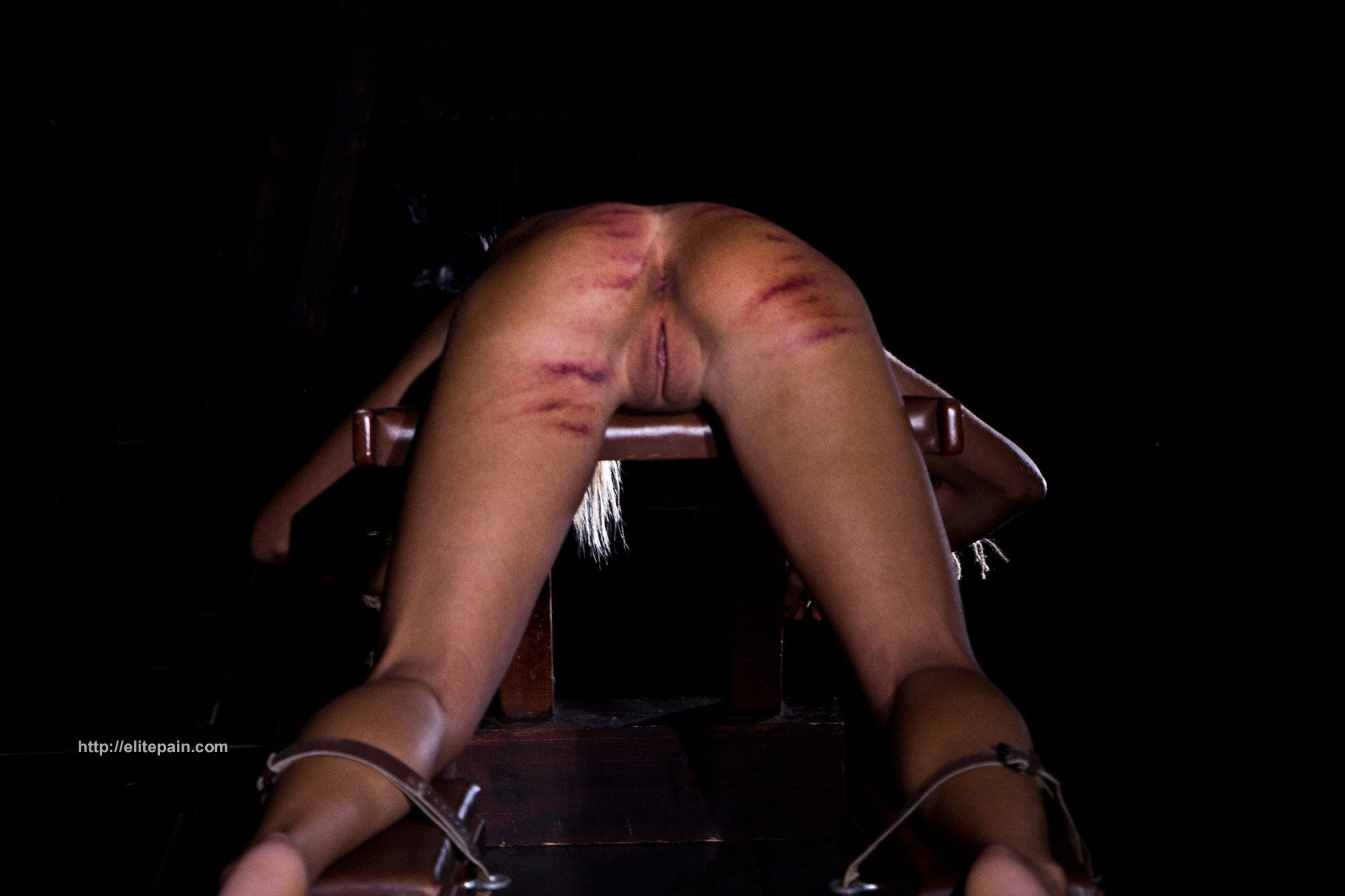 That didn't happen, but still the pure pleasure on Lyen's face as she flogged Ariel made this round quite enjoyable.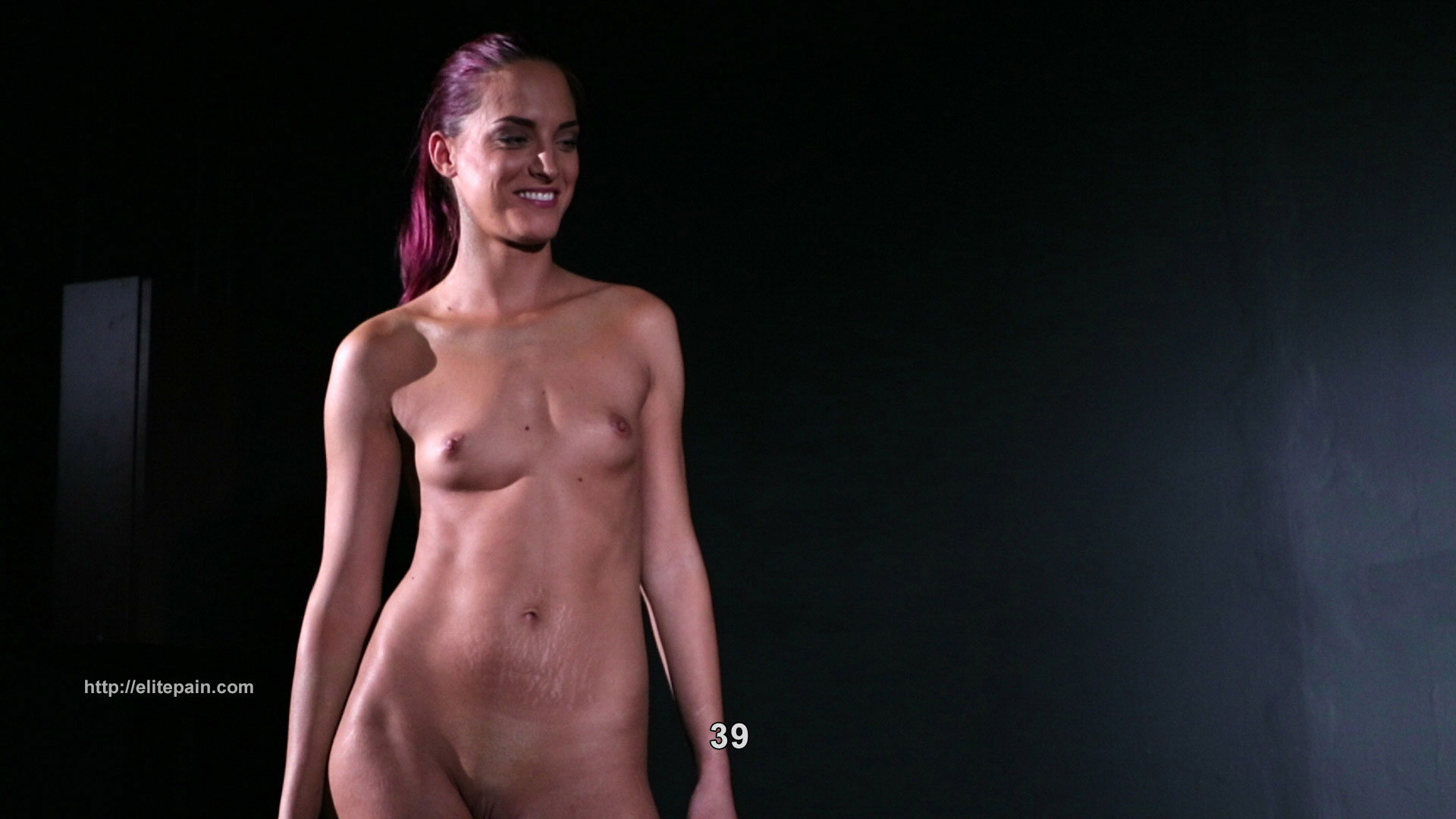 Round 2: 30 lashes on back. Lyen suffers dearly for her earlier cruelty; Ariel hits her even harder than expected. From about stroke #7, Lyen really starts to hyperventilate, and this just gets worse for her as time went on.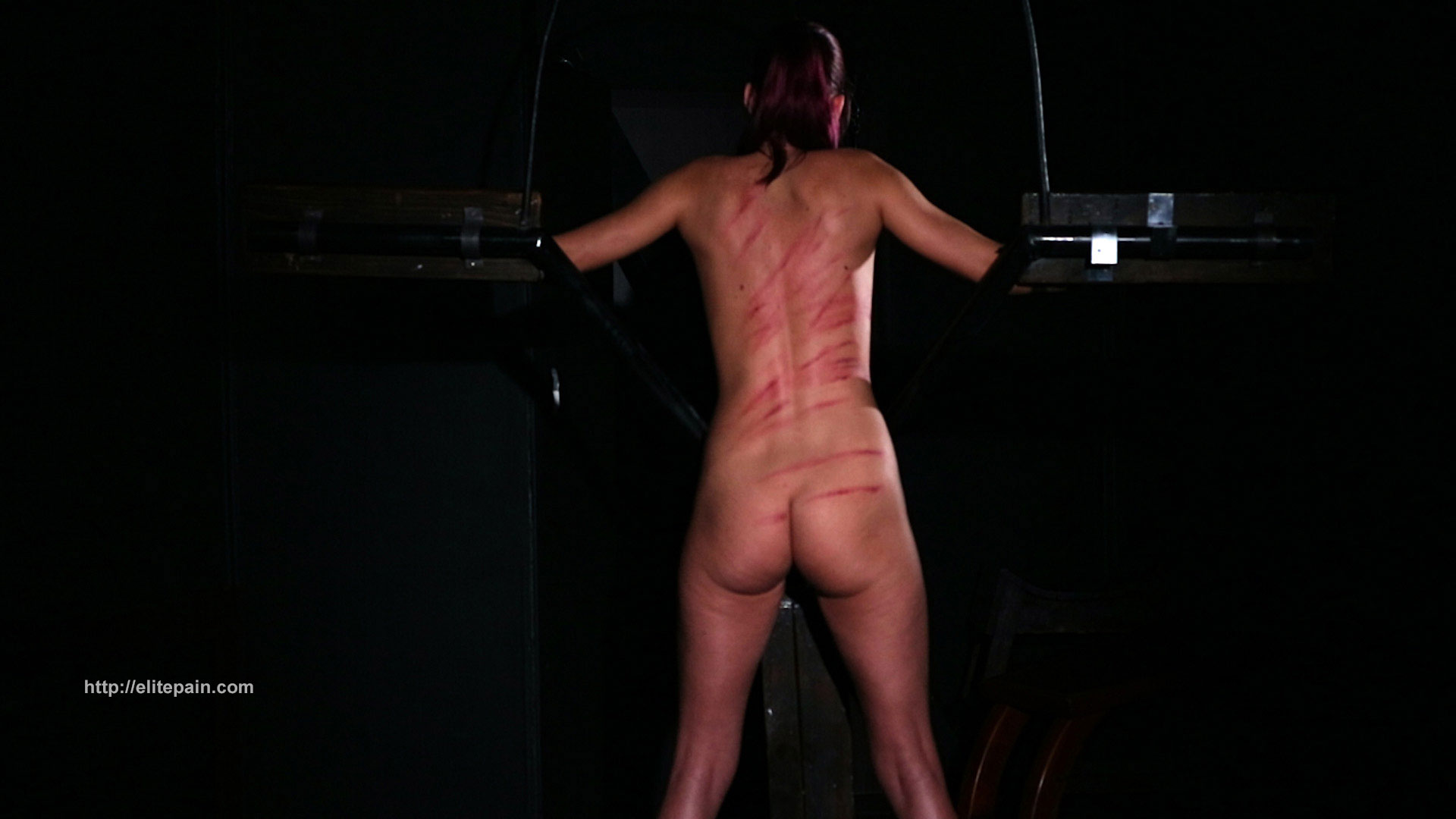 By the time the 30th lash landed, Lyen was slumped over and a sobbing mess, barely able to remain standing.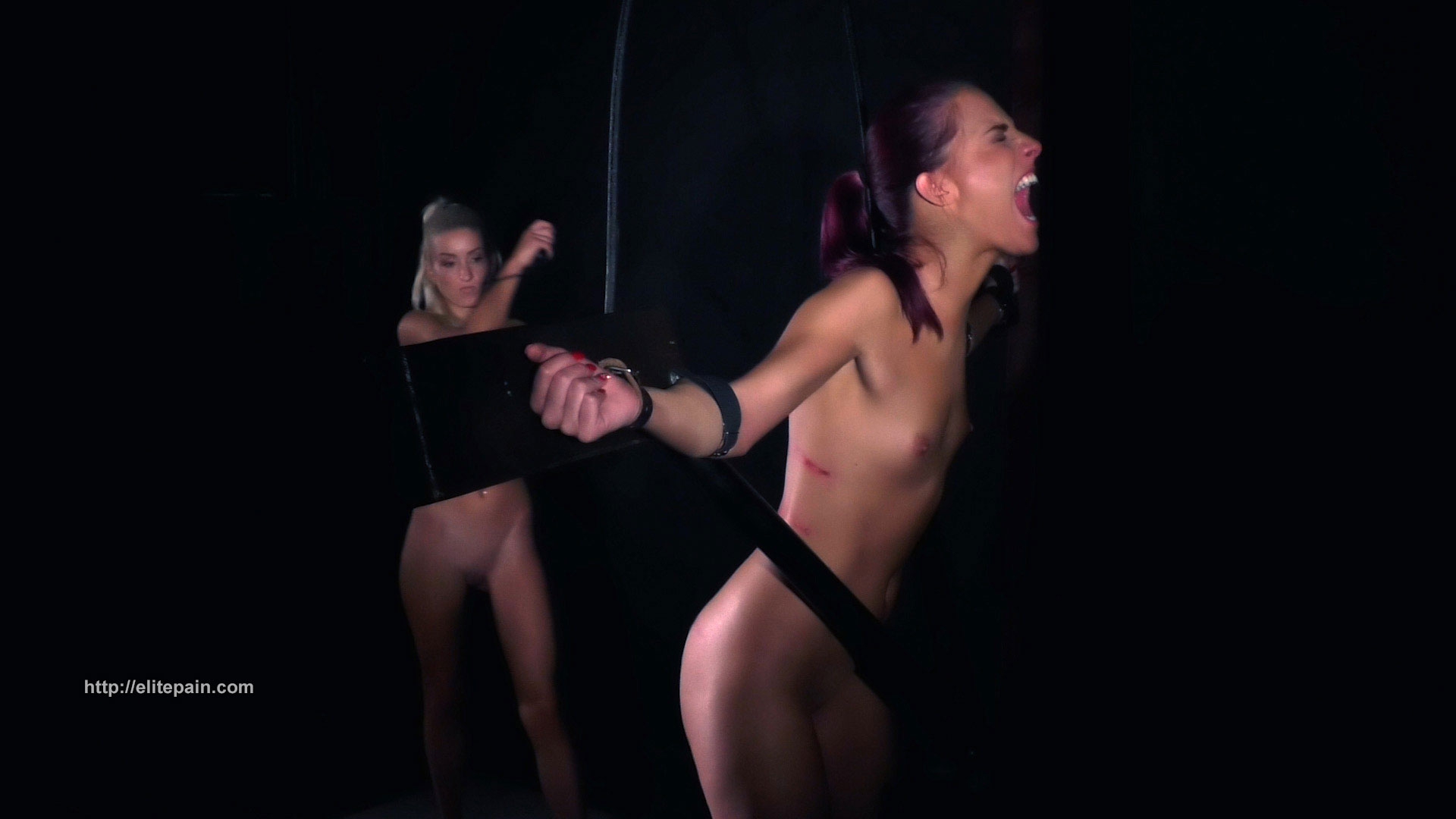 Round 3: 40 lashes on breasts. The steel post Ariel is bound to allows for ample movement of the lower body, Ariel takes full advantage of this.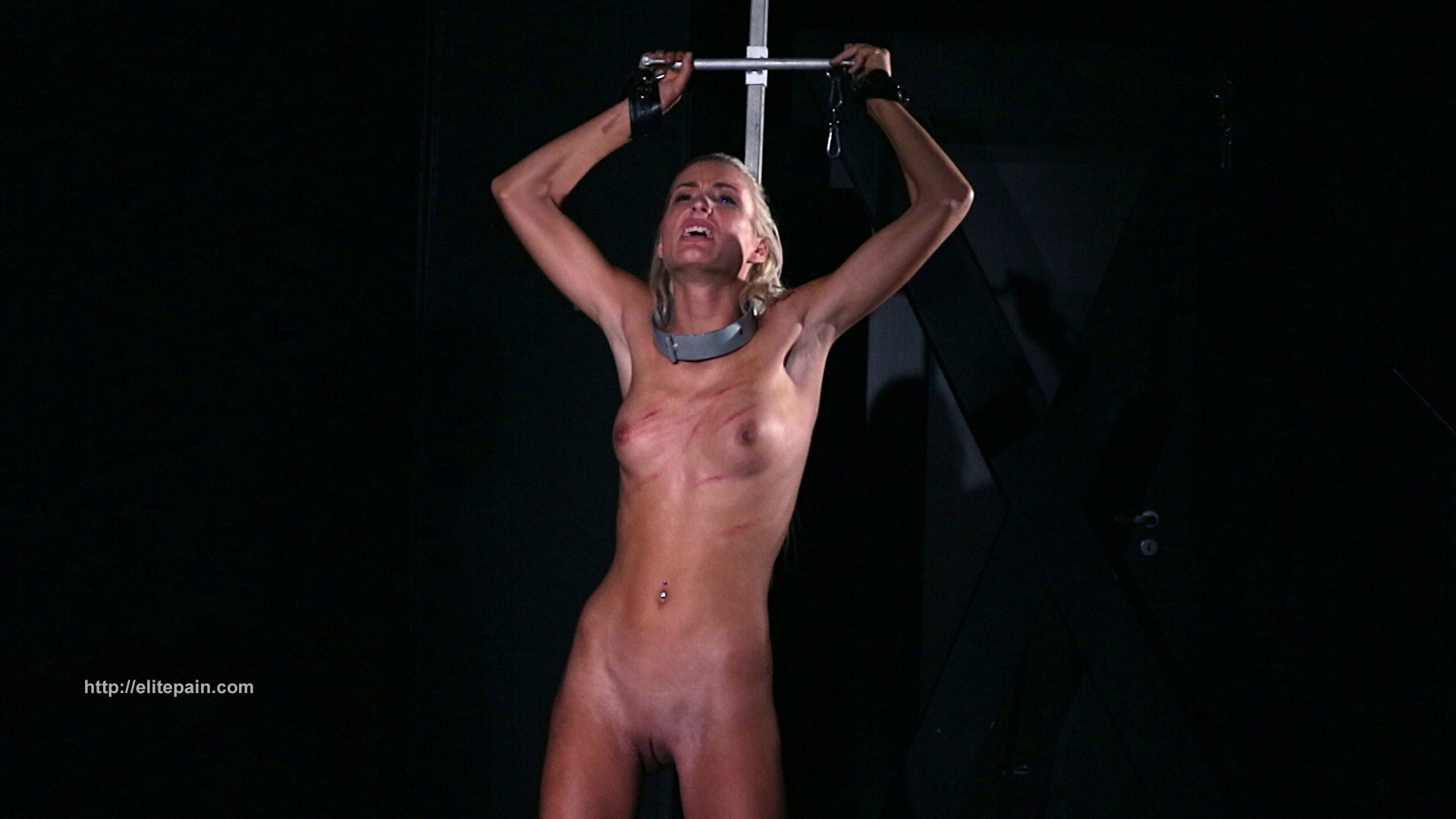 As Lyen lashes her breasts over and over, Ariel's hips wiggle about left and right.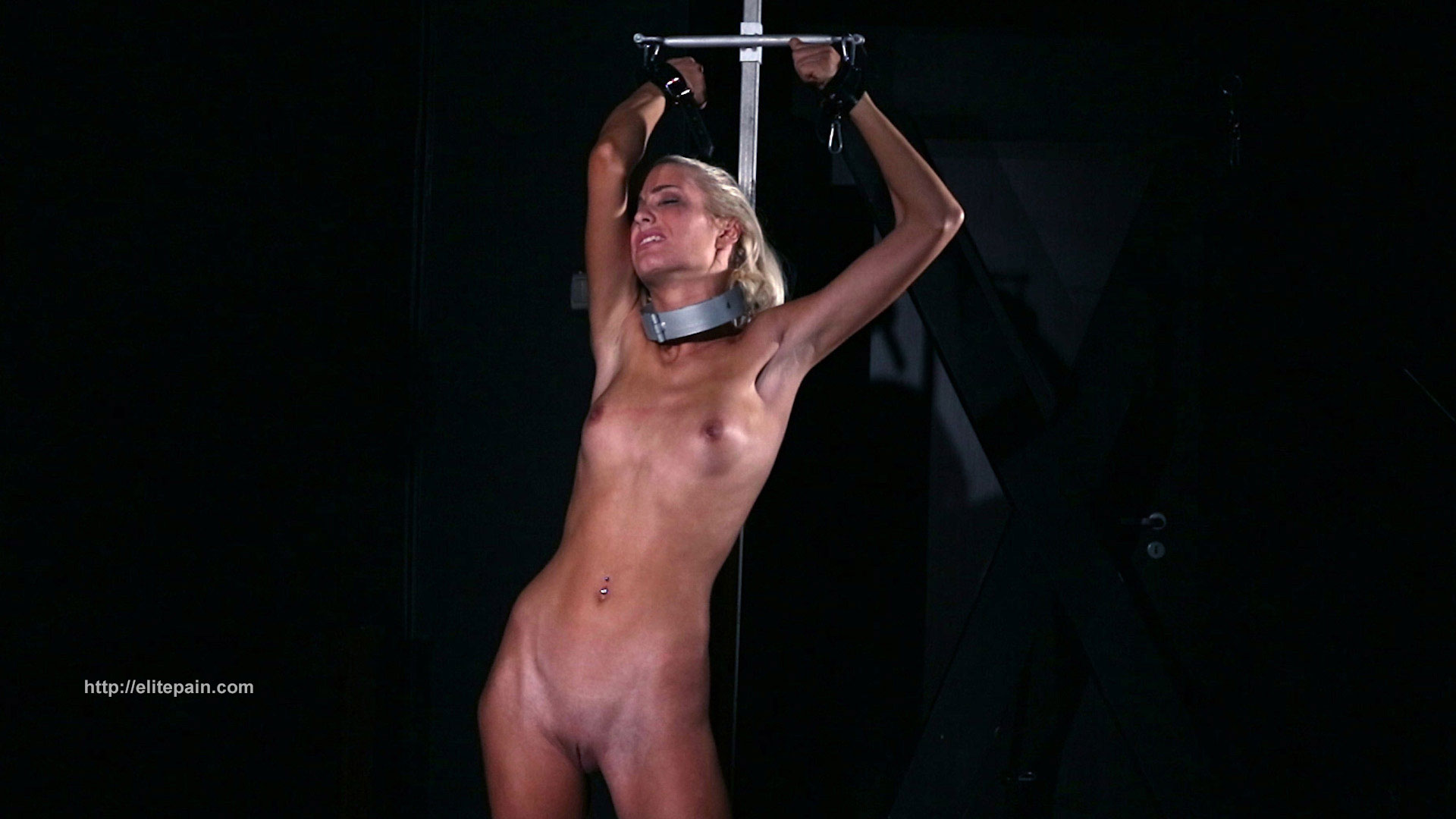 Round 4: 50 full-body. Right after she spun the wheel, Lyen broke down in tears and started sobbing; she was horrified to have landed on this punishment again.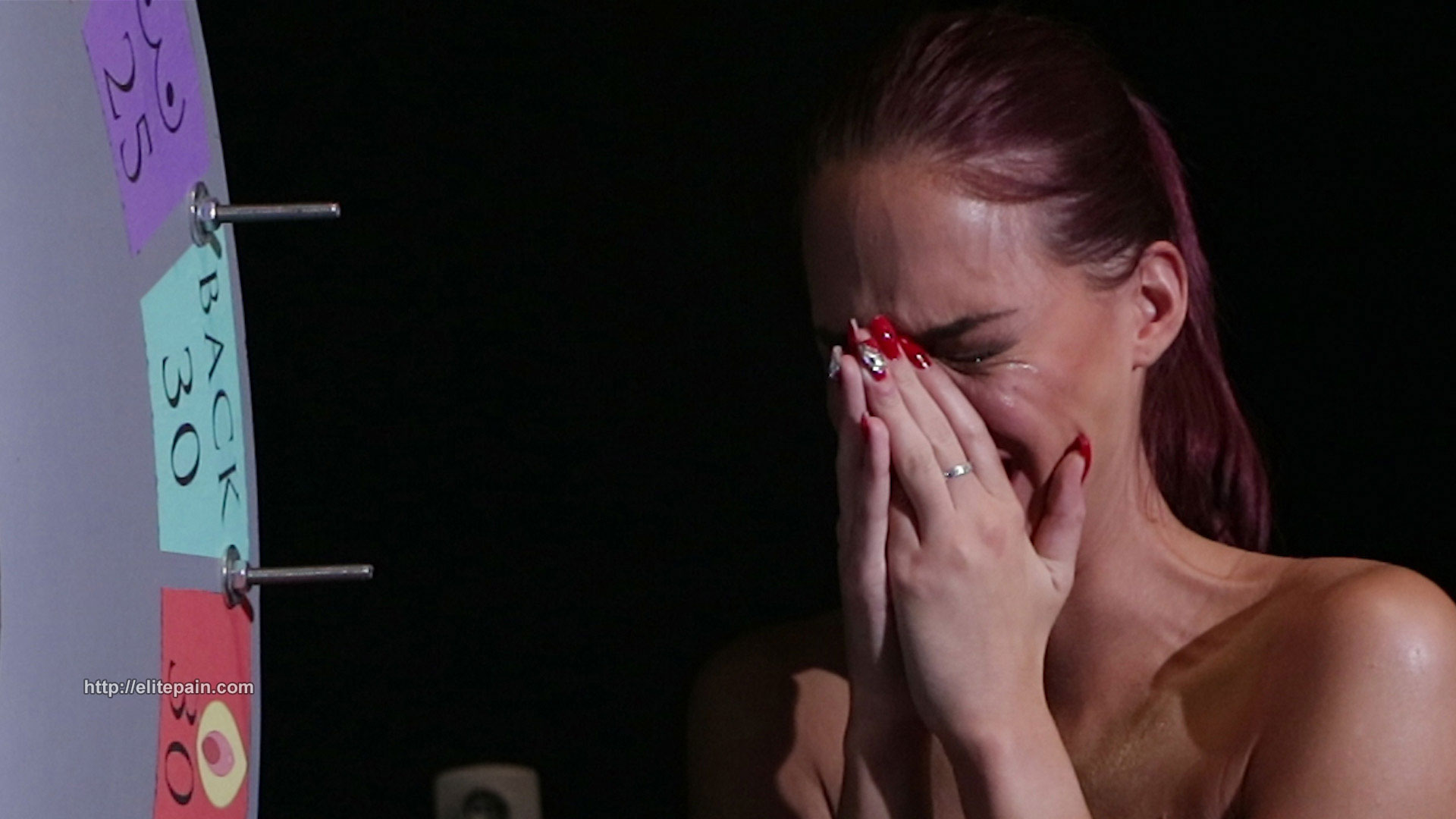 Ariel mocked her before she started whipping, Lyen visibly shook in terror.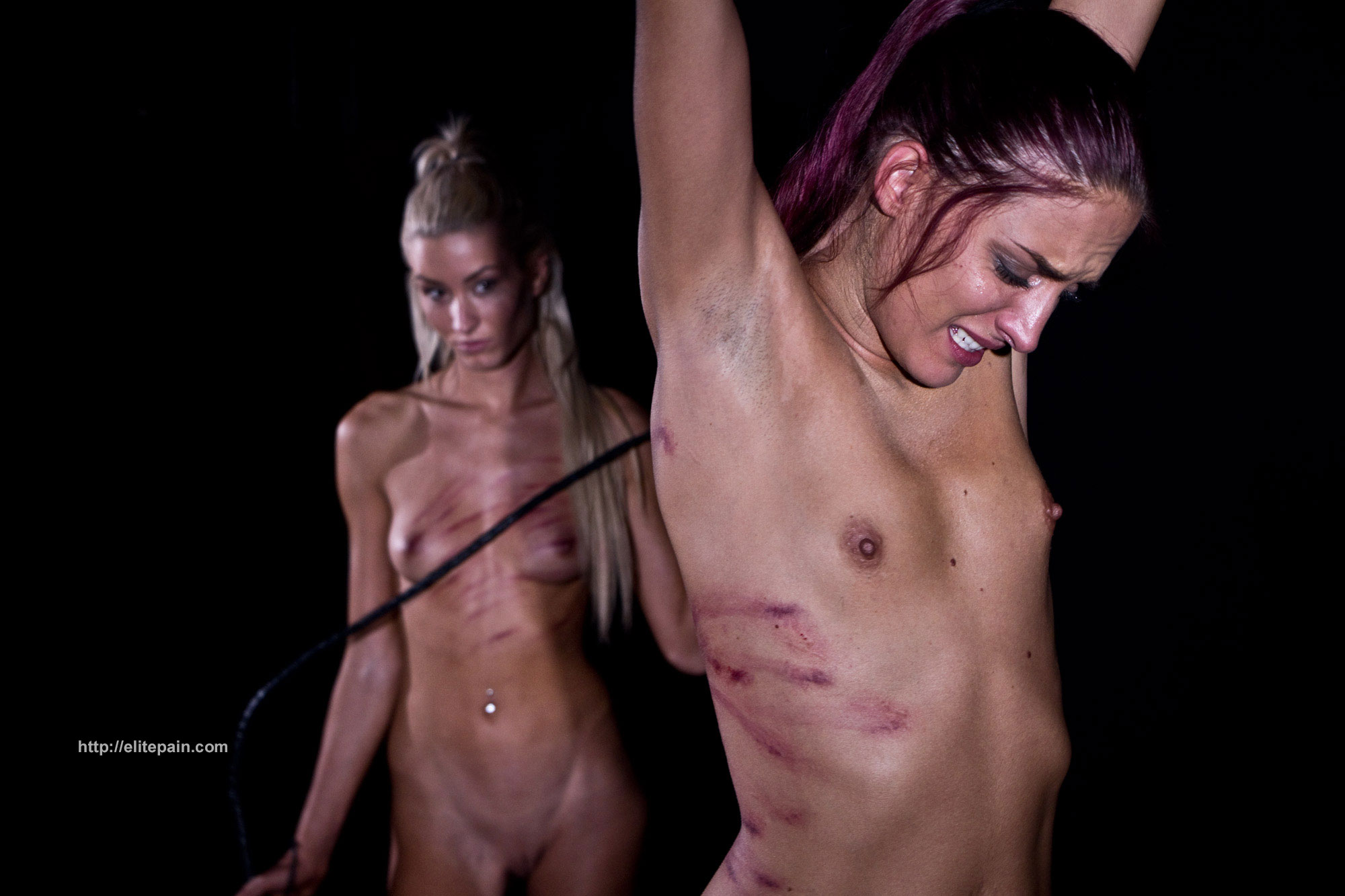 Ariel struck with such brutal force here; the whip might as well have been a baseball bat! Unfortunately, though, Lyen was struck entirely on her back, despite the option to hit elsewhere.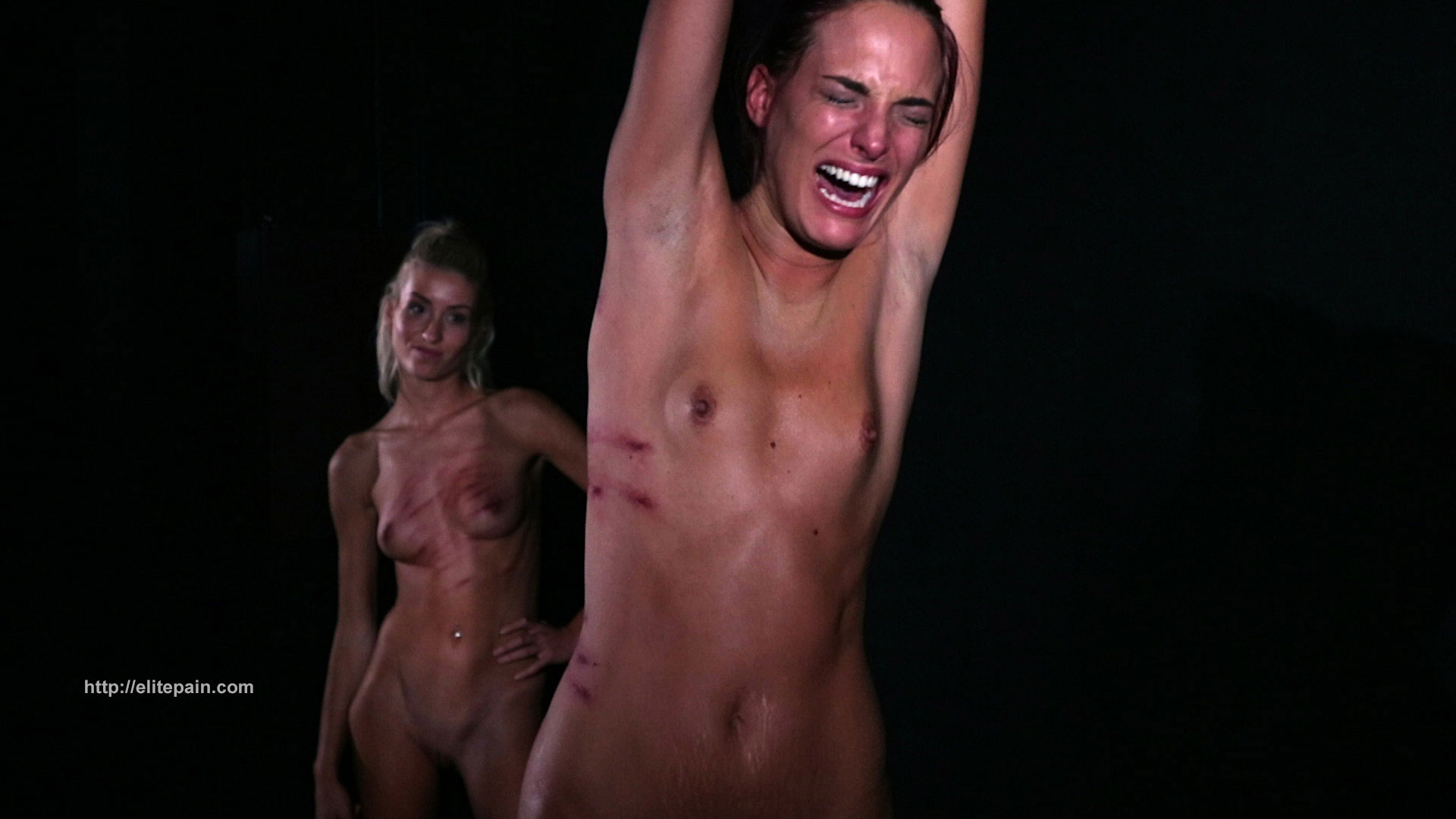 Round 5: 30 lashes on ass. The pain is finally getting to our dear bitchy blonde, cracks in her façade start to show as the slowly broke down somewhat and cried.

She began the round still with that arrogant look on her face, but she just couldn't hold on to it forever, by the time the round was finished, she was bawling and sobbing like a baby.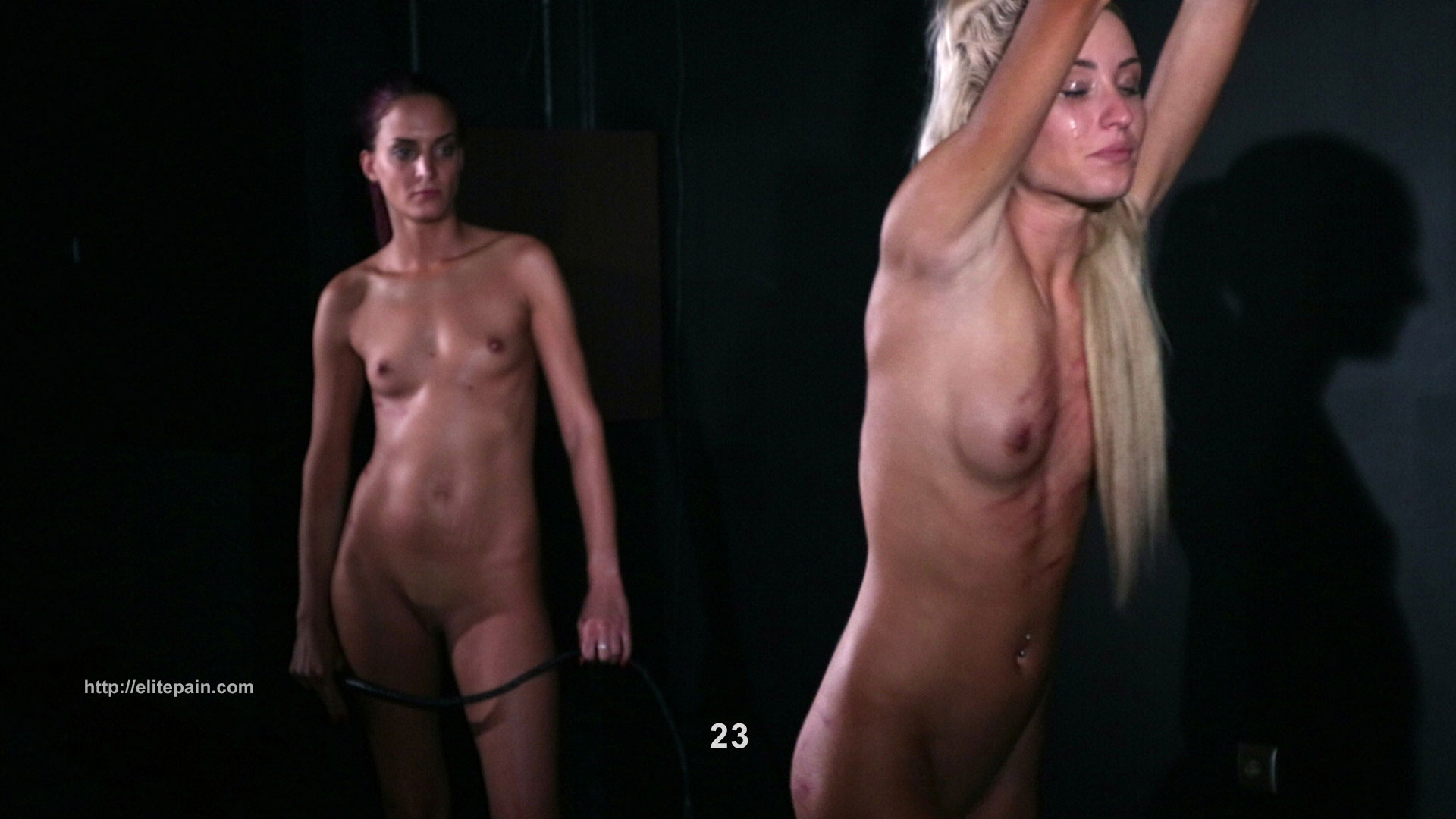 Round 6: 20 lashes on back. Lyen. This round was almost the most savage of all, it was the culmination of two previous rounds of back whipping for Lyen who all-in-all suffered 100 lashes on her back.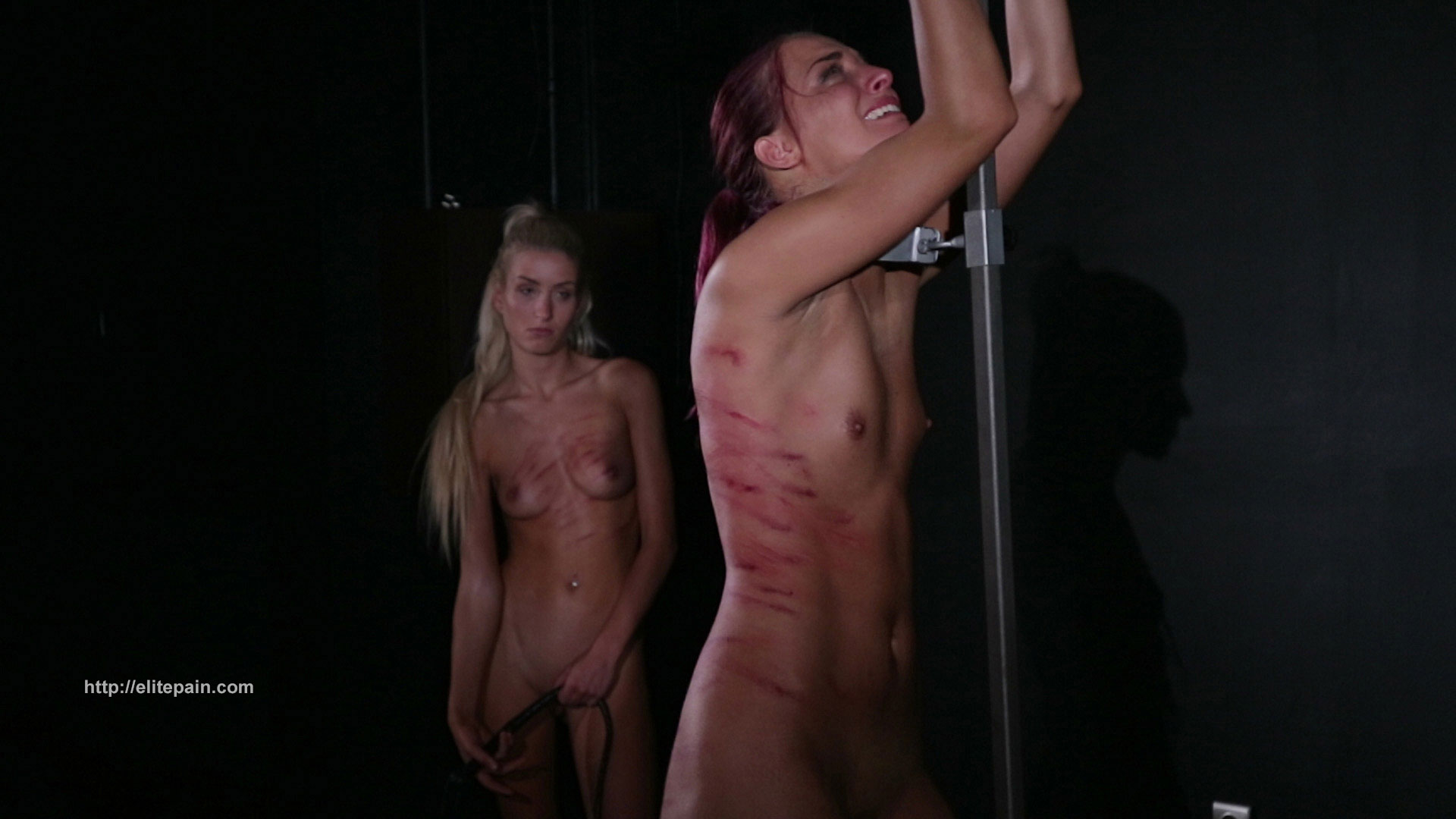 Not to mention that for the entire film, she was only punished on her back; Lyen could barely stand the pain here.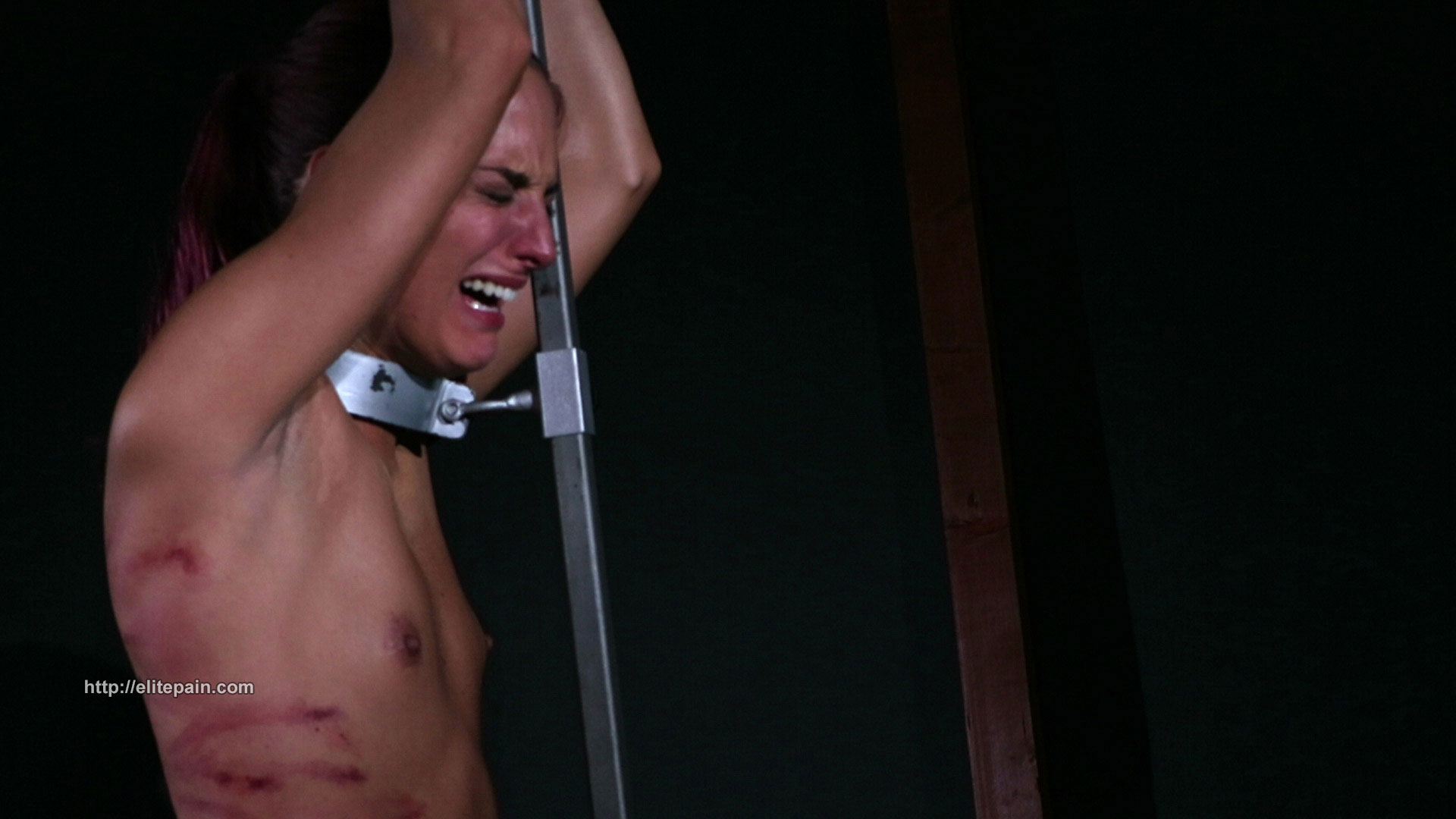 So was this film worth waiting 14 months for? No! It is high-quality with very little wrong with it. Still, it would have been much smarter for Pedro to release this soon after he first teased us with it at the end if Lyen's interview. The hype was far stronger then. The film is very much worth your money though, for the strong personal duel of wills involved.

Of the two ladies, Lyen ultimately had the better reactions; she was much freer with her tears and sobs. Ariel, whose ego was totally overblown, was clearly holding back, determined not to show any weakness in front of Lyen. Frankly, it was like watching a 12 yr old boy trying not to cry after losing an arm wrestle to an 8-year-old girl in front of all his friends, totally immature! Still, it was amusing to observe Ariel's haughty bitch act throughout the film, this made Round 5 especially enjoyable.

Both players here were quite familiar with each other, as Ariel had dommed Lyen in almost all of the latter's films. Needless to say, the two do not like one another. Although Ariel of course was (and still is) totally full of herself as a dom (and in general), even though she is a submissive, Lyen still had a great deal of ego here. Neither girl could stand to be lesser in the eyes of the other; they both just had to be stronger, to outdo the other! Take Round 4 again, Lyen knew damn right just how severe the pain would be, having already spun 50 full-body before in both of her other WoP episodes. Yet, she was still willing to take it on just so she wouldn't show weakness in front of Ariel by surrendering. Therefore, rather than being a film that simply consisted of two people alternatively spinning the wheel and whipping each other, this film truly was an actual duel; one of both pain and pride! The money was totally irrelevant.

As good as the film was it simply cannot earn a perfect rating. During Round 4, Lyen was only whipped on her back; 50 full-body implies that she will get the lashes everywhere. Such a scenario is unfortunately quite common in these films and has been present multiple times throughout the years, very annoying!

A familiar format with a unique theme, one which will probably never be seen again. The two players who had a significant acrimonious history with each other and it showed, neither showed the other the slightest ounce of mercy! Don't forget to watch the final 10 seconds.